JoomConnect Blog
JoomConnect is the Marketing Agency for MSPs. We strive to help IT companies get more leads and grow. We rock at web design, content marketing, campaigns, SEO, marketing automation, and full marketing fulfillment.
Have You Made One of these Social Media Marketing Faux Pas?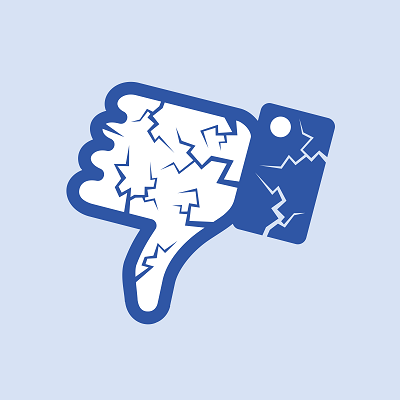 Social media is one of those things that people often assume they are really good at. Now, we aren't suggesting that you're one of these people, but you want to be sure that you aren't inadvertently making a critical error when using it.
Let's go through some basic social media marketing mistakes that you don't want to make with your business' accounts.
Lacking a Strategy to Guide Your Use of Social Media
With social media being so accessible nowadays, particularly with the general public using it so prolifically, it's important that businesses make use of it. However, this will take more than just throwing a post up every few days and leaving it at that. You need to—at the very least—be posting at least once a day, ideally also interacting with your followers, engaging with other posts, and otherwise being present and active on the platform.
A great way to simplify this task is to come up with a plan beforehand of what you intend to post and when you plan to post it. While automatically posting links back to your website whenever you post a blog isn't a bad thing to do, it cannot and should not be your entire strategy.
Likewise, your social media needs to be used for more than just promoting your business. It's right there in the name: social media. Your business' social media accounts are an opportunity to start a conversation with your audience and educate them. By doing so, you might just foster a few brand ambassadors to help talk up your business. You'll at least increase the likelihood of your social media audience clicking through to investigate your website.
Focusing on the Wrong Audience, and Not Listening to Feedback
On a related note, you need to be sure that the right people are seeing your social media activity—after all, there's a specific kind of person who you need to be targeting for your MSP services. The makeup of your target audience will have a significant impact on how you can get the most use out of your social media platforms, beginning with which one you focus on.
While we recommend that you maintain a basic presence on all of the popular platforms—Facebook, Twitter, LinkedIn, and Instagram—your particular audience's behaviors may indicate that paying extra attention to one over the others is warranted. By following best practices on each platform, you'll be able to reach your audience wherever they happen to log in.
Furthermore, social media gives your business access to one of the most effective marketing litmus tests: engagement measures. Feedback comes in more forms than just business reviews, after all (although you should still listen to these as well). Pay attention to the comments that people leave and their reactions to your posts.
This kind of feedback can generate some significant benefits, simply in terms of optimizing your use of social media.
Shortchanging Your Use of Social Media
Let's touchback for a moment on how an MSP should put their social media to use. There are a lot of different ways that your social media can be used beyond a glorified RSS feed for your blog articles. We haven't been shy about discussing the value video content can have for your strategy in the past—social media can easily give you another means of getting it in front of a prospective audience's eyes. Experimenting with different forms of visual content can help you boost the engagement you see, meaning that you're generating more impressions
We also have to reiterate how valuable social media can be to developing better relationships with your audience, even before you convert them into clients. By making your business and its expertise available on social media, you suggest how responsive your services are to someone who pays for them.
At the end of the day, social media marketing is all about developing a relationship with those you want to convert.
Of course, there are many ways that you could be doing yourself a disservice on social media and missing out on opportunities as a result. The goal of your social media strategy should always be to get your audience to visit your website (which should be the cornerstone of your marketing efforts). However, if your social media doesn't prompt them to go there or give them any reason to, why would they? You should always give your social media following the opportunity to learn more by visiting your website.
Likewise, with the flexibility that social media offers, not utilizing various content formats is allowing a valuable opportunity to pass you by. Not only do you want your social media to be informative, but you also want it to be engaging to boot. Using different forms of content—particularly visual ones—can help you get the attention intended from it.
Overlooking Your SEO
Many people might not associate their social media activity with search engine optimization. However, this means that many people are neglecting a prime opportunity to bring their business profiles some love in search engine results.
A lot of the rules of your website's SEO overlap with the practices you should be focusing on in your social media. Just as with your website's content, you want to make sure that you're posting consistently on your social media, with content that provides value to those reading it. On a related note, you should always encourage people to amplify your content by making it simple for them to share (potentially getting it in front of other business owners that are on their friend lists).
Ignoring Your Analytics
Finally, we have to talk about data. Your social media is the perfect means of collecting some extremely valuable insights concerning who your audience is, what their priorities are, and even who it is that makes up your competition.
Using a tool like Google Analytics, you can get an idea of which posts have contributed the most traffic to your site, and where they navigate to after the fact. You can then go back and observe how the content that got them there was formatted and how it did in terms of engagement. From there, you'll be able to adjust your strategy to see even greater results from your social media and make your marketing campaigns more effective.
Interested in Learning More About Social Media Marketing?
Check out some of our other blogs! We have plenty of content that discusses (among many other marketing considerations) how to put each social media platform to its best use, and more on how you can use social media to your greatest advantage.
Interested in getting a jump start on your MSP's social media? Reach out to us directly! We have a few services that can help you build a foundation for your social media to work off of, including our Social Media-as-a-Service offering. Give us a call at 888-546-4384 to learn more!
Comments
No comments made yet. Be the first to submit a comment