JoomConnect Blog
JoomConnect is the Marketing Agency for MSPs. We strive to help IT companies get more leads and grow. We rock at web design, content marketing, campaigns, SEO, marketing automation, and full marketing fulfillment.
Get Your Marketing on the Track to Success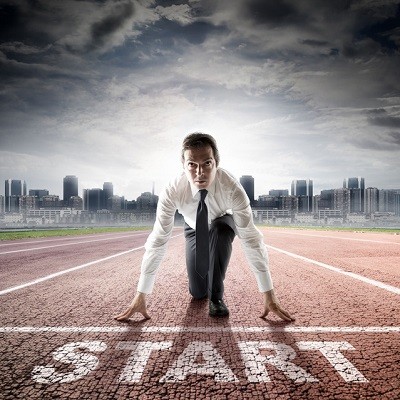 For a lot of the things you do as a business, you probably have specific processes to follow, and general plans if certain situations happen. There's no reason why you shouldn't for your marketing. And, in all actuality, you'll be much better off if you do have some sort of plan to follow.
Why Marketing Plans Are So Valuable
Marketing plans allow you to market more strategically, ensuring that your marketing efforts are organized, structured, and occur on a regular basis. With an intentional plan that lays out your marketing intentions for an entire year, you can better grow your business while keeping your marketing budget in control.
A well thought out marketing plan will also analyze your company's past marketing efforts and determine what you can do to improve. Maybe this involves focusing your marketing more toward your target audience, marketing more frequently, or using a wider variety of marketing methods - it all depends on what you find your strengths, weaknesses, opportunities, and threats (SWOT) to be, the capabilities of your internal and external marketing resources, and various other factors.
The Big Picture
The 'big picture' of your marketing plan should plan out what campaigns and initiatives you plan on running the entire year on both a quarterly and monthly basis. These initiatives that you run should center around helping you meet the goals and financial objectives that you have. Planning at this level might include:
Different services that you plan to highlight during certain month(s)
Events (community & trade shows) you plan on attending as a company
Holidays (official and technology/small business related) that you want to highlight in some way
The specific types of marketing you will be doing on a regular basis
The easiest way to do this is to plan things out a year in advance, then plan what you will be doing by quarter, and then by month.
The Details
After you plan out the big picture, you can start planning out the intricacies of your initiatives. For example, if you plan on hosting a webinar each month, you will need to:
Plan out what your general topics each month are
Decide how you will be promoting your webinar (emails, postcards, social media posts, newsletter articles, etc.)
Know who will be creating and pushing out your promotional materials
Determine who on your team will be presenting these webinars
You should plan out the details of your initiatives to be best of your ability at this point. And, what you can't do upfront, do well in advance of when that marketing is supposed to occur. Going off of our previous webinar example, you should work to create a webinar template a couple of months in advance of your first webinar. Then, that same general template can be used for your future webinars.
Once you're run these recurring marketing initiatives at least once, you should be putting together marketing processes (and templates, when applicable) for each type of initiative. This will cut down on the time it takes to run future initiatives of the same type.
And, don't forget to determine methods to track the return on your investment for each of the initiatives that you run. It's important to do this before these initiatives roll out, ideally when you first craft your marketing plan.
Stick. To. Your. Plan. (Mostly)
Throughout the year, it can be easy to stray from your original marketing plan, and it's okay if you do a little bit - things come up, and what may have made sense when you first made your marketing plan may no longer make sense once the time comes to actually run one of your marketing initiatives. Or, you may find that you're marketing too infrequently or not frequently enough.
If this happens only occasionally, and on a smaller scale, then it's okay. You can make adjustments as you go when it makes sense to. It only becomes a problem when you frequently disregard your marketing plan, often by putting your marketing efforts on the backburner like so many small businesses will do.
If you find that your marketing plan needs adjustments, you can make those throughout the year. Then, more accurately structure your plan for the next year after determining what works for you and what doesn't.
Take Your Marketing to the Next Level
Our Marketing Plan Service can do the legwork for you that comes with planning out marketing initiatives for an entire year. We do a deep dive into your company and craft a custom plan based on your company's internal capabilities, your competition, your service area, a SWOT analysis, your target audience, any past marketing initiatives you've run (if any), your marketing budget, and various other factors.
Once that analysis is done, we will craft a custom marketing calendar for you that plans out marketing initiatives for you to run throughout the year that can be scaled to fit any changes in your marketing budget, but still allow you to reach your marketing goals and financial objectives. Best of all, we include a way to track the success of the initiatives you run so that you can compare campaign successes, allowing you to better fine-tune your marketing initiatives for the next year.
If you're interested in learning more about what this service can do for your MSP, give us a call at 888-546-4384 or contact us here.