JoomConnect Blog
JoomConnect is the Marketing Agency for MSPs. We strive to help IT companies get more leads and grow. We rock at web design, content marketing, campaigns, SEO, marketing automation, and full marketing fulfillment.
MSP Marketing: Writing a Compelling Case Study that Gets Results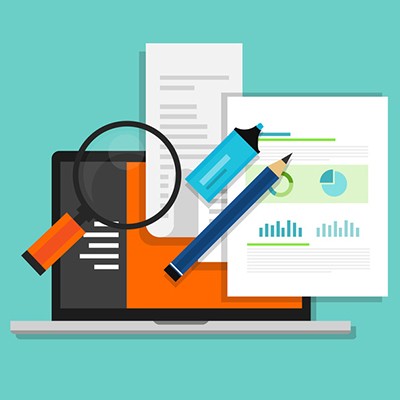 A case study can be a great way to accomplish many common marketing goals, from providing some convincing social proof of your value as a provider to simply having an engaging deliverable ready in your marketing arsenal. There is, however, one caveat: in order to accomplish any of this, a case study needs to be done right. With this article, we'll give you a guide to what you need to focus on, start to finish, to produce great case studies.
While you should always view your case study as a story, it may also help to picture your case study a little like your favorite dish. Whether you're making a baked potato or lobster alfredo, there are three essential steps: gathering your ingredients, preparing the dish, and serving the final product. Case studies are the same way: gather information, compile it, and use it to help your marketing efforts.
Gathering Information for Your Case Study
The first order of business you need to address is determining what to showcase in your case study. What service will the case study focus on your delivery of, and who will have been served by your delivering it?
In order to do this, you need to find a client who is willing to share their story.
Selecting a Client
It isn't enough to just find a client who is willing to say "sure." This client needs to have a story that is engaging, but is commonplace enough to be a shared experience with the rest of your audience. Your case study would (in a perfect world) feature a client who is a more-or-less perfect example of the audience you're trying to attract. While this perfect example may not actually exist, do your best to find someone who is a fair representation of your ideal client.
It also doesn't hurt to take a look at your own content to see what you could stand to discuss a little more, or provide some more evidence about.

Preparing Your Information
To prepare yourself to write a comprehensive case study, you need to compile information from two sources: the client, and yourself. Based on your perspective, make a basic profile of the subject client's company and the services you rendered them. Then, set up an interview with the client - more specifically, the key players and decision-makers involved. In addition to taking notes during this interview, you should also record it if at all possible so you have something to reference later, during the creation process. Remember, it is always better to have more information than you need to write your case study, rather than not enough.
Once you have your information, you're ready to tell your story!

Telling the Story in Your Case Study
Standing on their own, facts can be very convincing tools. It is when these facts are presented in the context of a story that they can make a real impact. This is one of the main reasons that your case study should be presented as a story, rather than just reciting facts.

Identifying Your Lead Character
Every story needs a character to guide the audience through the narrative, including the story your case study tells. Based on your interviews, who was the most involved with the event being discussed, and had the most perspective to offer? Whose account aligns best with that of your intended audience? Finally, from the perspective of a storyteller, who showed the most excitement and engagement into how the story ended? This enthusiasm will help your audience to connect and empathize, which is precisely what you want to happen.

Fleshing Out the Story
It also helps to keep some writing basics in mind as you put together a case study. After all, you want it to be read, so it helps to make it as engaging a read as possible. Instead of using alienating jargon, switch to approachable language and use descriptive details to help your audience develop a mental picture.
It also helps to use quotes to accentuate key points in your account, which is another reason it helps to record your conversations. A quote can also serve as a transition from one thought to another, making your case study a more fluid read.
All in all, your case study needs to paint a picture for your reader. Your lead character is their guide through the story, giving context to the insights and expertise you are sharing throughout.

Producing and Promoting the Case Study
Now that your case has been prepared, it's time to put together your document and make use of it. Generally speaking, an effective structure for your case study to take is as follows:
Subject - outlines who the case study is discussing
Challenge - introduces the problems they were suffering from
Solutions - identifies the steps and procedures used to solve these problem
Results - describes the resolution and the benefits that the subject now enjoys
Once your case study is complete, you need to get it where its invaluable social proof can be seen by your audience. This can be accomplished in any of assorted ways. You can include them as a deliverable in your campaigns, leave them behind after visiting your audience in person, mail (or email) an offer to share them with your contacts, and make them available for download from your website. Otherwise, your case study won't be able to do the good for your marketing that it is meant to do. Make sure it reaches your audience!
Need More Help? That's Why We're Here!
If you'd like help with the creation of your next case study, we can help you with that, too! We've produced quite a few, after all. Let us know that you'd like to be next by filling out the form on this page, and we'll get right back to you!
In the meantime, take a few minutes and read more of our marketing advice, like how to use each social media platform to your best advantage, or any other marketing topic!
Comments
No comments made yet. Be the first to submit a comment