JoomConnect Blog
JoomConnect is the Marketing Agency for MSPs. We strive to help IT companies get more leads and grow. We rock at web design, content marketing, campaigns, SEO, marketing automation, and full marketing fulfillment.
Thinking About the Future: Plan Out Your Marketing Strategy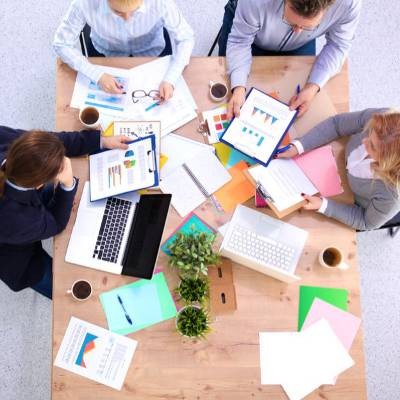 Social Media. Content. Inbound. Outbound. Direct Mail. Event. When it comes to marketing your managed IT business, the options are too numerous to count. This brings us to a major issue that often becomes a roadblock. With so many options, it's hard to know where to begin marketing. That's why it's recommended to develop a documented marketing strategy to make sure your marketing has a clear purpose and a schedule with time and resources to execute the initiative.
Establish SMART Goals for Your Marketing
The idea of SMART goals is used in every industry. It's applied to business operations, sales, and marketing. The only way to know if you're successful is to set clear goals and track their progress from beginning to end.
Specific: Are your goals clearly defined?
Measurable: Goals should be measurable to ensure you are able to track the effectiveness.
Attainable: Your goals need to be relevant to your marketing demographic.
Realistic: Does your goal fit within your timeframe, budget, and have the best resources available?
Timely: You should have a deadline. Do you have a reasonable timeline to work towards the goals?
Situational Analysis
The Situational Analysis is a evaluation of your MSP's marketing efforts. Here is where you consider your strengths and weaknesses, and how your marketing compares to your competition. A great method of analyzing your company is by using a SWOT analysis. SWOT looks at your Strengths, Weaknesses, Opportunities and Threats. It's critical because you ask yourself what you're doing, what you could be doing and what you SHOULD be doing. A SWOT Analysis is a good way to get a picture of where your marketing is.
Target Audience/Ideal Client
The vast majority of MSPs will tell you that they target small and medium-sized businesses in their area. By analyzing your target, you'll have more insight into what your targets are looking for, giving you yet another advantage going into a sales meeting. The best way to go about this is to look at what type of companies do you have a successful relationship with. Ask yourself what are the characteristics of your ideal client.
Budget
Planning your marketing must include budgetary considerations. In general, a budget is going to be between 7% - 10% of a company's revenue. Once you know what your budget is, you can lay out what specific campaigns and initiatives your MSP will be able to run throughout the year. Another part of planning is making sure your budget lasts the whole year. Running out of marketing funds in October would severely hamper your efforts.
Resources
Just like with any project, marketing campaigns require manpower and materials. Knowing which employees have the time and skill to devote to your marketing initiatives needs to be established. Do you and your team have the time to manage the campaign? Where are you going to get marketing materials from? Do you need content written? What about collaboration software? Even a well-planned marketing campaign can fail if there is not enough resources.
These are just a few basic concepts that a marketing plan would cover. The more information that you are able to consider, the better your marketing strategy will likely be. Are you unsure about how to find information for your marketing plan? We're here to help!
Comments
No comments made yet. Be the first to submit a comment
By accepting you will be accessing a service provided by a third-party external to https://www.joomconnect.com/