JoomConnect Blog
JoomConnect is the Marketing Agency for MSPs. We strive to help IT companies get more leads and grow. We rock at web design, content marketing, campaigns, SEO, marketing automation, and full marketing fulfillment.
MailChimp vs. Constant Contact: Which is Best for You?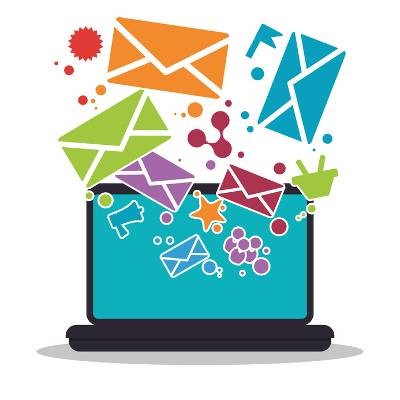 You've finally decided you want to delve into the world of content marketing via email campaign. Congratulations! Whether you have decided to send out a coupon promoting a new product or plan to send out a monthly newsletter, the question then becomes what service to use, and how do you know which is better suited to your needs. Let's take a look at two popular email marketing services: MailChimp and Constant Contact.
Founded in 2001, MailChimp is the more lighthearted of the two options. The Atlanta-based company uses their mascot, a chimp, to help users navigate the site. With its quirky messages to the users and playing up the primate, MailChimp doesn't take itself too seriously. But, don't get the wrong idea. They have a rigid policy on spamming and list building.
Constant Contact has been around the block just a bit longer than MailChimp, founded in 1998 in Massachusetts. Promoting themselves as a marketing suite for small business, Constant Contact have both credibility and a loyal consumer base. Starting out as a small startup, Constant Contact is reliable and continues to grow.
Now that we've got that bit of background out of the way, let's take a quick look at the features of these services!
MailChimp

The Forever Free Plan – MailChimp is free to users with 2000 subscribers or less, allowing up to 12,000 emails monthly.

Templates – MailChimp comes with a variety of free, ready built templates. They also have a simple interface to customize templates without html knowledge. For more advanced users, they allow you to write your own code.

Image Hosting – MailChimp offers a free hosting for images on all accounts.

Reports and Data – Track the performance of your campaigns with their interactive graphs, find out which email addresses bounced (and why), open/click rates and statistics.

Reference Materials – Their free guides will help anyone looking for assistance with their account, about marketing, avoiding spam filters and creating the right email for you.

Paid Account Plans – For those who would like to take their emailings to the next level, MailChimp has paid plans as inexpensive as $10/month, offering even more features such as auto-responders and the ability to remove the MailChimp badge from the footer of your mailings.
Support - MailChimp does offer both live chat support and email support. At this time MailChimp does not offer phone support.
Constant Contact
Pricing Options – Constant Contact offers price plans starting at $15/monthly for up to 500 contacts. They do offer bulk-rates for larger mailings.

Templates – Constant Contact offers a variety of free, relatively easy to edit email templates to choose from. They also feature a drag-and-drop editor.

Image Hosting – With Constant Contact you will need to pay $5 a month extra for MyLibraryPlus. MyLibrary Plus offers up to 250 MB of storage space for your files.

Reports and Data – Constant Contact offers several reporting options. You are able track and compare past campaigns, view the interactive graphs, and see who clicked what and when.

Reference Materials – Constant Contact excels in the support area. They offer coaching and support options - free and paid options are available. They hold seminars, "Boot Camp Classes", and custom help that will offer you new ways to improve your marketing.

Support – In addition to live chat and email support options, Constant Contact gives you the option of calling their support line.
Whether you're comfortable using MailChimp or want to build your emailing empire via Constant Contact, JoomConnect's Quick Campaign Pro service can help you with tracking your data and keeping your ConnecWise marketing groups aligned with your mailing list subscription. We can even run the entire campaign for you. If you would like to find out more about using JoomConnect with Quick Campaign Pro, contact us.