JoomConnect Blog
JoomConnect is the Marketing Agency for MSPs. We strive to help IT companies get more leads and grow. We rock at web design, content marketing, campaigns, SEO, marketing automation, and full marketing fulfillment.
Eight Ways to Hear What Your Clients Have to Say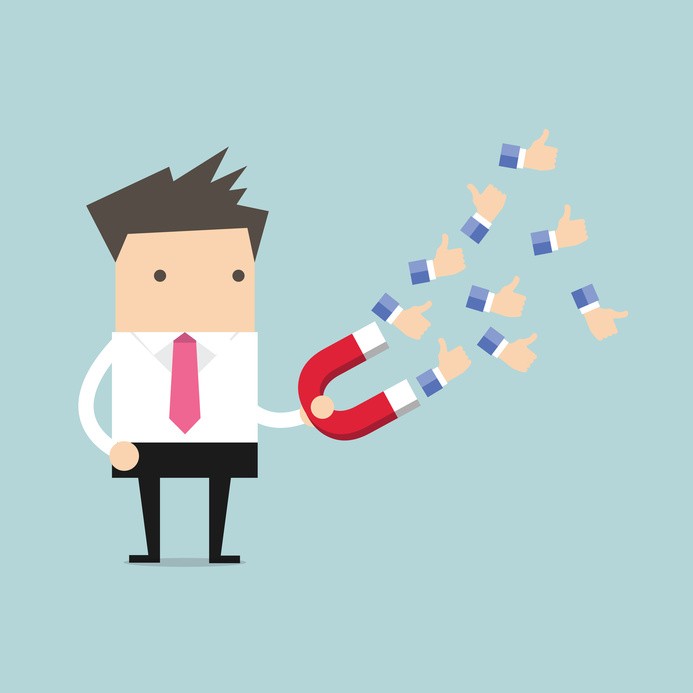 When it comes to your business' marketing, there's one group who knows what works (and what doesn't) better than anyone else: your audience. As a result, their feedback is some of the most important for you to hear. The best way of finding out what this group is thinking is to ask, and it just so happens that there are many ways for you to do so.
Some of the following methods will probably be very familiar to you, and some may be completely new. Regardless, it is important to include a mix of them so you can reach the widest range possible. Doing so means you have the potential to collect feedback from those who may not have responded to one method, but was spurred to by another.
These are some of the most reliable ways that you can collect invaluable feedback from your customers.
Surveys
If you're looking for an effective way to collect fairly targeted data, a brief survey can get the job done. However, it is important that you keep these surveys brief. If the survey is too long, your audience won't participate as intended, and you ultimately won't get the response you are looking for. An easy way to get some feedback is to incorporate relevant, brief (two questions or so) surveys on your service pages, or to distribute them at the end of a service rendered.
If there is a longer survey that you feel is important to run, it may help to offer some desirable thing at the end of the survey. The enticing promise of some reward may be enough to convince someone to fill out a survey--but use this with caution. Many will breeze through a longer survey just to get the prize at the end, leaving you having to pay for skewed and essentially useless data.
Emails
Another effective means of getting feedback is to follow up with an email that asks your customer or client for their honest opinion of their service. These can even provide a different impression than a more immediate request for feedback might, as a brief interlude may change their opinion of the end result.
Utilizing email can even give you the opportunity to make your request for feedback more visually appealing to the recipient. Linking elements of your email, like response buttons, makes it much more engaging than simple text-based links.
Comment Cards
Distributing comment cards can also provide you with some invaluable feedback, highlighting not only the strengths of your services but its weaknesses as well. Knowing your audience's concerns is the first step to fixing them, after all.
For an even more targeted version of this information, you can include polling questions on various forms and other materials that make their way back to you.
If you need comment cards to provide to your clients after you've delivered your services, talk to us about our Tech Feedback Cards.
Interviews
One of the often overlooked ways to collect feedback from your clients is to just ask them! Having your staff strike up genuine conversations with those they come into contact with can provide key insights that may never have come up otherwise. If you'd prefer to conduct more formal interviews, you should make sure to attend to a few things.
Make sure that the person you are interviewing is comfortable. Otherwise, they may rush and give incomplete answers in order to get out of there faster. You should also impress the importance of honesty. After all, you're collecting feedback to help improve upon and fix things for their--your customer's--benefit.
Social Listening
Social media provides businesses with new ways to gauge the feelings of their audience, practically in real-time. You can see how popular a live event was by encouraging attendees to "check in" on social media, and your business page offers a forum for contacts to weigh in.
You can also use your business' accounts to encourage feedback by running a simple poll. Ask a quick question that can be quickly answered with an emoji or emoticon and tally up the results you get. There are even website elements that you can incorporate that allow your visitors to share their instant reactions to their experience.
Usability Tests
If you want to make sure that your newest offering is something that will be well-received, a few quick usability tests can quickly get you that information. By having members of your target audience give your new offering a test run, you can collect their honest opinions of what is good and what could use some improvement. The allure of an advanced, unique and exclusive experience with something new often helps to draw in participants. Just be sure that you emphasize the importance of their candor--skewed impressions will not help you.
User Activity
It's often said that actions speak louder than words, and accordingly, your users' actions can give you insights that they might not have shared with you verbally. An analysis of their activity through analytics can paint a picture for you, providing invaluable data.
This data can be then used to make adjustments before you collect and measure new analytics for basic A/B testing.
Listen to Your Employees
Your employees are in a unique position when it comes to your customers and clients. They are the ones on the front lines, listening to complaints and compliments firsthand. Collecting this data can help you measure the return on your investment into your business operations, as it helps give you the perspective and priorities of the audience you are investing in.
You can even have your employees collect something called Net Promoter Score metrics. In other words, you can have them ask clients if they would recommend your company to a friend or relative--or in your case, other business owners.
Of course, this is only a brief sampling of the many ways to collect feedback. We're here if you need more help. Reach out to us at 888-546-4384.
Comments
No comments made yet. Be the first to submit a comment