JoomConnect Blog
JoomConnect is the Marketing Agency for MSPs. We strive to help IT companies get more leads and grow. We rock at web design, content marketing, campaigns, SEO, marketing automation, and full marketing fulfillment.
Brand Identity and Its Influence on Marketing and Sales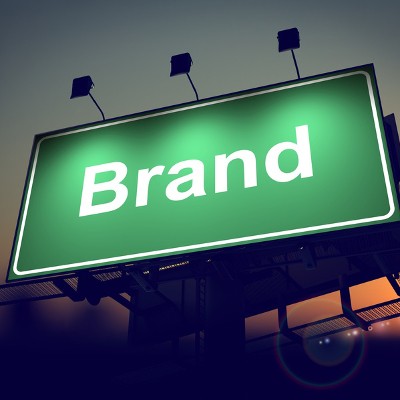 In recent months we have taken a look at how to direct people to your company's website using social media and how to make your site a resource-latent hub to garner additional sales opportunities from your company's website. This month we will take an in-depth look about branding and rebranding. It is important to focus on how your company's brand, can be as important as the services or goods you offer. This brand identity may give you the competitive advantage you've been looking for.
Consider some of the most recognizable company brands that you know. You may come up with names such as Coca-Cola, McDonalds, or Microsoft. It's true that these are some of the largest and most successful organizations on the planet, but they didn't get there overnight. With the kind of saturation these companies have earned over the decades they've been in business, it's basically taken for granted that the product, such as Diet Coke, is a product produced by Coca-Cola, or that the world-famous Big Mac sandwich is a product that can only be found, in earnest, at a McDonald's.
These products have become synonymous with their brand. For smaller companies looking to get their stake of a competitive market, this system seemingly works in a much different way. But does it really? Consider the fact that Microsoft, Coca-Cola, and McDonald's were once like your company, a small business. Maybe they have a different business model then you do, but they started with a great idea and hard work and found success and are now some of the largest, and most respected companies in the world.
Today, there are many fast-food restaurants, many software applications, and many different soft drinks, but the superior brand recognition these companies enjoy is the driving force in their continued success. If you polled anyone that uses a computer, they understand what Microsoft is, and they will associate them with Windows and Word and Outlook, but these very same computer-literate people may not know the name of a company where they can get these products outfitted on their personal workstation or on a company server. This has a lot to do with the lack of Microsoft storefronts in the Oneonta area (or any area, for that matter). It is this point that shows you why the branding of your business and solutions is crucial to your company's prosperity. Selecting a relevant brand name and logo for your company along with proper marketing practices, are absolutely essential components in establishing your brand identity.
Building a concise and identifiable brand should be the number one goal of any small business. After all, it is a crucial variable in the roadmap to any successful business to be, at the very least, considered a local expert in your field. This alone will land you referrals, which will get your company additional opportunities. It's been proven time and time again that word of mouth is the most valuable type of marketing. In this way, selecting a brand that will not only help your organization stand out, but truly be one that identifies well with potential customers, is paramount to getting your organization noticed by the kinds of people that, ultimately, you will need to build, and maintain, a dedicated customer base.
How do you build a brand that will get the attention of potential clientele? First, decide on a name and logo that will differentiate you from your immediate competition. This will help you establish a brand identity. By doing the necessary legwork, you may begin to understand that creating or changing your company's name, logo, and/or color scheme may not be the best way to go about creating the brand that will ultimately lead your organization to success. Repeatedly changing things up is a surefire way to confuse potential customers and will make it exponentially more difficult for your business to retain the recognition and legitimacy that you seek. Sometimes, the road less traveled is the way to go.
In order to stand out against other companies in the currently booming IT market, you have to first ascertain what you do well. That's the second point that will help you develop a succinct brand. No matter if you offer all the services an MSP can offer, you are better at the delivery of some services than you are others. Be realistic and make this expertise work for your company, because your brand, or at least your marketing materials, should reflect what you do best. If you make a push to only market the service that returns the largest profit margin, and your team isn't necessarily proficient in the delivery of this service, you'll find that the negative referrals will stack up and your brand recognition will take a hit.
Another solid practice to consider is to incorporate your local geography when creating your brand. Having a term in your company's primary branding that is synonymous with your location (a nearby landmark, a town name, a body of water), anything that can increase your visibility within your service area can be a simple way to acquire local opportunities. For example, Motorcity Technology, an MSP in the Detroit Area, rebranded themselves from their original name/logo of SourcePath. This total rebrand is a great example of using geography to boost your brand identity.
Click Here to see more MotorCity rebranding concepts.
As was mentioned earlier in the article, you have to be, at the very least, considered the local expert. This includes knowledge, proficiency, and basic distribution or execution of your service. By deploying some semblance of local information in your company name or logo, you should get more opportunities to show that you are the best organization for IT support and managing a company's IT in your area. But - you have to be careful not to limit yourself at the same time.
These issues are all great to consider before you choose an actual brand for your company. When you finally do select a brand name and logo for your company (or decided on one to rebrand to), you'll need to understand the importance the brand will play beyond the obvious. Consider the creation of a brand as the first step in establishing your brand identity. The brand is not just your logo and not just the name of your company. Your brand is the emotional response that people get when they hear the name of your company or see your logo.
With your new brand in tow, positive referrals pouring in, and a combination of informed and elated customers that believe you are the best IT service provider that they can employ for their business, you are ready to reap the benefits that a strategic branding of your company can bring you. At JoomConnect, we know just how important your brand is to your success. We offer the Ultimate MSP Website with the JoomConnect Marketing Platform, content marketing, as well as all the inbound and outbound marketing solutions that have worked for our MSP clients all over the globe. For more information about the importance of branding and how to leverage your brand into more leads, call us today at (607) 433-2200 or toll-free at (888) 546-4384.