JoomConnect Blog
JoomConnect is the Marketing Agency for MSPs. We strive to help IT companies get more leads and grow. We rock at web design, content marketing, campaigns, SEO, marketing automation, and full marketing fulfillment.
Another Marketing Hurdle Your MSP Needs to Avoid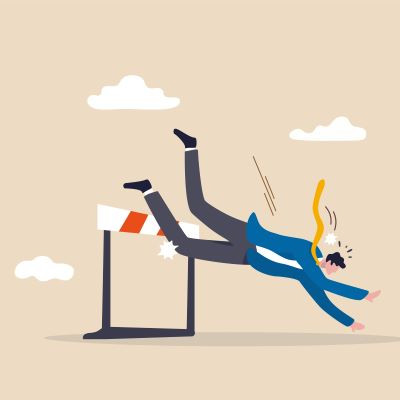 Yes, we've mentioned the marketing challenges and hurdles facing MSPs before, and we're mentioning them again! Marketing can be challenging for any business, in any industry, but it is especially challenging when considering how a managed service provider should approach marketing and the hurdles that stand in the way of its marketing efforts' success.
Today, we're going to explore another hurdle that many MSPs have had to face. Tell me if this sounds familiar:
"We Just Need More Leads, That's All."
It is fair to say that, in terms of business-to-business services, geography plays a critical if often overlooked role: at some point, distance traveled is going to start producing negative returns. This is why businesses have an established service area. However, this presents a new challenge: there's a finite number of businesses within that service area that you could potentially attract, that you and any other providers have to fight over—a number that is only diminished with every industry that your MSP doesn't cater to.
The truth of the matter is that not all leads are created equal. Dozens could suddenly show up at your doorstep, and while that isn't a bad thing, it only becomes a good thing if they are quality leads: ones that could potentially become prospects before being funneled through to fully managed clients and a recurring source of business income.
Lead generation is all about identifying who could potentially be a good client for your business to help manage and from there guiding them through a construct known as the marketing funnel. Your leads are everyone who initially enters the funnel, some of whom will never be more than prospects, with relatively few making it all the way through to paying clientele.
How to Attract and Nurture Leads:
As an MSP, all of your marketing concerns can really be divided into two camps: keeping your existing clients engaged with your services and generating new leads to replenish your marketing funnel.
There are quite a few ways that you can work to bring in leads, using your marketing funnel to select the few that will be best for your business to work with. As we mentioned before, search engine optimization is a big part of successful lead generation, as are the communications and marketing materials that you send out. For our most recent advice on lead generation, check out some of the latest blogs we've written that tie back to it.
Once you've identified your leads, you need to impress them, which is where content marketing can really shine.
Let's face facts, while a business owner in need of something might be intrigued to hear that you won a certain award or donated x-amount to charity or even offer this or that solution… they don't care that much.
Really, deep down, they only care about one thing:
"What do I want/need that this company can give me?"
That's pretty much it. The audience you're marketing to is going to want something, so they're looking for whichever source will provide them with the most value. Therefore, you need to create content that proves that you are that source.
How do you do this? Well, that's where things can become trickier. It really depends on who you are trying to communicate with, what their priorities are, and what they see as the greatest value you can provide. Identifying this will help you to develop a buyer persona, which you can then use to help guide how your content is framed.
Using improved content and many, many other tactics can help you draw more people to your website, which itself should be designed as a lead generation engine. Empathize with their concerns, prove your knowledge, and deliver a solution that exactly resolves their current pain point, and you'll be in a much stronger position to succeed.
This is a lot to digest, but don't worry:
We Can Make Your Marketing Requirements More Palatable.
As we operate our own MSP here in our service area, we've personally stress-tested each of the services we provide to our clients for ourselves… and there's plenty more we didn't get the chance to mention here. Take a few moments and look over our website and our other blogs to learn more about what we can do for the MSP looking to grow their business in one way or another.
Of course, you can always reach out to us directly as well! Give us a call at 888-546-4384 to set up a meeting, or to ask any additional questions you may have.