JoomConnect Blog
JoomConnect is the Marketing Agency for MSPs. We strive to help IT companies get more leads and grow. We rock at web design, content marketing, campaigns, SEO, marketing automation, and full marketing fulfillment.
4 Tips to Creating Reader-Friendly Content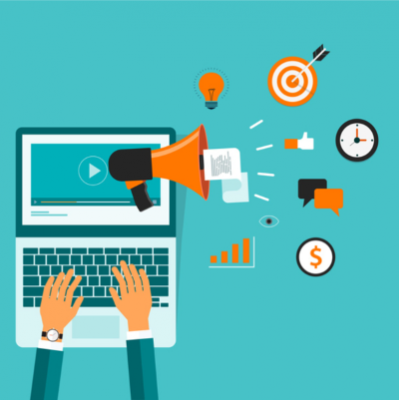 Sitting down to write content can be intimidating. There's been a lot of stigma placed around the important role quality content plays in your business' marketing success. With such a heavy emphasis on content, many MSP owners and IT team members feel they're not able to produce the caliber of writing needed to constitute 'quality content'.
Whether you're the owner of an MSP writing social media posts warning about the latest ransomware, or just a technician who was asked to create a blog about backup and disaster recovery, you're going to write about something that you understand and practice every day: Information Technology for Businesses. The secret to quality writing is NOT having to have a degree in journalism. But rather, expressing your knowledge and experience in a way that your audience will find useful.
Honestly, you already have the knowledge that your clients are seeking. Here's a few tips and tricks that content writers deploy to gain and keep the attention of their readers.
Organize Your Thoughts
If you work around technology, then you're familiar with the concept of planning. Most of the time, you map out what your workday will be like and content creation should be no different. Especially if you're working on content that is a bit longer than a social media post, a great way to plan out and organize your thoughts is by outlining your work before writing it.
Begin by composing a strong purpose sentence that clearly demonstrates what you'd like the reader to take away from this article.
Create at least three bullet points about your topic that help illustrate the purpose sentence.
Include additional links, promotions or other supporting material to encourage the reader to explore your website a bit more.
Support Your Article
While it's true that interest and experience is reflected in your writing, subject knowledge doesn't necessarily mean that you shouldn't do a bit of research on your topic. Facts and statistics can add weight to an argument or help your audience to better visualize the topic. You may find that SMB owners will become more engaged in an article that mentions a real-world scenario, like a security breach with a specific dollar amount lost, as opposed to a bunch of hypotheticals. Quotations from industry experts are a good way to clarify or rephrase your topic.
Remember Your Audience
As you sit down to write any type of marketing-related content, you need to think about who you're trying to appeal to. You're not writing a technical specification for one of your senior engineers. You're trying to explain how important of a role proper IT support and maintenance can play in the general health and success of a small business. The minimum and maximum running temperature of a motherboard doesn't matter as much to a small business owner as what would happen to their employee productivity in the event that motherboard becomes too hot and ceases to function. Try having someone on your staff who is not tech-savvy read over your content and give you a bit of feedback about making it reader friendly.
Dress IT Up
Images and video significantly increase the likelihood of target audience engagement - and you don't have to be an award-winning photographer or videographer to make the best of it. For example, writing a blog article about the risks of improper wire management can feature a before/after shot of a server rack that your team has sorted out. An article about the importance of data backup can feature a few pictures of a worst-case scenario or a video testimonial from a client who was happy to have data backup from your MSP when they met with data loss.
As a member of a managed IT service team, you're part of an organization that provides other businesses with a service that they really can't operate to full potential without. (Remember that when you're writing.) What you can offer them has value. Your knowledge can help them succeed. If you or anyone on your team would like more help with content creation, our team can provide you with as much support as you need.
Comments
No comments made yet. Be the first to submit a comment