JoomConnect Blog
JoomConnect is the Marketing Agency for MSPs. We strive to help IT companies get more leads and grow. We rock at web design, content marketing, campaigns, SEO, marketing automation, and full marketing fulfillment.
10 Reasons Why Your MSP Should Sponsor a Local Event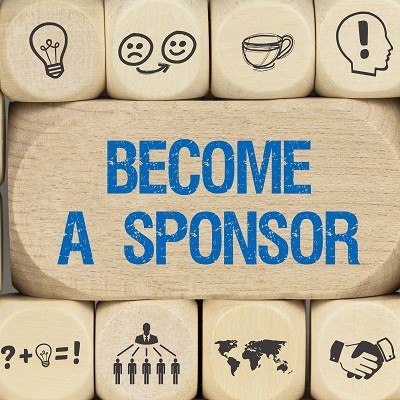 Sponsoring events is a marketing strategy that is quickly gaining popularity across industry sectors, and is one of the fastest growing forms of marketing in the United States. Have you considered sponsoring an event in your local area?
There are plenty of local events that could use financial backing, including:
Local festivals and celebrations
Events put on by non-profits
Chamber of Commerce events
Holiday festivities
Fundraisers
Charity events
Local small business events
...and more!
There are a lot of options out there; it's time to figure out what's going on in your town and start investing!
Why Your MSP Should Consider Event Sponsorship
There are a lot of benefits that will come your way if you choose to sponsor an event, some that you might not have considered.
Increased Brand Awareness - When you sponsor an event, your company name and logo appears amongst all of the other event sponsors. Depending on the size of the event, this can mean having your company featured on signs, ads, social media posts, local news articles, radio spots, t-shirts, and more. The bigger the event that you sponsor and the higher the level of sponsorship that you choose, the more visibility you will be given.
Improved Reputation - Studies show that individuals form positive opinions about a business when they are tied to high-profile events. Having the funds to donate to a local event showcases that your MSP is reliable and reputable.
Brand Repositioning - If the perception of your company isn't what you want it to be, you can use event sponsorship to help alter the way your local community thinks about your brand.
Connect with Your Target Audience - The right event will attract a lot of people. Your target audience is a part of your local community, and they'll take notice when you sponsor an event.
Give Back to the Local Community - Hosting an event can be expensive! Many of the events your local community puts on will rely on funds donated by businesses in order to pay for food, drinks, entertainment, and the like. By contributing to this, you're allowing event organizers to put on an even greater event. Other events with lower operating costs will donate additional money raised to a charity organization or good cause - also a great thing!
Get Ahead of Your Competition - Sponsoring an event gives you a lead over your local competition by making your company and brand known instead of theirs. Even if prospects were familiar with your competition, they might choose you over them after remembering your contribution to a local event they attended.
Lead Generation Opportunities - Whether your company has a physical presence at an event or not, your connection to an event can assist you in generating new leads for your MSP.
Potential Sales Boost - With most events you sponsor, it's probably not going to lead to any direct sales unless it's a business-focused event put on by your Chamber of Commerce or another local business organization. Even if it doesn't, event sponsorship can allow you get your foot in the door.
Content & Social Media Marketing Opportunities - We already mentioned that your company may be included in advertising done by the event itself. You can also do some promotion of your own! When you sponsor a local event, you should let people know on social media. If it's an event that you're actually attending as a company in addition to sponsoring, you should consider also writing a blog about it.
Good Return on Investment - If the combination of the above benefits is enough to convince you that sponsoring an event is a good investment, know that 71 percent of local businesses are satisfied with the results of community sponsorships, and it's said to be more effective than a billboard but at similar cost.
Making Room in Your Marketing Budget for Event Sponsorship
Depending on the event that you're sponsoring and how many you choose to sponsor in a calendar year, this can be quite a costly expense. If you still don't have it in your budget to completely sponsor an event, that's okay! You can always start small and donate a smaller amount of money. If that's still not in your wheelhouse, you can donate branded items, volunteer time, or offer free services.
If you would like help making room in your marketing budget for event sponsorship, consider our Marketing Plan Service. We take the time to analyze your company and make suggestions about marketing initiatives to do - including company and local events. We give you a way to calculate and track your investments in these events, as well as your marketing as a whole, in the 12-month calendar that we provide you with. Feel free to schedule a demo to get a preview.