JoomConnect Blog
JoomConnect is the Marketing Agency for MSPs. We strive to help IT companies get more leads and grow. We rock at web design, content marketing, campaigns, SEO, marketing automation, and full marketing fulfillment.
Why MSPs Need Video Marketing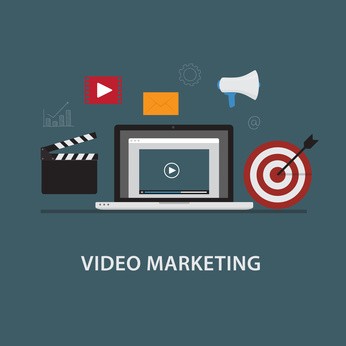 Video marketing has already proven to be a popular and effective outlet for organizations in many industries. The numbers explain why. On average, a website visitor will spend 88% more time on a website with video than one one that doesn't. That's 88% more time to get your message across.
As a result, managed IT services providers are now using video to market the effectiveness of their offerings, whether it be for their comprehensive backup and disaster recovery platform, their cloud computing options, or their general expertise in providing valuable IT services. If you are searching for a way to improve your MSP's marketing initiatives, consider getting in front of the camera.
Video, as a medium, has power that few other forms of content have. It is largely the intimacy that makes people respond faster and with more decisiveness than any other medium. In fact, not only do 50 percent of executives perform further research after viewing a video, 65 percent will ultimately visit the website. While text and graphics can work to thoroughly explain your authority, adding a video to your website allows you to do the same face-to-face with people who are searching for assistance managing their organization's technology.
If you're familiar with the old adage, "a picture's worth a thousand words", you may be intrigued to know that a video, or a motion picture, has been estimated by Forrester Research's principal analyst, Dr. James McQuivey, to be worth a staggering 1.8 million words…per minute. That means a two-minute video is worth 3.6 million written words, a three-minute video is worth 5.4 million, and so on.
An MSP's marketing has to have the aim to start a conversation; using video content can have a significant impact on conversion rates across the board. Supplementing an email with video content brings superior click-through of between 200 to 300 percent. On a landing page, video has been shown to increase conversion rates by up to 80 percent, while the use of video in a full-page ad can bring a 20 percent boost to engagement.
Why Your MSP Should Have Videos!
At JoomConnect, we have in-house solutions for all of your MSP marketing needs. We can help you with your video strategy, from concept to finished product. To talk to our professional team about moving your MSP's marketing forward, or to learn more about what video can bring your marketing efforts, call us today at 888-546-4384.