JoomConnect Blog
JoomConnect is the Marketing Agency for MSPs. We strive to help IT companies get more leads and grow. We rock at web design, content marketing, campaigns, SEO, marketing automation, and full marketing fulfillment.
Understanding SEO: Part One - Keywords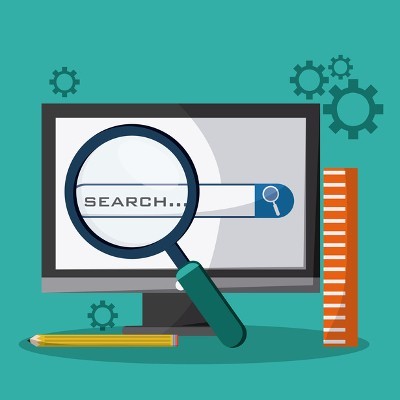 In this five-part blog series, we'll explore some of the best practices of search engine optimization and how you can use it most to your advantage. Here, in part one, we'll discuss how to determine which keywords will work best for you.
First--What are Keywords?
The definition of a keyword varies based on your perspective: as a user, a keyword is what you enter into Google. As a webmaster, a keyword is what your content as a whole can be simplified to. For instance, if you had a picture of a baseball, a video about basketball, and a blog about the history of soccer, you would hope that your website would rank for (or the order it appears on the search results page, according to Google's evaluation of its relevance) 'sports' and appear when the user entered 'sports' into their search engine.
Many people get keywords confused with the keywords meta tag. The keywords meta tag is a line of code on your website that used to be where webmasters would inform search engines what they think they should rank for. This led to clever website owners putting in their competition, popular phrases, similar product names, and other tricks to try to get their site to rank. Google and the other major search engines don't want you to trick them, and haven't used the keywords meta tag as a ranking metric for years.
Instead, they use your content and other on-page elements to determine what your key focus is. Your keywords are intangible, as in there is no singular place to drop them in and be done with it. When writing content and optimizing your website, you should have an idea or a list of what you want to rank for handy--these are your keywords. We'll talk about how to use them after we figure out what they should be.
Selecting Keywords
Establishing the right keywords for your targeted market will help you to focus on--and rank for--the keywords that your audience will best respond to. This sets the foundation for the rest of your search engine optimization efforts. Your content's relevance to your audience and how well it encourages action is directly related to the keywords you associate with it. In short, identifying the keywords that will work best for you will require an understanding of how your audience is seeking out the services you offer, and directing your message accordingly.
Again, your keywords need to be as relevant to what your audience is searching for as possible. By speaking their language, so to speak, you make yourself easier to find in their words.
For example, an MSP might be offering server and desktop virtualization, VPN access, and centralized computing. Their technicians are well-versed in Hyper-V and ESXi and can choose the right solution for a business based on their needs. However, because their audience isn't very knowledgeable when it comes to the minutiae of virtualization, these terms likely won't be used in a search. Instead, the MSP should focus on using keywords that their audience--the business owner--would be more apt to use. Instead of focusing on Hyper-V and ESXi, the focus should be on terms like remote access, branch offices, and server consolidation.
Creating a Keyword Strategy
You also need to be strategic with your keywords. A good start is to reevaluate any that you have used in the past to see if they should be altered and improved.
There should also be some consideration as to whether you are focusing more heavily on head keywords as compared to long-tail keywords. Head keywords focus on broader terms (such as "IT management"), leading to a higher search volume, but also bringing in high competition and a relatively vague search. Long-tail keywords combine a chain of specific terms (for instance, "IT management for healthcare providers in Oneonta, NY") to focus on searchers that meet the preferred qualifications exactly. This has the added benefit of reducing the amount of competition for your selected keywords.
On top of this, the more honed-in and specific your content is to your target audience, the more it will resonate with them.
Avoiding Clickbait
Your keywords also help your content to attract readers, as they directly counter the vagueness of clickbait by informing the reader what they can find in your content. Therefore, instead of "You'll Never Believe What Doctors Use Everyday!" your keywords could give a more descriptive and inherently valuable title, like "Oneonta Doctors Improving Care With Help From Managed IT Services."
Where To Include Keywords
You shouldn't be shy about using your keywords anywhere you can. The title tag and body copy should include your keywords, of course, but they can (and should) be used elsewhere as well. There are plenty of opportunities to alert the search engines to your keywords, including using them in your H1 tag on your webpage, or in the meta description and alt attributes of the page. You can even use your keywords to create the page's URL to benefit your strategy.
That said, you shouldn't force them in. Several years ago it was a common strategy to plug your keywords in whenever possible. If your core offering was computer support, it was once common to try to squeeze that term into every nook and cranny you could. Your menu items may have said "PC computer support," "Mac computer support," "business computer support," "office computer support," and so on. This isn't how it works today. Content needs to be written in a way that makes sense to your reader. Although you shouldn't avoid using keywords where natural, they shouldn't be forced.
It Isn't Just Us Who Think So
The SEO experts at Moz say that an 'ideal' web page should be "hyper-relevant to a specific topic," which would constitute a keyword. Furthermore, Moz says that this topic should be referenced in the title tag, the URL, the image alt text, and throughout the content.
Each service you offer should be thought out as far as what keywords you want to use. When building content around these services, be sure to take note of your keywords and use them organically. You can also look at your competitors to get an understanding of what they are attempting to rank for, although with the decline in use of the keyword meta tag, it's now a matter of reading their content.
Identifying and targeting your audience will help you to use your keywords to your full advantage. Make sure that you check back for our next installment in this series, where we'll discuss content creation and its influence on your SEO.
Comments
No comments made yet. Be the first to submit a comment