JoomConnect Blog
JoomConnect is the Marketing Agency for MSPs. We strive to help IT companies get more leads and grow. We rock at web design, content marketing, campaigns, SEO, marketing automation, and full marketing fulfillment.
CPT: Mom Always Said Eat Your Veggies [VIDEO]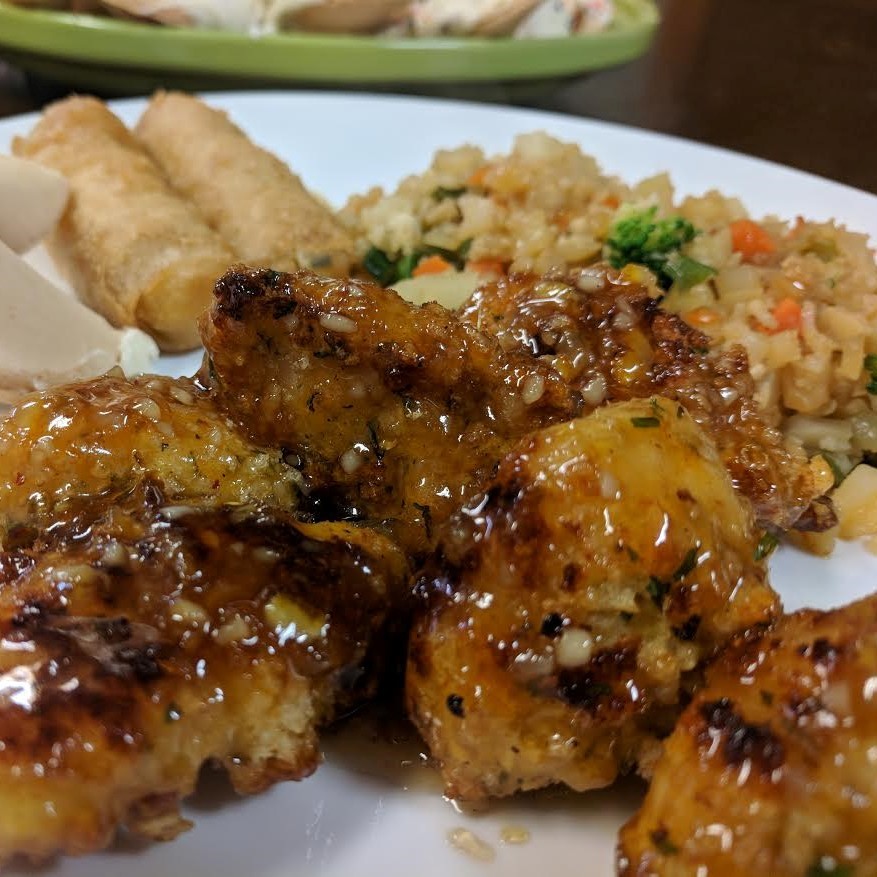 Working in the information technology industry we get a lot of strange questions regarding the ins and outs of modern technology. The best questions often come from those closest to us….our moms. In honor of the upcoming Mother's Day, today's Crock-Pot Thursday video reveals the all too true technical questions we have had to answer from those that raised us. Enjoy the video and try to remember, that although mom's questions about "the google" are hilarious, she once taught you how to use a fork!

The recipe today is also below, Baked Orange Chicken. This was a tasty meal that we are sure your mom would love to have cooked for her on Sunday!
Baked Orange Chicken
INGREDIENTS
4 medium boneless, skinless chicken breasts
1 cup all-purpose flour
3 large eggs
3 cups Panko breadcrumbs
1 teaspoon sesame oil
2 teaspoons olive oil
1 Tablespoon minced garlic
1 teaspoon grated fresh ginger
1/4 cup hoisin sauce
1 1/2 cups orange marmalade.
2 Tablespoons low sodium soy sauce
1 teaspoon crushed red pepper flakes (optional)
DIRECTIONS
Preheat the oven to 450°F. Line a baking sheet with foil and grease it with cooking spray.
Cut the chicken breasts into 1-inch pieces.
Add the flour to a sealable plastic bag then add the chicken and seal the bag. Shake the bag until the chicken is coated all over.
Add the eggs to a shallow dish and whisk them until combined. Add the breadcrumbs to a second shallow dish. Remove each piece of chicken from the bag, shake off any excess flour, then dip it in the eggs then breadcrumbs and place it on the prepared baking sheet. Repeat the coating process with all of the chicken pieces and arrange them in a single layer on the prepared baking sheet.
Bake the chicken pieces for 20 to 25 minutes, flipping them once halfway through, until they are golden brown and fully cooked. While chicken bakes, make the sauce.
Add the sesame oil and olive oil to a small saucepot set over medium-low heat.
Add the garlic and ginger and cook, stirring, for about 3 minutes until golden brown. Add the hoisin sauce, orange marmalade, soy sauce and crushed red pepper flakes (optional), and cook, stirring occasionally, for 5 minutes.
Remove the chicken pieces from the oven and transfer them to a large bowl. Add the sauce to the bowl and toss until combined. Serve immediately.
Recipe courtesy of: Just a Taste
---
Comments
No comments made yet. Be the first to submit a comment