JoomConnect Blog
JoomConnect is the Marketing Agency for MSPs. We strive to help IT companies get more leads and grow. We rock at web design, content marketing, campaigns, SEO, marketing automation, and full marketing fulfillment.
Twitter 101 - Setting Up Your Twitter Page [Social Media 101]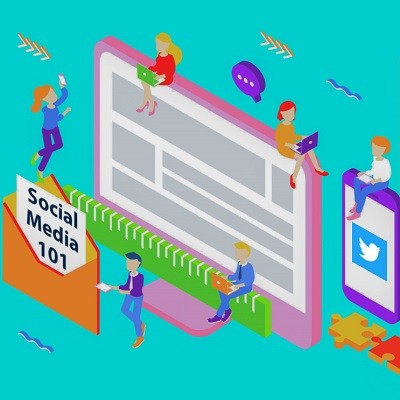 As a business, it's important to have a presence on social media. However, you should be doing more than just setting up an account on each commonly used platform. You also need to professionally brand your company pages.
This blog will discuss how to best set up and brand your company's Twitter page.
Getting Set Up
Fortunately, it's very easy to set up your company's Twitter account - it's essentially the same as creating a personal Twitter account. All you have to do is sign up through their website and fill out your profile information.
About Your Company
In the About section of your page on the left-hand side of your profile, make sure that you enter in the following information:
Your Twitter Name: You have your Twitter handle (your "@name" username which people use to mention you; this can be up to 15 characters long) and your actual company name (up to 50 characters long). You can change your actual company name after creating your handle.
Bio: You have only 160 characters to tell your audience about your company. In this section, hashtags and @mentions are linkable.
Location: This is a general location (City/State), not your company's exact address.
Website: Your website is linkable.
Images
Keep the following in mind when it comes to your Twitter graphics:
Profile Picture: Your profile picture should be at least 400 x 400px. Keep in mind that it will be displayed as a circle at the top of your page and next to all of your tweets.
Cover Image: Like most social media platforms, your cover image appears differently on a desktop computer versus mobile. Your Twitter profile picture should be sized according to the image mockup below.

Note that you can use a larger image, but you should stick to those proportions. Just make sure that your image file size does not exceed 5MB.
Additional Tips to Improve Your Company's Twitter Page
After setting up and branding your page, there are some additional things that you can do to make the most out of your Twitter marketing:
Pin a Tweet: You can pin tweets to the top of your company's page that you want to draw attention to. These can be your own tweets, someone else's tweet, or a retweet.
Maintain an Active Account: Like most of your social media, you should try to post at least once per day to your Twitter account. Since the lifespan of a tweet is much shorter on Twitter compared to Facebook and LinkedIn, you can definitely post multiple times a day.
Emojis: Emojis can help your tweets stand out in your followers' feeds.
Hashtags: Using hashtags can help your company further its reach. Try to incorporate some commonly used ones, take advantage of trending hashtags, and consider creating your own internal hashtags to use.
GIFs: GIFs are compatible with Twitter, and you can use them to help your posts stand out. GIF files must be 15MB or less.
Personalization: You can change your page's color scheme by adjusting your theme color so that it matches with your brand.
Monitor Engagement: Make sure you are watching your likes, comments on, retweets, or messages your company via Twitter and responding appropriately.
Need Help Getting Set Up?
Read the other parts of our Social Media Setup Guide to learn how to set up and brand your other social media channels, and keep up with other Twitter how-to blogs by following our Twitter 101 blogs.
We can also set up and brand your profiles for you through our Social Media Graphics Refresh and Ultimate Social Media Rig services. Reach out to learn more.
Comments
No comments made yet. Be the first to submit a comment