JoomConnect Blog
JoomConnect is the Marketing Agency for MSPs. We strive to help IT companies get more leads and grow. We rock at web design, content marketing, campaigns, SEO, marketing automation, and full marketing fulfillment.
The Major Marketing Mistakes MSPs Can Make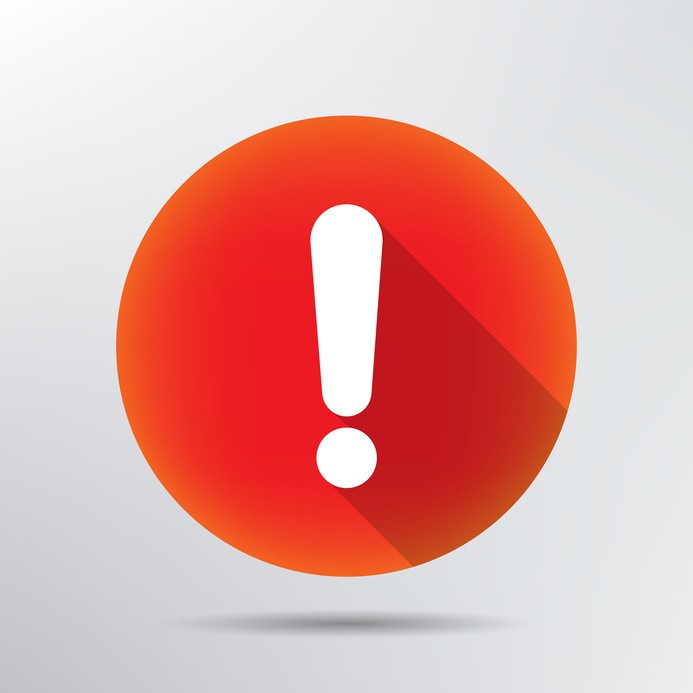 We've been known to talk quite a bit about how important it is for Managed Service Providers (MSPs) to produce consistent, high-quality marketing efforts to achieve success. Unfortunately, many MSPs tend to make the same mistakes over and over. In order to fight against this trend, we will identify these common errors, and will provide an improved method to handling a marketing strategy.
The Blunders
A lot of the mistakes that we've seen MSPs make in their marketing have to do with their Search Engine Optimization (SEO) practices. SEO practices are certain measures that draw the attention of search engines as they trawl the Web, seeking and sorting out websites by relevance and authority to deliver to the best results for a user's query.
SEO practices and techniques are typically classified into one of three groups: white hat, black hat, or gray hat. White hat SEO refers to practices that comply with the terms of service of the various search engines, and that which improves a site's performance on the search results pages (SERPs). Black hat practices are those that have been renounced by search engines, and are likely to severely harm a site's search ranking, if it isn't already banned. Gray hat exists somewhere in the middle; it's far less risky than black hat practices but not nearly as effective as white hat strategies are.
The problem with many black hat SEO tactics is that they're pretty tempting to deploy. For instance, part of what search engines look for in site content are keywords that give a hint as to what it is about. When content is written naturally (with the reader in mind), this is absolutely fine. However, when a black hat tactic known as keyword stuffing is put into play, search engines will issue a red flag and will eventually drop that page in the SERPs. Keyword stuffing is exactly as it sounds; keywords are forced into the content in an unnatural way, simply to try and rank higher for that particular query.
As a result, black hat tactics present too much risk to be worth their minimal rewards, but that doesn't stop some people from trying them. Plus, as with most things, ignorance is no excuse, so even if you didn't mean to create a spammy doorway page or buy links from a sketchy source, the search engines would still penalize you regardless.
Another common mistake is duplicate content. While it's certainly fast and easy to copy text from other pages on your site or from pages around the web, it does not benefit visitors to your site in any way. Search engines, especially Google, want to present users with content that a) provides the best answer to their queries, and b) presents them with information that they can't find anywhere else. If you're not creating content that stands out from your competitors, then what would compel a user to choose you over them?
Additionally, you should avoid making other marketing mistakes that will simply hurt your outward appearance with your audience. Being inconsistent in your marketing efforts is a great way to suggest to your audience that your service quality will be just as inconsistent when you're responsible for providing services to them.
The Better Method
Instead of resorting to underhanded tactics that will only hurt your cause, it's much better to put in the time and deploy a few proven and acceptable methods to meet SEO requirements. First and foremost, you'll want to improve your user experience.
Search engines are meant to be used by people, after all, and so they are designed to provide people with what they are looking for. Considering this, it makes sense that the search engines put so much weight on the value that your site will provide for them.
Therefore, in order to impress the search engines, you'll want to focus on impressing your audience first. Collecting testimonials, creating case studies, even maintaining your social media activity, are all effective methods to improving the experience your visitors have.
You'll also want to write content that lets people know that you are the authority on a given subject. Show off your knowledge of whatever it is you're marketing. The more details, the better, especially if you let visitors to your site know what sets you apart from your competition. Many companies fear listing prices on their sites, but whenever you can provide that information, you should--as pricing is often the deciding factor for many people.
There are a few other steps that you can take to really help generate an SEO-friendly marketing approach for your website to follow. First, you will want to make a plan to inform where your marketing will go in the foreseeable future and commit yourself to it. Once you've done so, you have to make sure you track everything you do for your marketing--these stats will help you determine which of your efforts succeeded and which didn't, allowing you to adjust your efforts to make more use of the most effective initiatives.
You also can't forget how important your relationships are to your marketing, either. The entire point of marketing is to form a relationship between your business and the patron, as this relationship will generally lead to greater things than just one sale. A true business relationship will allow both the business and the client to benefit--the client having their needs fulfilled, and the business learning what is and isn't effective about their approach. Furthermore, a relationship has a much better chance of allowing for continued sales efforts to take place after marketing has done its job, as the business will have provided plenty of evidence of their value by then.
At the end of the day, the biggest mistake an MSP can make is to not do any marketing, followed closely by marketing themselves incorrectly or trying to game the system. For cases like these, our team is able to help. For complete assistance in marketing your MSP, reach out to us.
Comments
No comments made yet. Be the first to submit a comment
By accepting you will be accessing a service provided by a third-party external to https://www.joomconnect.com/