JoomConnect Blog
JoomConnect is the Marketing Agency for MSPs. We strive to help IT companies get more leads and grow. We rock at web design, content marketing, campaigns, SEO, marketing automation, and full marketing fulfillment.
The Basics of Blogging for your MSP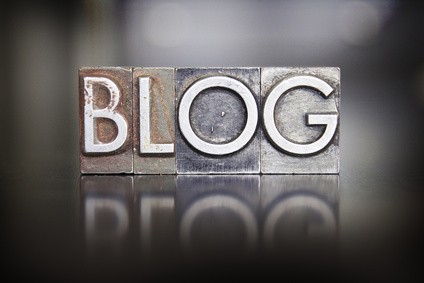 Much in the same way as more mainstream social media platforms, the blog, or web log, started as a kind of public forum for personal diatribes. Also comparable to other social media platforms, the blog can not only be used to post videos of goats singing along with TV show theme songs, but can also be a potent tool for online marketing; it's able to accomplish numerous marketing goals in a relatively quick and easy-to-use engine.
According to Technorati, with over 14 million active blogs currently on the Internet, and another 80,000 new ones appearing online daily, the popularity of the medium is undeniably growing, and there's no reason to not get your business in on the action. We'll discuss a few of the bigger things a regularly updated blog stream can do for your current marketing plan, besides being a place to discuss the antics of goats, of course.
Images, Videos, and Infographs, Oh My!
The most important facet of an online marketing tool is, arguably, its ability to drive traffic to your main business website, and if used cleverly and updated often, a blog stream can do exactly that. The blog is a medium that is inherently conducive to varied content. It's able to consist of things like product or business specific updates and promos, FAQs, Q & A's, current event discussions, interviews, and how-to guides, just to name a few. All of these things can be supplemented by multimedia that's just as variable, meaning that your blog can bring in traffic that your website proper might not. You can push this even further by posting your regular blog stream updates to your businesses' social media pages, like Facebook and Twitter, to get maximum exposure.
Establish an Informal Persona to Connect with Readers
As a consumer, there's not much that's more frustrating than wanting to speak with a real person, and being given the runaround by an automated phone system or website. In general terms, a blog is meant to be a more informal platform for discussion than your main business site, or your more traditional advertisements. You can take advantage of this fact by using your blog to speak with your own voice, and consequently build trust with your client base by showing them that there's a real-live everyday human being behind the content, and that you care enough about their experience with your service that you're providing an easily-approachable space for them to have informal dialogue with you about it.
You're the Expert, So Show 'Em Why
More often than not, if your clients are online searching for something related to your business, it was brought on, at least initially, because they have industry relevant questions. Through your blog stream, you can establish that you're the best resource for their answers. Considering that sentiment, one of the most helpful things that you can do with your blog space is demonstrate your industry expertise and not hold anything back. This can mean providing things like comprehensive how-to guides, listings of industry best practices, or just valuable tips on common problems. Through the use of well-articulated titles, and clearly organized content archiving, you can quickly establish your website as an authoritative go-to source for expert information.
Leave The Stress at the Door
Finally, keep in mind that the point of blogging is to have fun with it. The blogosphere is fundamentally informal, and should essentially be looked at as a relaxed place to interact with your client-base. In just a few short hours a week you can maintain an updated stream and give your clients reasons to continue coming back to your website and using your services. As fun as blogging is, it can be time consuming to do it well and consistently. You can always supplement your blogging experience by outsourcing it to JoomConnect.
Comments
No comments made yet. Be the first to submit a comment