JoomConnect Blog
JoomConnect is the Marketing Agency for MSPs. We strive to help IT companies get more leads and grow. We rock at web design, content marketing, campaigns, SEO, marketing automation, and full marketing fulfillment.
Should You Invest in a Camera, or a Photographer?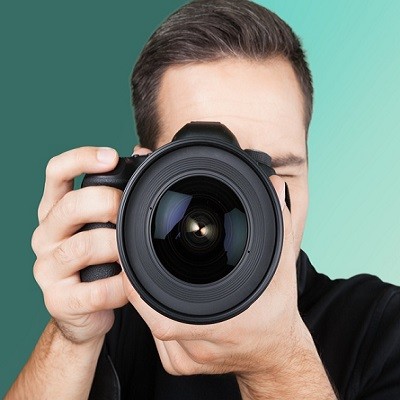 We've often talked about how important it is to include visual content in your marketing materials. Of course, when we talk about visual content, we often mean images and photographs. This raises another question--if you plan to create your own images, does it make more sense to invest in an office camera, or to hire a photographer?
Making Plans
Like most aspects of your marketing strategy, the answer to this question depends on what your plans are moving forward. In this case, how invested do you plan to become in producing photo content for your marketing? How much time do you expect to spend producing these photos, and how much are you willing to spend financially on the necessary equipment? Are any of your employees already familiar with photography, or is this something that will have to be taught before any usable images are produced?
There's also the question of where you plan to incorporate your new visual content. Will these images be strictly used on your website, or will you incorporate them into other online materials, like your blog or your social media accounts? Will you use them to augment your printed collateral? Do you have plans to invest in a billboard?
The real question you need to ask yourself is this: how do you want your photo content strategy to grow?
When an Office Camera Makes Sense
Depending on how much you're willing to invest in your photo content and where you plan to incorporate your photos in your strategy, you have some options if you elect to keep a camera around the office for marketing purposes.
Point-and-Shoot Cameras
If you simply want to have a camera present in the office in case the opportunity arises, you can invest in a small point and shoot camera. These cameras are small and portable, which make them perfect for use around the office capturing company culture candids. They also travel very easily, so you can easily bring them to events where the company has a presentation to get a few shots for social media. If one of your techs has to go out and complete an onsite project, they could take the point-and-shoot to get a few before and after comparison shots.
A word of advice concerning onsite photos: you absolutely need to obtain permission to take photographs of someone else's computer systems before you may use them in your marketing. If possible, get that permission in writing, sending a consent form along with the tech to document the fact that your photography for marketing purposes was approved. This will keep you out of legal trouble if an issue comes up later or the client changes their mind.
The main draw of the point-and-shoot camera is definitely its low price point for photos that are of an acceptable quality to use in most of your marketing efforts. However, there is a drawback to the point-and-shoot: there is a limit to how well your photographs will turn out. Therefore, they do not allow for any growth in your photo quality.
Digital Single-Lens Reflex (DSLR) Cameras
If you are interested, or might be in the future, in taking more complex and ambitious photos to use in your marketing, you will want to make the investment into a DSLR camera. These cameras offer automatic modes for simple photo-taking that is somewhat similar to the function of a point-and-shoot, but they also offer much more. With the right accessories, like the various lenses that are available, these cameras can add something special to your photography.
While they are more expensive, there are a few that can be found for a bargain. However, they are also much more durable than their point-and-shoot cousins, and are able to handle tougher conditions much better--including poor lighting conditions.
If you do elect to purchase a camera for your office to use, remember, you get what you pay for. We suggest that you make the investment and buy a DSLR. After all, if a point-and-shoot would serve your needs, a DSLR most certainly will as well. Plus, you still have the opportunity to dabble in the more ambitious marketing images if you so choose.
When a Photographer Makes Sense
There is no denying that an office camera can serve you well, but there are times that it might not quite cut it. For example, if there is ever a time that you need your photos to be the best that they can be, but can't worry about the quality, this is probably when hiring a professional photographer makes the most sense.
An event provides an excellent example of such a case. There is no denying that there will be plenty of photo opportunities, but there is also plenty that requires your attention. A photographer can assist you by getting those shots that otherwise would have been missed.
However, this doesn't mean that you can't help the photographer out a bit. Give them the event itinerary so they will know where they need to be to capture the action.
Choosing Your Photographer
You will also need to be selective when finding a photographer to utilize. While anyone can learn how to properly use a camera, some people just have a better eye for what makes a good shot. While this might not sound like much of a difference, it's arguably the most important factor to finding the right photographer for the job. Having a better eye for what makes a good photo allows some photographers to take better photos. While good equipment helps, it isn't the defining factor. While someone with a $1500 camera might be able to take a good shot, someone with the eye and a $300 camera can get a better one. So how do you find someone with the eye?
It never hurts to look for someone with a creative mind and a unique perspective. After all, you want your photos to be a little different than what you'd get from a stock photo website--otherwise, you'd be using the stock photo website. Ask for a portfolio from your candidates, and see if any of them have a slightly different perspective than the others. This will help your images to stand out as different than what can be found on your competition's website, which will help you to make an impact and form impressions with your visitors.
The best time to make the investment into a professional photographer's services is when you are ready to expand your content strategy and are committed to make the necessary investment into doing so.
Remember, your decision between cameras or hiring a photographer will all depend on your intended investment into your photographic content, and how much growth you expect your use of photos to experience.
As we suggested before, we recommend investing in a DSLR camera. It can easily take the same images as a point-and-shoot camera can, but also allows you to learn to take better and better photos if you so wish.
If you're unsure of how you can best use your new image content, or have any other questions concerning your marketing, our team is ready to help you out. Reach out and let's talk.
Comments
No comments made yet. Be the first to submit a comment