JoomConnect Blog
JoomConnect is the Marketing Agency for MSPs. We strive to help IT companies get more leads and grow. We rock at web design, content marketing, campaigns, SEO, marketing automation, and full marketing fulfillment.
Overcome This Common MSP Marketing Challenge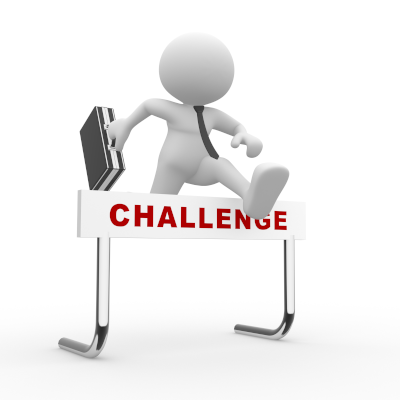 Marketing can be a challenging endeavor for a business in any industry to tackle, but this is especially true when considering how a managed service provider should approach it. Indeed, there are a few challenges that can—and, more pertinently, do—stand in the way of an MSP's success in its marketing and, by extension, its business operations.
Let's discuss one of the challenges you may have to overcome, and how doing so is just a matter of approaching the challenge with the right strategy.
"People Just Don't Understand What an MSP Can Do for Their Business."
Granted, the managed service model remains a relatively new concept to many people, although this is shifting with each day that passes. This being the case, however, it is understandable that some businesses are still unfamiliar with what sets the MSP apart from the other, more traditional forms of IT support available in their area.
This is something that needs to be addressed through a carefully planned and executed marketing strategy. How else are your prospects to know what you offer if you don't tell them first?
More specifically, this will require you to identify your differentiators—specifically, what it is that sets you apart from the other options available around you. What does your business do, deliver, or disclose that your competition simply cannot? These points are what should drive your marketing forward, presenting your business and its services on its best foot. Identifying the most appealing parts of your offering and focusing your marketing efforts on these aspects will serve to make your marketing more impactful—particularly amongst those that do not initially see the benefits that an MSP offers.
How to Spread Awareness:
First of all, your marketing needs to focus on conversion through education, selling your services based on the value that they can offer to the organization that subscribes to them. In a way, not so much focusing on the benefit of the service ("managed services help to reduce the number of IT issues that interfere with business processes") and instead focusing on the benefit of that benefit ("managed services reduce the number of interruptions your team needs to deal with, improving productivity").
Each and every piece of marketing content you distribute should show your audience not only what your services can do, but precisely how their operations will benefit as a result.
There are multiple ways that you can (or more accurately, should) share this "value of the value"-based message with your audience. In fact, it should be the driving force in any initiatives or materials that you produce. Shaping your written content to focus on this angle should be a priority, whether it appears in a blog, case study, or social media post.
Let Us Help!
If you find yourself facing these or any other marketing challenges come to us and let our team of marketing experts help you overcome them!