JoomConnect Blog
JoomConnect is the Marketing Agency for MSPs. We strive to help IT companies get more leads and grow. We rock at web design, content marketing, campaigns, SEO, marketing automation, and full marketing fulfillment.
MSPs can Understand Their Traffic Better With Behavior Flow and More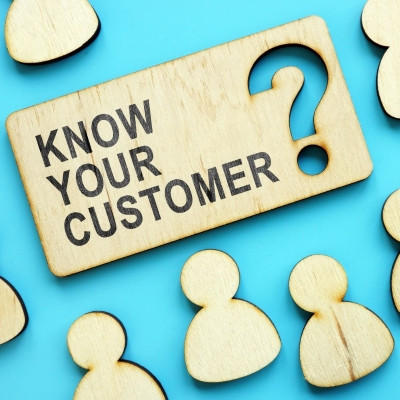 Are you using your Google Analytics to its full potential for your digital marketing campaign? It's time to use your analytics to do more than see how many people clicked on your website. Here are three ways to gain more insight from your Google Analytics account.
Making the most of your digital marketing requires collecting and analyzing the data your website receives over time. Your Google data collection tools, Analytics and Search Console, provide a wealth of information regarding how potential leads interact with your website. While many MSPs use these tools in their most basic function, numerous features are hidden just beneath the surface. Here are three types of data your MSP should be tracking and how they can benefit your digital marketing campaigns.
1. Behavior Flow
Where to find it: Log into Google Analytics and go to Behavior > Behavior Flow
Why Behavior Flow Is Important:
Behavior flow allows you to visualize how the bulk of your visitors travel through your website. This provides you with insight into which pages perform the best and which may need improvement. By following your visitors, you can learn which content is attractive to visitors and how they navigate your site in search of follow-up pieces of content.
The information from behavior flow is valuable because it gives you the opportunity to meet potential leads where they are or, more importantly, where you know they are going to be. If you know the path visitors take, such as going from your homepage to your blogs on ransomware, you can add CTAs (Calls To Action) or forms along their way. This can help influence their behavior, by pointing them in the direction you wish them to go, including contacting you.
For example, when we examine behavior flow on our site JoomConnect, we see that the majority of visitors to our home page go to our Ultimate MSP Website page and our marketing pages. This information provides insight into which type of content to create, such as how to market their MSPs, and is a great tool for developing qualified leads.
2. User Explorer
Where to find it: Log into Google Analytics and navigate to Audience > User Explorer
Why User Explorer Is Important:
Just as Behavior Flow tracks bulk interactions, User Explorer allows you to track how individual users navigate your website. While there is no personal identifying information available; Google uses Client ID to represent individual users, which you can measure.
While there are commercial products that allow you to follow visitors as they navigate your site, your Google Analytics account provides similar functionality for free. User Explorer allows you to get a full accounting of how each visitor has navigated through your website. Moreover, you can get much finer detail by filtering by time, date, and the order of pages they navigated, amongst other metrics.
For example, if you were to look at the average session duration, you can sort visitors by who stayed on your site the longest and determine what pages, areas of concern, and topics they had in common. This information allows you to develop a marketing plan to leverage these topics and create marketing materials. These materials, including email, direct mail, and social media, are more likely to attract an audience because you are providing topics they are interested in learning more about.
Traffic Sources
Where to find it: Log into Google Analytics and go to Acquisition > All Traffic > Channels
Why Traffic Sources Are Important:
Understanding where your traffic comes from is essential to understanding which type of audience your website is attracting and what topics or services they are interested in. For example, if the majority of traffic is organic, that is a good indicator that your SEO is driving traffic to your website. This is important because if you know that people searching for managed IT services and solutions are finding your site, it makes sense to create content using those keywords and topics to provide them with the answers they are looking for. This in turn will increase your visibility and page rank, which increases your opportunities to convert.
Conversely, if the majority of your traffic is direct, then your brand is driving traffic due to your name recognition, and your marketing strategy will need to reflect this. Direct traffic could also be due to printed materials or advertisements that aren't electronic, like billboards and traditional ads.
This is also the case if your traffic comes from social media or referrals. Each source requires a different marketing strategy to take advantage of them.
Knowing where your traffic isn't coming from, is as important as knowing where it comes from. Doing so allows you to develop a plan to shore up your marketing and messaging weak spots. This allows you to create marketing campaigns to focus on underserved areas of interest, which can reach potential customers who may not be seeing your services at the places where they receive their information.
Are You Using All the Tools in Your Toolbox?
While many MSPs focus on the flashy stuff, more often than not, the real work operates behind the scenes. Practices such as technical and on-page SEO give your website the foundation it needs to ensure Google sees your site. Additionally, understanding how users interact with your website can give you the insight necessary to create content that generates interest by answering questions they are searching for.
If you're not sure how to leverage your tools, we can help you better understand and use the tools you have. Call 888-546-4384 today to learn more about MSP marketing and how to get ahead of your competition.