JoomConnect Blog
JoomConnect is the Marketing Agency for MSPs. We strive to help IT companies get more leads and grow. We rock at web design, content marketing, campaigns, SEO, marketing automation, and full marketing fulfillment.
LinkedIn 101 - Setting Up Your LinkedIn Page [Social Media 101]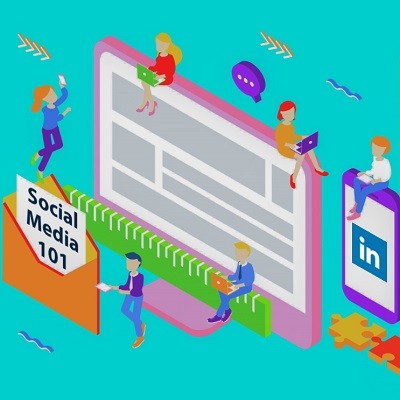 LinkedIn is a social media platform used by business professionals. As such, you need to make sure that your business' presence on here best represents your company and brand.
This blog will discuss how to best set up brand your company's LinkedIn Business Page.
Getting Set Up
LinkedIn has a much higher standard that you must adhere to if you want to create a LinkedIn Business Page. If you want to create a page, you must meet the following requirements:
You need a personal LinkedIn account with your first and last name that is at least seven days old
Your profile strength must be at minimum "Intermediate"
You need several connections on your profile
In the Experience section of your profile, you need to be a current employee of the company that you're trying to create the page for
You need to add your company email address to your profile and confirm it.
Your company's email domain must be unique to your company (e.g., a "gmail.com" email or similar email will not work). This domain that you use cannot be used to create more than one company page.
Once you meet all of these requirements, you can create your company page by selecting the dropdown menu in the top right of the LinkedIn toolbar and selecting "Create a Company Page".
About Your Company
When setting up your company's LinkedIn Page, you'll need to provide LinkedIn with the following information:
Page Identity: Enter your company's name, what you want your LinkedIn public URL to be, and add a link to your website.
Company Details: Select your Industry, Company Size, and Company Type from the dropdown.
Profile Details: Upload your profile picture and add your company's tagline (120 characters or less).
Once this information is added, you can add additional information about your company. This includes:
Your page's Overview, which is essentially your 'About Us' section (200-1500 characters)
Specialties (256 characters max)
Location information (Headquarters City/State and your actual address)
The year that you were founded
You can also add additional pages to your LinkedIn, including a Showcase page and a Career Page.
Images
Keep the following in mind when it comes to your LinkedIn graphics:
Profile Picture: Your business' profile picture should be at minimum 300 x 300px, and have a 1:1 aspect ratio. It should be less than 4MB. We recommend using your logo to make it easy for people to find you.
Hero Image Banner: This image is on your Careers tab or on your Showcase page if you use those. The recommended image proportions are 1128 x 376px, and it must be under 2MB.
Cover Image: The company cover image for LinkedIn is much more complex compared to other social media platform's cover image because it displays very differently, and the way it displays is constantly changing. We've even found while working with different clients that it can vary between company pages! LinkedIn currently recommends using the dimensions of 1536 x 768px, but the mobile app no longer displays a taller image like it used to. Use the mockup below to make sure that you are not obscuring any important parts of your cover image. Note that this mockup is only a loose approximation, and does not have the exact specs for everything due to how frequently things change. We recommend using little to no text to be safe, and testing the display of your cover image on multiple devices.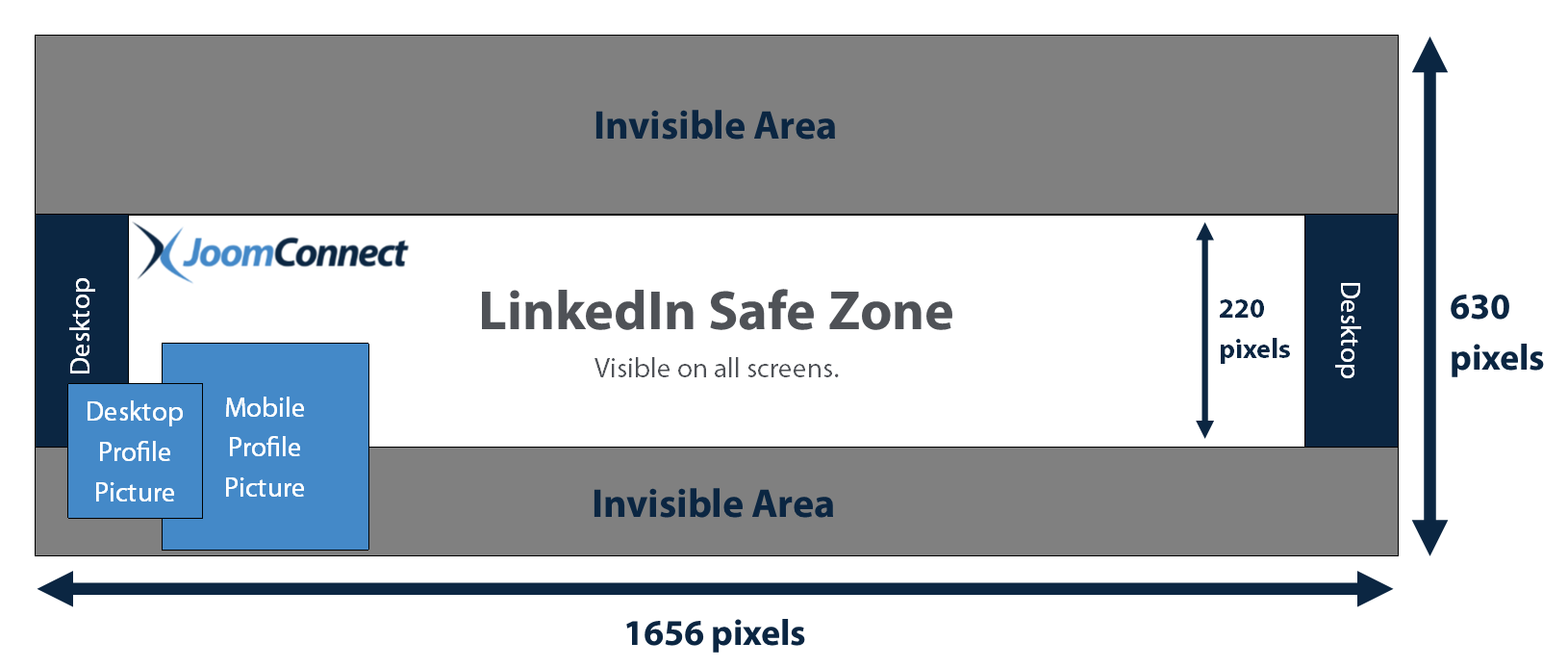 Additional Tips to Improve Your LinkedIn Business Page
Outside of branding your page with the above, you can do more to make sure that your LinkedIn marketing is effective.
Additional Pages: As already mentioned, you can add additional pages to your LinkedIn page including a Showcase Page and a Careers Page. You can also see a Jobs tab if you are using that feature but have not created a Careers Page.
Maintain an Active Account: We recommend posting on your LinkedIn Business Page at least once per day.
Campaigns: You can run Sponsored Content on LinkedIn to promote your LinkedIn posts, Sponsored InMail, Text Ads, and Dynamic Ads to promote your business' service offerings, promotions, or available job openings.
Monitor Engagement: Make sure you are monitoring your page to see any engagement on your posts, messages, or job-related inquiries.
Need Help Getting Set Up?
Check out the other parts of our Social Media Setup Guide to learn how to set up and brand your other social media channels, and keep up with other LinkedIn how-to blogs by following our LinkedIn 101 blogs.
We can also help get you started on your way towards a stellar LinkedIn presence! Through the Ultimate Social Media Rig, we will take care of setting up your accounts on all of the social media platforms that you need to be on and can create the images that you'll need, including that overcomplicated LinkedIn cover image. We make sure to work and test your cover image across every device so that what should be visible is! Contact us to find out more.
Comments
No comments made yet. Be the first to submit a comment