JoomConnect Blog
JoomConnect is the Marketing Agency for MSPs. We strive to help IT companies get more leads and grow. We rock at web design, content marketing, campaigns, SEO, marketing automation, and full marketing fulfillment.
Leverage YouTube as a Killer B2B Marketing Tool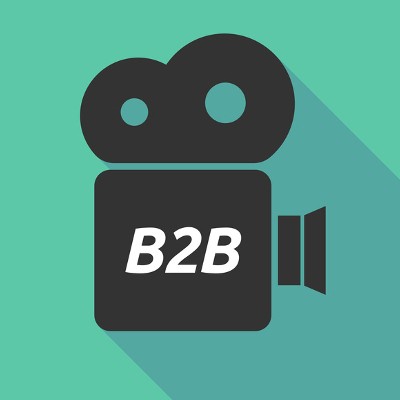 It's no secret that we're fans of video marketing for business-to-business communications -- we've discussed the positive benefits quite often. However, we've yet to talk about how to best use the de facto platform for video content in your strategy. YouTube has considerable utility where marketing is concerned, especially when leveraged to its full potential.
Today, we'll discuss some of the ways that you can take advantage of YouTube for your video marketing needs.
Using YouTube as a Marketing Tool
Sharing your video content on YouTube is made much more effective when certain practices have been seen to.
SEO Considerations
Incorporating basic search engine optimization is key if you want to carve out your share of the one-third of all time that is spent online taken up by users watching videos.
First of all, your video titles need to be clear and concise, using less than 60 characters to entice your audience into pressing play. To accomplish this, it helps to utilize keywords in your title, especially at the front part of it. Furthermore, your keywords should also appear in your video description as well. When populating your description, it is important to remember that the description will default to only displaying the first 100 characters until it is clicked.
Taking this into consideration, it is better to include a call-to-action in the beginning of a video's description, with links and other content shared afterwards. You should also incorporate keywords into your tags, mixing short and long-tail to ensure ideal SEO coverage.
Closed Captions
It is also important to remember that all your video really is, is another format to spread a message. Whether that message is a useful best practice, a little-known tip, or a company culture piece, your video is just a delivery system.
This only makes it more important to make sure that your message is being communicated whether or not the volume is turned up. Utilizing closed captions helps to accomplish this goal as well. The automatic captions are a great tool, which you can manually correct if necessary.
To review your captions, you need to first access your account by clicking into your profile options at the top-right of the screen. Once you've opened that menu, click into Creator Studio, then Video Manager and finally Videos. You will see your videos, with an Edit button and drop-down menu next to each. In the drop-down, select Subtitles and CC. You may then see Language (Automatic) to the right of the video.
If you need to edit your captions, YouTube's Video Manager allows you to do that as well. By clicking on the track that needs editing, you can then click on the line that needs changing and edit it accordingly. If the timing is off, you can use the up and down arrow keys to change the timing of the caption, and change its duration with left and right.
Of course, don't forget to save your changes once you're done.
Verifying Your Account
While YouTube says that verified accounts don't provide any additional features, they also say that a verified account enables you to customize the thumbnail that displays on your videos. This means that in the YouTube Studio application (previously known as Youtube Creator Studio), you can edit and upload a custom thumbnail for your video.
Once in YouTube Studio, click Videos and select the video you're editing the thumbnail image for. Click the edit icon, which looks like a pencil, and then click Edit thumbnail.
You can then either upload an image to use, or pick from one of three automatically generated thumbnails. Again, don't forget to save your choice.
Verifying your YouTube account also has the added benefit of allowing videos more than 15 minutes long to be uploaded, allowing you to share long-form content easily.
Producing Quality Content
Of course, in order for your video content to gain any traction, it needs to be a video that your desired audience will watch. It needs to speak their language, while discussing something that they care about.
To accomplish this, establish ideal customer profiles and identify what that customer will be focused on. Once this has been accomplished, create your video around that focus. This can help you to create an optimally impactful video, as you will be able to shape your scripts to the needs of your audience, in a format that best communicates your message to them.
Just be sure that your videos aren't overstuffed with information, especially as far as the features your offering has are concerned. Simplicity will make your video more easily remembered, and more often than not, your audience will care more what your offering will do for them than how it does it.
Other Things to Keep in Mind
Finally, there are a few additional considerations you should make to optimize the efficacy of your video marketing, especially as a part of your overall marketing strategy.
Consistency
One of your website visitors that navigates to your YouTube page should know immediately that they are in the right place, as your branding should match between the two sites. Using your logo and a distinctive image as your profile image and cover will allow your audience to associate that YouTube account with your business as well.
Of course, it isn't enough for your appearance to be consistent. You also have to act consistently by creating and posting video content on a predictable schedule. That way, your audience will have their confidence and trust in you grow, knowing that you are reliable enough to stick to a schedule while posting content.
Variety
Your video content is your opportunity to branch out a little and explore different formats and types of videos. By utilizing a healthy mix of videos, you can create an engaging variety of content. Try experimenting with outreach and company culture videos in addition to informative ones, and test out different methods of presenting the information.
Call-to-Action
Of course, the best marketing materials are those that urge your audience to continue to interact with your content, building up more impressions. A call-to-action, or CTA, can help push your audience to the next step. Just make sure that the action you're calling them to do makes sense, which means it should be somehow related to the video content they just viewed.
You generally want your audience to subscribe to your video content, and urging them to comment opens up the possibility of creating a dialogue.
Now that you know how to leverage YouTube as a marketing tool, do you suddenly find yourself in need of more video content? We can help, whether you're looking for animations, talking head videos, or other video styles. Reach out to us to find out what we can do for you.