JoomConnect Blog
JoomConnect is the Marketing Agency for MSPs. We strive to help IT companies get more leads and grow. We rock at web design, content marketing, campaigns, SEO, marketing automation, and full marketing fulfillment.
JoomConnect Announces WordPress MSP Websites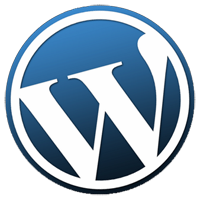 WordPress version of JoomConnect's popular Joomla-based Ultimate MSP Website is on the roadmap.
Oneonta, NY - March 30, 2012- JoomConnect, provider of marketing integration and web marketing services for the IT industry, has announced a WordPress-based version of their popular Ultimate MSP Website service. The upstate New York IT and web development firm has utilized the Joomla! Content Management System for their core MSP marketing products and services and doesn't plan on moving away from the open source CMS, but plans on taking advantage of WordPress's popularity with other web development firms.
President Christopher Lynk says, "We love Joomla's flexibility and ease-of-use, but many clients have already heard of WordPress and ask us about it. For clients who already use and love WordPress, this will be a good opportunity to roll out a new site to market their business without changing platforms."
JoomConnect's offering hasn't always been exclusively for Joomla-based websites; with the November 2011 release of JoomConnect Anywhere, any MSP could take advantage of JoomConnect's ConnectWise integration, MSP blogging service, brochure kit, and newsletter services regardless of the CMS their website was powered by.
The WordPress MSP Website on the front end will mirror the existing Joomla-based service, but will house the WordPress backend as opposed to the Joomla backend. "We give our clients full control over their website, and provide documentation and free weekly training webinars clients can join and even bring their questions to, "says Lynk, "We will soon be able to give them an option as to what CMS they use."
The Joomla version of the Ultimate MSP Website is available for MSPs now. For more information, visit www.joomconnect.com and stay tuned for a near-future announcement about the WordPress version.

About Directive & JoomConnect
Directive is a Managed Service Provider & Web Development Company based in Oneonta, NY. Services include Proactively Managed IT Support, Cloud Computing, VOIP, Hosting, Graphic Design, Web Development, Marketing Integration & Social Media. Directive is also the author of JoomConnect. JoomConnect extends ConnectWise to your website by synchronizing users, automating website marketing efforts and Integrating MSP client portals, providing a single login for your clients on your website. You can find Directive on the web at http://www.directive.com |http://www.joomconnect.com or by calling 607-433-2200.