JoomConnect Blog
JoomConnect is the Marketing Agency for MSPs. We strive to help IT companies get more leads and grow. We rock at web design, content marketing, campaigns, SEO, marketing automation, and full marketing fulfillment.
How to Direct Traffic from Your Marketing to Your Website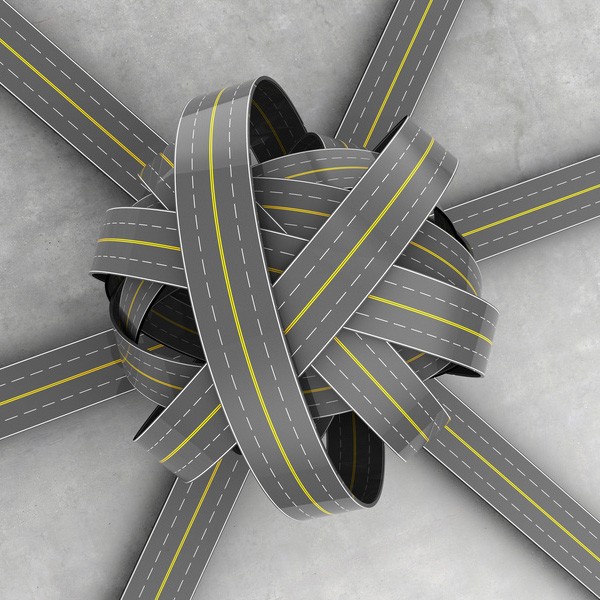 The ultimate goal of your marketing is to get prospects to your website. Your website is where you provide information about your company as a whole and the services that you provide. Through your website, prospects can contact you if they are interested in signing up for one or more of your service offerings.
To get them to your website, you often have to direct them from your marketing materials - not every prospect is going to learn that you exist through a Google search.
Digital Marketing
The nature of digital marketing makes it relatively easily for individuals to get to your website. All you have to do is to convince people to actually click that link to your website. With all of your digital marketing, you have to provide a convincing call-to-action that can entice them to do so.
For your social media, don't focus solely on hard-selling. Remember: social media is for building relationships. Instead, focus on highlighting educational content and using soft-sell tactics. You can link to blogs on your website, or briefly mention different pain points your target audience experiences and link to a service that solves those problems. Be sure to include an image with your post so it is not overlooked while a user is scrolling through their feed. Also, consider boosting your posts or running a campaign so you can reach individuals not following your page.
For your emails, it's best to hyperlink text rather than just throwing a URL into your email body. This looks more professional to the recipient, and they will be more likely to click your link. The general appearance of your email - including the design and the text itself - should be professional and not be reflective of spam content. It helps to create a professional email template and have a catchy subject line. And, for eNewsletters in particular, link multiple aspects in the body to the appropriate location on your website. For example, we provide a link to each blog in our eNewsletter on the blog title, blog image, and the call-to-action that encourages the reader to continue reading that blog.
Physical Marketing
It can be a little bit more difficult to convince recipients of your physical marketing pieces to go to your website. They can't just click on a link like they can with your digital marketing - they have to put in a bit of effort to get there. You can make it a bit easier for them by including QR codes and shortened URLs, but even those depend on a bit of effort on their end. Don't give up hope - it can be done if you do things right.
You have to make sure that the information that you provide in your physical marketing materials makes it worth it for that individual to visit your website. Your copy should be informative and easily digestible, whether it is a letter, brochure, postcard, or printed newsletter. It should be professionally designed, attractive, and branded to your company colors and logo. This will instill better brand recall so that if they're ready for a managed service provider a couple of months after receiving your direct mail piece, they're more likely to remember you.
And again, a good call-to-action is key in all of this. If they don't know why they should be visiting the link that you provide or what is in it for them if they do, they probably won't bother.
Be sure to include other contact methods as well on your physical marketing pieces. While your website is your central marketing hub, that doesn't mean that every person plans to visit your website after receiving that marketing material. They may have visited your website in the past, and that marketing material they just received in the mail might have been what they needed to convince them that your company is worth doing business with. Or, your marketing material might have hit a major technology-related pain point that their company suffers from so well that they're immediately ready to sign a contract with you. Don't force them to have to search for how to contact you. They might stumble across your competition in this process, leading to you losing a potential customer.
Converting Your Website Visitors to Paying Customers
Once you successfully direct prospects to your website, you want to provide a positive experience for them that makes them want to start doing business with you. This means that your website should be attractive, organized in a logical way so it is easy to navigate, load quickly, and be mobile-friendly as to not deter mobile website visitors. But, there's a bit more that you can do to further convince visitors that you're worth it.
First, make sure that you're directing them to the right page in the first place. If you're talking about a particular service, direct individuals to the service page that discusses that service in more detail. Include a form on that page so that individual doesn't have to spend the time to navigate to your contact page. You can link to other pages as well: a testimonial page, about us page, different blog articles, your contact page, depending on what is most relevant to your marketing piece. Make sure you mix things up - don't just link to your homepage or contact page every time. You can even use landing pages if your focus is to achieve a specific marketing goal.
You can achieve further success through the links that you use, whether those links are in your marketing or on your website itself. Links on your marketing are more likely to be visited if they are recognizable. Consider utilizing landing pages with simple URLs in your marketing or using a custom URL shortener branded to your company. And, to make navigation easier once they are on your website, utilize internal links that allow them to move between pages on your website in a logical manner.
Finally, don't forget to focus some of your budget on remarketing efforts. Not everyone who visits your website will be immediately ready to buy. By reminding them that you are ready to handle all of their technology-related needs through ads that follow them around on the web, you can extend your brand recognition through a second impression.
If you are struggling to direct traffic to your website, we can help you. We can help make sure that all of the digital and physical marketing that you do is doing what it should be to get prospects to your website. And, once you get them there, we'll make sure that they like what they see. Contact us today to learn more.