JoomConnect Blog
JoomConnect is the Marketing Agency for MSPs. We strive to help IT companies get more leads and grow. We rock at web design, content marketing, campaigns, SEO, marketing automation, and full marketing fulfillment.
How To Best Use Facebook for B2B Marketing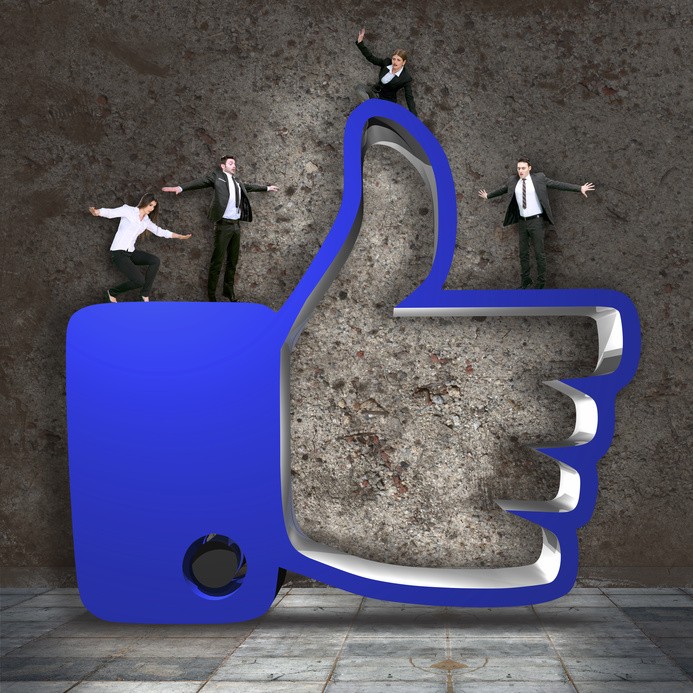 If you're attempting some marketing for a business-to-business operation, social media can provide an excellent outlet for your efforts. Facebook is certainly no exception to this rule. In today's blog, let's review why Facebook is one channel that no business should pass up for their marketing.
For starters, let's see what kind of audiences we're dealing with on social media.
Reach and Engagement
Of all the social media channels, Facebook is the one that is used the most--and by a considerable margin. With over 2 billion monthly active users, it far outpaces Twitter and LinkedIn combined--these platforms have 517 million and 106 million monthly active users, respectively.
Perhaps an even more convincing argument in favor of Facebook's value is the fact that it is responsible for a full 90% of shares on social media, compared to Twitter's 6%, and LinkedIn's 2.5%.
Don't get us wrong, all three of these social media outlets are valuable to a B2B marketing strategy. LinkedIn is especially useful when you're trying to direct specifically targeted efforts toward users that fit predetermined parameters. However, if you're looking for a wider audience range, Facebook is the clear choice.
After all, more users means that there are more eyes to potentially view your content, and ultimately more eyes to absorb impressions.
The one pseudo-drawback to using Facebook is the fact that your audience will be less specific, in part due to the wider range from which your audience is drawn--although this drawback can be mitigated. By simply focusing your efforts on building awareness of your brand instead of trying a more direct lead building strategy, you can create the kind of content that increases website conversions.
Targeting Abilities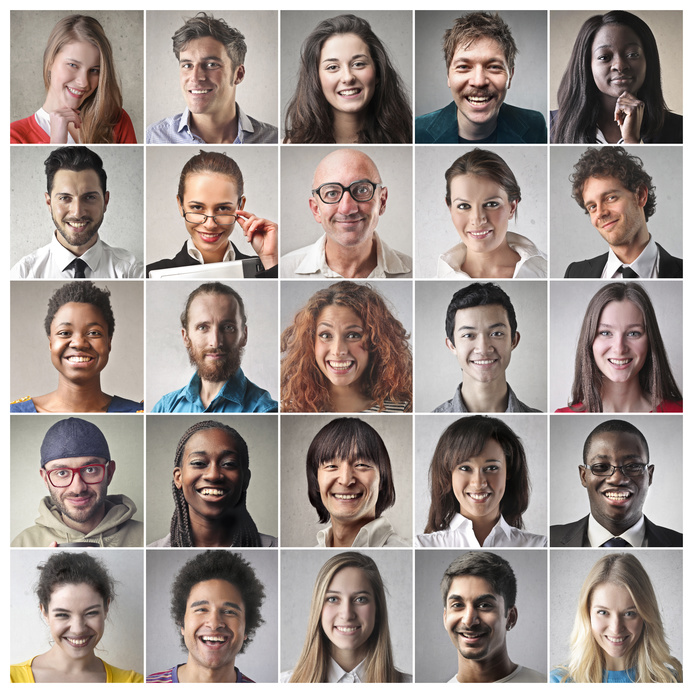 Facebook also offers you a few options when it comes to targeting your audience, in the form of Lookalike Audiences and Custom Audiences.
A Custom Audience essentially allows you to pull contacts from an existing list and find them on Facebook. This list can be a simple list of your existing customers, a list of people who have engaged with you before, either on Facebook or your website or even through a mobile device. Each advertiser account can make a total of 500 Custom Audiences to use as a means to target your audience as they browse Facebook, based on their demographics.
Once you have a Custom Audience put together, you can use it to generate a Lookalike Audience. This takes the information that best represents how your audience is made up and selects other Facebook users with similar attributes to see your ads. Of course, there are a few best practices to creating the most effective Lookalike Audiences as you advertise on Facebook.
Lookalike Guidelines
The first thing you'll want to do is segment your customer list by demographics and by industry. Lookalike Audiences that come from lists of between 2,000 and 5,000 users are most effective. Once you have your list, upload it to Facebook and generate your audience. It is best to aim for an audience that is about 5% similar to the one on your list. Once you've done so, build up your ad set and direct them to certain industries that are present on your list, or by the job titles held by the people that populate your list. See our walkthrough to Lookalike Audiences here!
Using Proven Marketing Tools to Optimize Your Ads
Video Content
Generating impressions is a key factor in generating awareness, and so it only makes sense to use one of the most powerful impression generators in the marketer's tool kit: .
When you post a video on Facebook, the social network tracks how long that video is viewed by different demographics to build an audience list. This helps to ensure that those who are most likely to get the most out of your video are the ones most likely to see it, especially when you incorporate your audience list into your ad campaign.
Of course, you can also use the capabilities of Facebook Live to directly interact with your audience as well, answering questions and establishing yourself as a thought leader all at once.
Organic Content
While paying to boost your marketing content can be effective, organic content--content that naturally draws in an audience's attention--can have some beneficial bonuses of its own. First of all, organic content can help you build your audience's trust in you, which thereby encourages them to start a conversation with you.
Humanizing Content
When engaging in marketing on Facebook, it is good to remember that there is a reason that Facebook is classified as a social network. As a result, it is often an effective strategy to share content that humanizes a company, rather than making it seem like a monolith. A glimpse at the company's culture can be endearing to your audience and help to boost engagement and further build up your audience's trust.
Using Facebook to Manage Customer Satisfaction
Because Facebook is as social as it is, your company can interact with your satisfied customers and clients, accepting feedbackand communicating backand forth.This is an excellent way to collect social proof and other key insights directly from your audience. Even a somewhat negative bit of feedback can help your marketing. By attending to the issue of the commenter, you can prove that you are concerned with the experience of your audience member.
Facebook's Other Features

There are also other tools that Facebook provides that can prove invaluable to a B2B marketing strategy. First of all, users can join groups and 'like' pages that fit their interests and allow you to reach out to them as a whole and share content. This is why you should always encourage your prospects to like your business' Facebook page.

Events - There is also the ability to schedule and share events with your audience, giving you the chance to rub elbows with prospects and get in some facetime with them. If a truly live event isn't in the cards, Facebook Live offers you the next best thing via a casual webcast.

Jobs - Finally, you can even use Facebook to collect job applications to take in more talent, which is a nice external benefit to marketing on the social network.
In conclusion, Facebook is a great marketing tool that can provide you with some great assets, were you to leverage it. For more assistance with leveraging Facebook, and about how your social media ties in to your marketing strategy, reach out to our marketing team.In the meantime, make sure you also check out our guide to marketing on Facebook, and how to leverage its algorithm to benefit your marketing!