JoomConnect Blog
JoomConnect is the Marketing Agency for MSPs. We strive to help IT companies get more leads and grow. We rock at web design, content marketing, campaigns, SEO, marketing automation, and full marketing fulfillment.
How to Avoid Information Overload When Marketing Your Services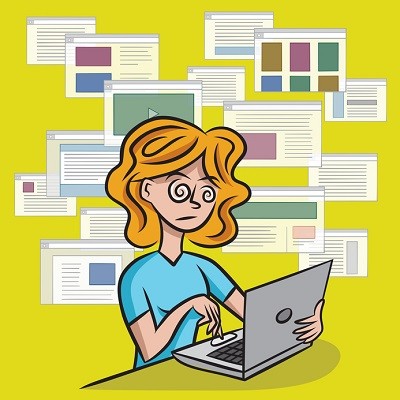 Most MSPs, probably your company included, offer a LOT of different service offerings that you sell. If you want to start selling more of these services, you have to promote them through your marketing.
What is the best way to run a campaign centered around increasing sales for services that you offer? What general campaign setup will give you the greatest return on investment?
To paint you a picture, we're going to go through your three options:
Option 1
You could do a blanket promotion that attempts to summarize everything that you do in one campaign - managed services, cloud services, IT security, software solutions, cabling, business communication, and data services. These are just the categories of the services that you offer, though. You likely offer multiple different services in each of these categories. In the category of IT security alone, you would need to encompass service offerings that may include:
Network security
Unified threat management
Content filtering
Email encryption
Spam & virus email protection
Access control solutions
Security cameras
By attempting to do a promotion like this, you're likely providing too little information about each individual service that you offer. You couldn't fit all of this information on a landing page. You would have to direct the recipient of your marketing materials to your homepage and hope that they take the time to explore your website thoroughly.
Unfortunately, an interested prospect more than likely isn't going to take the time to visit each and every one of your service pages if they get so far as to make it to your homepage; this would take too much effort on their part. And, if you do try to present all of this information in your marketing materials themselves, you're going to overwhelm your target with too much information.
At the end of the day, you're not going to get a huge return on investment from a campaign like this - you likely won't get one at all.
Option 2
To narrow things down further, you could do a promotion that encompasses an entire category of your service offerings.
Let's imagine you want to promote your services that fall under IT Security that we mentioned in the bulleted list previously. That's SEVEN different services that you are promoting in one campaign, and they do vary quite a bit from one service to another.
Again, to give each of these items the attention it deserves, in most cases it wouldn't be logical to try and promote all of these within the scope of a single campaign. You would either be giving too little information about each individual service, or - if you were giving each service the attention it deserves - you would still be presenting your target with too much information.
You could possibly make this method work if you use one of the following methods:
Pick a more narrow category: Categorical campaigns can be successful if you pick a more narrow category, or if you don't have too many service offerings that encompass that category. So, you could instead only focus on Email IT Security. Or, if you only offer three services within the category of IT Security (for example: network security services, content filtering services, and spam & virus email protection services), you might be able to make a blanketed IT Security campaign work.
Focus on a specific niche: You could choose to frame a campaign around your IT Security services if you pick a specific niche and only include IT Security-related things that are relevant to that specific niche. So, for example, if you wanted to target the Healthcare Industry, you could run a campaign centered around showing why your many IT Security-related solutions can help keep them compliant with HIPAA and HITECH standards.
A campaign set up in this sort of way may give you a decent return on investment if you do it right. But, there's a better, much more simple way.
Option 3
When a campaign is focused on a single service offering, you can give the recipients of your marketing materials more information about the particular service that you are promoting. A message framed around a single subject like this will be much stronger and laser focused, giving you the chance to better showcase why it would be worth it for them to get that service from you. So, for example, if you wanted to promote your network security service, you could:
It may be tempting to shy away from this: to successfully promote all of your services over a period of time in this way, you would have to create a campaign for every service that you do and create multiple pieces for each of those campaigns. That's a lot of work. But, doing it in this way is the best way to avoid information overload. And remember, once you create these campaign pieces, you can use them again to promote your campaign in the future and just make minor adjustments to them as needed.
If you don't have time to do this yourself, that's okay! Our Monthly Service Highlight Service can do the work for you. With this service, we will provide you with a newsletter article detailing your chosen service and its benefits (also posted on your website), two social media posts to draw your followers to your service page, and either a postcard or email - depending on your preference. Contact us today to learn more and get started.
Comments
No comments made yet. Be the first to submit a comment
By accepting you will be accessing a service provided by a third-party external to https://www.joomconnect.com/