JoomConnect Blog
JoomConnect is the Marketing Agency for MSPs. We strive to help IT companies get more leads and grow. We rock at web design, content marketing, campaigns, SEO, marketing automation, and full marketing fulfillment.
How Marketing Automation Can Make Following Up on Leads Easy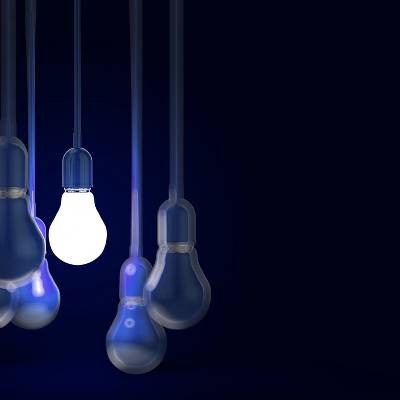 While the exact amount may vary, there's one thing that is always true: Generating and converting leads to sales takes time and effort. Much to the chagrin of sales managers and businesses owners, the majority of leads are not properly followed up on, if they're followed up on at all. Approximately 20% of all leads are abandoned after the second follow-up attempt. Converting a lead into a sale requires nurturing - and nurturing takes time. But, there are ways that you can improve your follow up procedure without bogging down your sales team with additional work.
Here's a few suggestions to improve your MSPs lead conversion process:
Use Marketing Automation

When it comes to sales, response time is a huge factor in lead conversion rates. More often than not, a IT decision maker goes with the first company to respond, especially if they're contacting you after they have a technology issue that's interrupting daily operations. In fact, a lead that is followed up within five minutes makes the lead nine times more likely to convert into a sale.
Suggestion: There are a few ways to make sure that a lead or opportunity is followed up on that doesn't require additional pressure to your sales team. Marketing automation, is a popular way to assist your team with following up on leads and opportunities. By using the JoomConnect platform, when a suspect submits a form via your website, an automated response can email the lead, to let them know that the next step your sales team will take in processing their opportunity. JoomConnect also gives you the option to add the lead to marketing groups, schedule activities for your sales team, attach an appropriate product or service and even attach an opportunity and marketing campaign. To boost the amount of touches prospects receive from your MSP, you can ask them if they will consent to join mailing lists or even automatically add the contact to multiple marketing groups or apply a track to automate some of the touch steps.
Be Prepared for the Response
Whether it's a telephone call from a pay-per-click campaign or a form submission, leads must be responded to appropriately and in a timely manner. While emails and forms submissions will generally reach their intended target. Many companies who are using paid campaigns to generate leads will provide the user with a telephone number. If you are having calls from a web campaign routed to an operator or administrative assistant or anyone who may not have time for a sales call, it's important they're prepared to handle the incoming lead.
Suggestion: JoomConnect's Quick Capture add-on is a great tool for a gatekeeper to quickly and accurately enter a callers information, create activities for the correct team member to follow-up, add a source to the lead, schedule a demo time, and more. By setting up a Quick Capture form for your paid campaign, only personal information needs to be collected from the caller and submitted via Quick Capture. The rest can be automated to ensure the lead is handled correctly.
Educational Material Offering
Here's a statistic that is critical when it comes to nurturing leads and converting them into sales: 95% of buyers chose a solution provider that "provided them with ample content to help navigate through each stage of the buying process." (DemandGen Report) A good marketing strategy will have several different types of informative collateral, including case studies, testimonials, white papers, and blog articles. In addition to demonstrating your abilities and experience, the collateral that the prospect engages with gives your team an idea of what they're interested in.
Suggestion: When a customer successfully submits a form, they are generally routed toward a success page. This page is a simple message letting them know that the information was received by the system and that they'll be contacted by a representative of your business. This page can be used to offer your users educational marketing collateral, links to blogs, and social media icons to help nurture your lead and showing the lead that you're the right business to meet their needs. By using JoomConnect's Quick Analytics addon, you can track the prospect as they navigate around your site. The activity is recorded and reported in a closed historical activity for your sales team.
One of the important themes when it comes to follow-up is marketing automation. Many marketers are surprised by the amount of time that is saved by automating parts of their sales and marketing procedures. Are you interested in learning how JoomConnect's automation platform and add-ons can help your MSP? Let us know.
Comments
No comments made yet. Be the first to submit a comment