JoomConnect Blog
JoomConnect is the Marketing Agency for MSPs. We strive to help IT companies get more leads and grow. We rock at web design, content marketing, campaigns, SEO, marketing automation, and full marketing fulfillment.
Give Your Contacts a Free Sample with a Quality Deliverable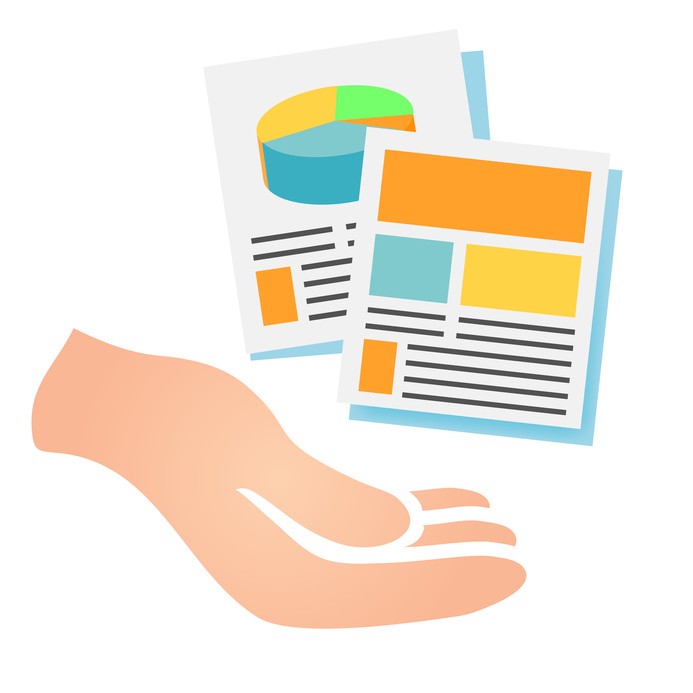 Deliverables can be remarkably effective tools to leave a favorable impression on your prospective and existing clients. Essentially subscribing to the 'free sample' methodology found in many retail channels, deliverables allow your potential customers access to a brief taste of the resources you offer.
Maybe I'll Try Just One...
Be honest with yourself - when was the last time you walked past a free sample station at a store and didn't at least peek at what was being offered? Deliverables largely function as the cocktail napkins or little plastic cups that draw in a contact for a small taste of your services. This allows your potential customers to see precisely the expertise, knowledge, and thought process that will go into designing and maintaining their solutions - and what's more, rather than having to convince random shoppers to try a product they likely had no intention to buy, as an MSP, the prospects that discover your deliverables do so precisely because they are seeking out that very service.
Also like the sample stations at your favorite store, deliverables can almost serve as an automatic filter when it comes to your potential clients. By distributing a deliverable that precisely explains the services you offer and problems that your solutions resolve, you are able to preemptively sort out the wheat from the chaff, client-wise, thereby preventing your time and resources from being expended on answering inquiries that only prove that the prospect in question doesn't fully understand the service you are offering.
Finally, to conclude this extended "free sample" simile, a deliverable can give a potential client, who is just barely on the fence over whether or not to pull the metaphorical trigger on a service, just the little push they need to make the decision to sign on to a service.
After all, a deliverable gives the prospect a tangible piece of proof that you have the know-how to provide a high-quality service - as well as a better idea of the service they are considering contracting you for.
So what is considered a deliverable?
On a wide scope, it's any informative and sales-driven material that a company offers, usually downloadable in exchange for the new prospect's contact information. A deliverable can often take the form of:
A case study: Case studies, or a comprehensive analysis of a real-world application of a topic, are often the default choice of deliverable offering. This is because they are usually more influential in generating prospect interest as not only an educational resource, but also provide evidence of your own experience as you solved a particular problem. In this way, they provide the recipient with a social proof that you can, in fact, deliver a similar service to them. However, case studies tend to be work-intensive to produce as compared to other forms of content and so the creating firm generally seeks to somehow get a return on their investment to produce it. What better ROI than the contact info of an interested prospect?
Whitepapers/eBooks: Whitepapers serve, first and foremost, as educational resources for your targets. They also serve as a way to allow you to build yourself up as an authority on the document's given subject. These documents can often be extremely handy for assistance in identifying possible pain points, procedures, and potential solutions to problems. Many of your clients would likely find quite a bit of use in a document allowing them some insight into an issue and into the preventative measures they could use to mitigate it.
Company merchandise: While perhaps not a deliverable in the same sense as the others on this list, items that are branded with your company logo and information are nevertheless a valuable addition that must be mentioned whenever deliverables are discussed. There are those who are few and far between who will not accept a free item, especially if it's one that they commonly use, like clothing or office supplies. By distributing branded commodities during events or opportunities that place you in highly targeted populations (like trade shows or other such events) you are turning the attendees into voluntary walking billboards for your brand, just for the price of production.

With numerous options in format for deliverables, as well as a veritable encyclopedia of topics that may be covered, along with the potential that the constantly evolving industry provides the list of possible discussions, your potential to create a deliverable is limited only by your writing skill and time constraints.
Of course, if time is that great of a concern, you can always outsource your deliverable production to another provider. Here at JoomConnect, we can help produce high-value deliverables for companies, like yours, to use. Reach out at http://jmct.io/letstalk for more information.