JoomConnect Blog
JoomConnect is the Marketing Agency for MSPs. We strive to help IT companies get more leads and grow. We rock at web design, content marketing, campaigns, SEO, marketing automation, and full marketing fulfillment.
Top 5 Elements of The Ideal MSP Website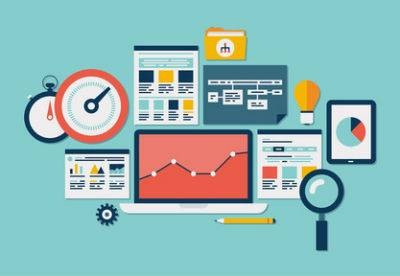 The inbound marketing equivalent to the phrase, "all roads lead to Rome" is the phrase "all roads lead to your website." Your website is a 24/7 marketing tool for your business. It can be used to capture leads, educate clients, communicate your vision and culture, and even build relationships between you and potential clients. On the other hand, a poor website presence will likely hinder your overall marketing efforts. It's in your best interest to be proud of your website.
The reality is that most of your potential leads are already looking for 'you' on the Internet. In the 21st Century, most of us "Google" what we want to know about products and information. You've probably done it yourself recently. For example, you can search "shoes near me" to find out about the best shoe store in your area, what brands it sells, and what time it's open. Similarly, many potential clients are looking for your service online. Make sure your website is top-notch quality, to drive traffic to your doorstep!
Here are five of the most important elements of an effective MSP website. While this is not an all-inclusive list of things to incorporate, these are great places to start. Including these elements on your website will help capture the attention of your visitors, and guide them toward converting into your clients.
Your Contact Information
Here's a strange fact: Nearly 60% of small business websites don't have their phone number on them. A website without your contact information is essentially useless. The entire purpose of your website is to drive business traffic back your sales personnel. Without contact information such as your company telephone number, your email address, or links to your organization's social media, people who end up on your website won't know who or how to contact to purchase your service. Your contact information should be easily spotted, whether it's on your homepage, or an easily accessible "Contact Us" page. Don't make the mistake of missing out on business just because your information isn't easily accessible.
Landing Pages for Marketing Initiatives
Your website should include landing pages that feature specific marketing campaigns, special offers, products, services, etc. An excellent landing page will include elements like videos, calls-to-action, customer testimonials, and bulleted lists of selling points. A well-crafted landing page may seem difficult to achieve, at first, but your effort will be well worth the return.
One landing page that every MSP should have asks current clients for referrals. To support this page, you can launch pay-per-click ads, newsletters, social media posts and more that point people back to your referral landing page. On the page, you offer your visitors clear and concise text about your referral program, along with an offer for a special gift in exchange for referred leads. You include a form for the information, a call to action to submit the form, clear and concise context, and a testimonial about a successful referral.
Call to Action

A call to action is a piece of text, a button, a picture, or another graphic on your website that is strategically placed to draw a potential customer to click and bring them where you want them to go. This is usually in exchange for the visitor's contact information. For example, a call to action can come in the form of a graphic on your website that reads "click here for a free gift!" When a visitor clicks that button, it brings them to a landing page that has a form they can fill out to receive the gift that your company has chosen to provide. You now have this person's contact information and you can add them into a marketing group to nurture in future campaigns. A call to action should always have simple text, be contrastly colored, and deliver what it promises to.
Social Media Integration
It's estimated that at least one in every seven people on the planet are regular users of social media. In business, we have to "fish where the fish are", and they are certainly on social media. If you don't have them already, you need to set up business accounts on social media outlets like Facebook, Twitter, Pinterest, Google+, and even Foursquare and Instagram. After you've got them set up and made sure that you are regularly posting and maintaining these networks, link them to your website, and your website to your social media accounts. For example, blog posts and website updates should be posted across your social media, and your social media sites should be easily spotted and accessible from your website.
Mobile Ready

Finally, make sure your website is smartphone and tablet-friendly. According to Google, 67% people say that a mobile-compatible website makes them more likely to buy a product or service. You can't afford to miss this business. If your website isn't currently mobile-friendly, we recommend that you switch to a design that is. Test yours out now to see.
An effective website should include all of these elements among many others. Your website is your link to the world of online and inbound marketing. Without it, your business will not live up to its full potential. JoomConnect offers all of these features with our Ultimate MSP Website rollouts. If you need help designing and implementing any of these website ingredients, we would love to assist you.
Comments
No comments made yet. Be the first to submit a comment
By accepting you will be accessing a service provided by a third-party external to https://www.joomconnect.com/