JoomConnect Blog
JoomConnect is the Marketing Agency for MSPs. We strive to help IT companies get more leads and grow. We rock at web design, content marketing, campaigns, SEO, marketing automation, and full marketing fulfillment.
Is Constant Contact the Best Choice for Your Marketing?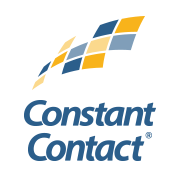 The influence that email can have on a marketing initiative is undeniable, especially when the business doing the marketing is considered small or medium-sized. However, with modern business being the way that it is, these companies will often need to use their email to send out messages en masse, which is greatly helped by the use of an email management system.
But which email managment system is the right one for your business? One of the most popular choices out there is Constant Contact. Here is everything you need to know about Constant Contact, so that you can decide if it's the perfect solution for your company's needs.
Price
After a free trial period of 60 days, Constant Contact allows you to reach out to 500 recipients for $20 each month, scaling up to 10,000 contacts for $90 each month for their basic services. If you want your email marketing strategy to have a few more advanced features and functions, Constant Contact also offers a premium "Email Plus Plan." The Plus Plan allows you to send emails with integrated surveys, forms, coupons, and otherwise get more use out of your solution for $45/month with 500 contacts, again scaling up until you hit $124/month for up to 10,000 contacts. Either plan enables you to send an unlimited number of emails throughout the month.
Constant Contact also offers some discounts. If you decide to prepay for the service, you could get 10% off your bill for paying for 6 months ahead of time, or 15% of for a year. Nonprofit organizations can get an additional 20 to 30% off their bill if they have been verified when they prepay. Depending on your circumstances, there's a chance that you could be eligible for some of their other deals as well--which could have significant benefits to your budget.
Deliverability
In order to live up to its name, Constant Contact needs to be able to maintain an exceptionally high deliverability rate. Fortunately for their marketing, they have achieved a deliverability rate of 97 or 98%, depending on where you find your information. This means that 97 to 98% of emails sent through Constant Contact actually make it to the intended recipient's mailbox, which is a pretty high amount when compared to other email management solutions and their deliverability metrics.
Compliance
These deliverability metrics have a lot to do with Constant Contact's adherence to pieces of legislation like CAN-SPAM and CASL. Pairing this with the Spam Check tool Constant Contact has integrated into their system allows them to maintain their impressive deliverability rates.
Integration and Automation
Constant Contact allows functionality with 276 applications and other pieces of software, allowing your marketing to be much better informed, easier to analyze, and generally more cohesive. While other email marketing solutions may be able to cooperate with many more of these external resources, Constant Contact has built-in capabilities that eliminate the need for many of these apps and pieces of software. However, the apps that Constant Contact can integrate with can assist you in list building activities, keeping your contact lists up-to-date and optimized.
Performance Testing
In order to optimize any marketing strategy, a little A/B testing will play a key role in adjusting your email campaign for maximum success. While many solutions offer some level of automation to your testing, Constant Contact requires the user to create and distribute each version of the email they are testing. While time-consuming, this does also offer you a greater level of control over your tests.
If Constant Contact sounds like the best solution for your particular needs, we can help you get it set up and ready to go for you. Give us a call at 888-546-4384 to get started.