JoomConnect Blog
JoomConnect is the Marketing Agency for MSPs. We strive to help IT companies get more leads and grow. We rock at web design, content marketing, campaigns, SEO, marketing automation, and full marketing fulfillment.
MSP Marketing: 4 Benefits of Webinar Content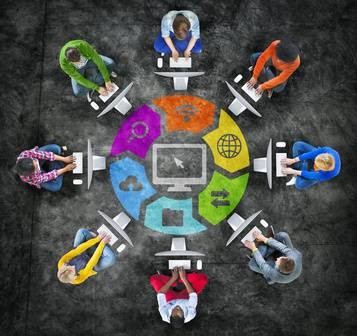 It's a shame that more businesses don't use webinars as a marketing tool. They are so effective that, in 2013, 62 percent of all marketing campaigns involved a webinar. Seemingly the perfect combination between video and content, webinars can help your business grow and reach a whole new audience.
Of course, webinars aren't for everyone. It takes a certain mindset to deliver a proper video service to your clients, and it takes some knowledge of technology as well. We can help you deliver quality webinar to your clients. Here are four reasons why webinars are such an effective marketing tool:
Involvement
Cost-Effectiveness
Real-time presenting
Lead-capturing
Get Your Audience Involved
Most of the time, someone won't be able to stop a recorded video and ask those in the video a question. With a webinar, the attendees are much more free to get involved with the presentation. They can ask questions, interact with the content, and feel connected to your business. Conversations can happen, and that is one of the best ways to learn - by actually talking about it and asking questions. This is the big reason why webinars are memorable and an effective marketing choice.
Webinars are Cheaper and More Cost-Effective

When it comes to giving a presentation, there are many ways to do it. You can schedule a live event, but that could be costly to both parties involved. You could broadcast it on television, but again, it's costly. Instead of spending too much money on something unnecessary, consider how open the Internet is. Anyone can attend from anywhere.
You can even record the webinars for later access, adding even more value to them. Imagine you're sitting in a theater, but you have to leave for some reason. You miss the rest of the play or show. That doesn't happen with a webinar - you can access the missed segments at your convenience.
Respond to Questions in Real Time

Ordinarily, you would plan out the content ahead of time and stick to a schedule for a video or live performance, but with a webinar, you have more freedom to include additional content that could prove helpful for those attending the webinar. Future viewers also have access to the same content, making it ideal if you want to reach a wide audience.
Capture Potential Sales Leads

A webinar, being the rich media and content marketing strategy that it is, offers a robust way for you to judge whether or not your audience can be considered potential leads. This is generally done during the webinar using a behavior or engagement score. Webinars can record attendance, views, polls, file downloads, and a list of frequently asked questions. You can then use this information to identify the quality of your leads.
If you are looking for more tips for your webinar, we found an awesome comprehensive list of webinar tips here.
We live in a world where media consumption is an enormous selling point for marketing, and it would be silly not to take advantage of webinars for your next big marketing campaign. Even if you're nervous about creating or presenting to prospects, JoomConnect can help you give a webinar presentation worthy of your client's time!