JoomConnect Blog
JoomConnect is the Marketing Agency for MSPs. We strive to help IT companies get more leads and grow. We rock at web design, content marketing, campaigns, SEO, marketing automation, and full marketing fulfillment.
CPT: Cookies So Good, It's Hard to Stop Eating Them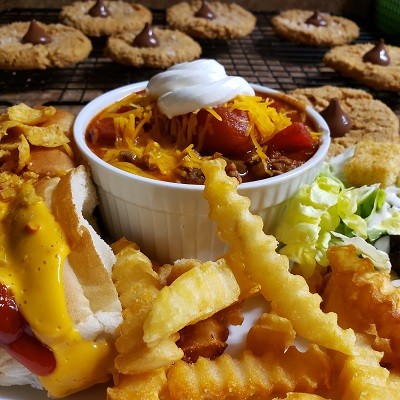 When it comes to most desserts, it's hard to go wrong. It's even better when a delicious dessert recipe is easy to make, only needs a handful of ingredients, and can be made in a short period of time.
Let us present you with this delicious recipe: Easy Peanut Butter Cookies! Only six ingredients (plus one more if you're a chocolate fan) and less than 15 minutes in the oven!
You may have tasted this recipe or a variation of it before...it's a classic. That doesn't mean you shouldn't give it a try yourself!
Easy Peanut Butter Cookies
Ingredients
1 cup creamy peanut butter
1 large egg
1 cup sugar, plus more for sprinkling
1 teaspoon baking soda
1 teaspoon vanilla extract (optional)
1/4 teaspoon coarse salt
Directions
Preheat oven to 350 degrees. Line a baking sheet with parchment paper; set aside.
In the bowl of an electric mixer fitted with the paddle attachment, beat together peanut butter, egg, sugar, baking soda, vanilla, if using, and salt until well combined.
Using a 1 3/4-inch scoop, scoop dough onto prepared baking sheet, spacing 2 inches apart. Using the tines of a fork, gently press down on each scoop in a crosshatch pattern. Sprinkle with sugar and transfer baking sheet to oven. Bake until slightly puffed, 11 to 12 minutes. Cookies will still be soft. Let cool for 5 minutes. Carefully transfer cookies to a wire rack and let cool completely.
Recipe courtesy of Martha Stewart
*If you want to make them taste even better, place an unwrapped Hershey Kiss on top of each cookie after they come out of the oven. You won't regret it!