JoomConnect Blog
JoomConnect is the Marketing Agency for MSPs. We strive to help IT companies get more leads and grow. We rock at web design, content marketing, campaigns, SEO, marketing automation, and full marketing fulfillment.
Back to Basics: MSP Marketing 101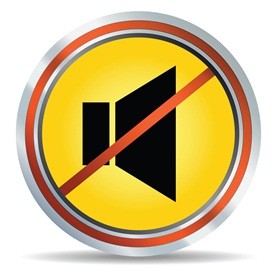 Internet marketing is still relatively young. Fifteen years ago companies warmed up to having their own homepages. In the past five years, social media evolved from teenagers flirting on Myspace to a massive marketing tool which allows companies of all sizes to reach millions of people, all over the world. Today, the majority of businesses are heavily invested in internet marketing strategies. This creates a new problem, noise.
Noise happens when a customer is overwhelmed with a barrage of marketing messages. Just opening a web browser, users are faced with pop-up windows, spam, targeted ads, and more. The majority of users have learned to ignore these distractions.
Break Through the Noise with Traditional Marketing Strategies
When a business decides to invest money into the creation and launching of a new website, they are then faced with the issue of how to create traffic on the fledgling site. A business then may try and compensate for lack luster visitor numbers by "cranking up the volume" of their digital marketing. Buying ad space and sending out blast emails, the intensity of the noise crated by this company will quickly reach "used car salesmen" level.
A great way to cut through the noise of the internet and stand out in a crowd of your peers is to embrace traditional marketing strategies. It is important NOT to view your marketing strategies as traditional vs. digital. If you only pick one type of media, you are either overreaching with traditional marketing (an advertisement in every mailbox in your area is overkill), or under-reaching with online marketing (a rockin' website is only valuable when there is traffic on your site). The best practice is to find ways to bring the traditional and digital marketing together and have both of their strengths work for you.

One of the most effective strategies combines the standard internet marketing techniques with traditional marketing essentials such as printed newsletters and mailers. The key is to send out physical media to the customers that have shown interest in your products or services. If a customer receives a sharp newsletter or mailer from a company they have liked on Facebook or visited at a trade show, this will leave an impression that will obliterate the "noise" from competitors. Visitor ID is an extremely effective program that recognizes a user by their IP address. This will allow you to track visitors to your site, involve them in mailing, and perhaps turn their interest into a potential lead. If the content on your website and newsletter is helpful, informative and does not feel like an unsolicited advertisement, you can be confident that your efforts will be appreciated and remembered.

There are even tools available to literally merge your digital and paper media. QR codes on your newsletter (such as the one below) allow a reader to scan the code with their smartphone and view the article digitally. Companies can even send a video to the phone that better communicates their message. And believe it or not, the technology to further merge video into print is within reach.

With all marketing, breaking through the noise and getting your message out is going to be a challenge. Current best practice has found the newsletter/internet combination to be effective with consumers, and has continued to serve us well over the years.