JoomConnect Blog
JoomConnect is the Marketing Agency for MSPs. We strive to help IT companies get more leads and grow. We rock at web design, content marketing, campaigns, SEO, marketing automation, and full marketing fulfillment.
MSP Marketing Guide Part 3 of 4: Launching IT Marketing Campaigns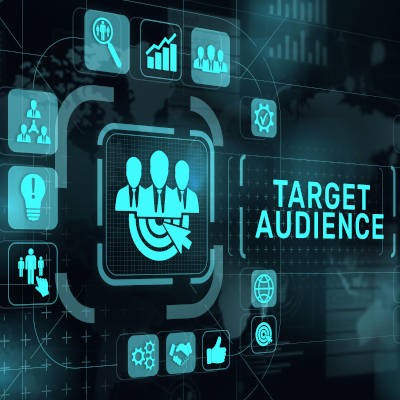 Hopefully, you aren't joining us mid-conversation, but if you are, make sure you get caught up first by reading our blogs "MSP Marketing Guide Part 1 of 4: Your Marketing Budget" and "MSP Marketing Guide Part 2 of 4: The Bare Essentials" before continuing on.
Once you've established the infrastructure for your marketing, it's time to get more aggressive and get in front of some new prospects. In this post, we're going to talk about what should go into a campaign to market managed IT services to local businesses.
Establish and Vet Your List
In the first blog of this MSP Marketing series, we discussed the importance of starting a lead list and keeping it organized. You should try to touch your leads regularly with emails if you have permission, direct mail if you don't, and phone calls.
If you've been doing this over time, that's great! You are ready to move to the next step. If not, it's time to get a lead list.
There are a lot of ways to get a lead list; your chamber might provide one or let you pay to access it, peer groups and trade shows are good sources as well, provided that you attend them. You can also purchase lists of contacts.
BEWARE: Purchasing contact lists can be a bit of a gamble unless you are willing to take the time to properly vet and prune the list before your campaign begins!
When we build a lead list for an MSP, before we pay a single cent, we painstakingly vet and research each lead we think we want. These lists often contain records that are outdated or inaccurate so it takes some time on Google and LinkedIn to verify the data and make sure they are a fit. Otherwise, you'll be sending mailers out to leads that might not even be a fit for you.
We help MSPs get lead lists for campaigns and ongoing marketing, and we encourage you to reach out to us if you need help before you pull the trigger on purchasing a generic list.
Get the Campaign Pieces Together
Depending on the type of campaign you are running, this is going to vary, but for the sake of example, let's assume we're running a managed IT campaign to small businesses that we either have no relationship with whatsoever, or maybe we've only done a little break-fix work with in the past. Either way, these are practically frozen leads that we're going to start to touch.
We don't have emails for most of our contacts, nor do we have permission to email them anyway since we just purchased most of the contacts for our lead list. The plan is to push the campaign out to 50 contacts at a time.
Here's what we need:
A PDF white paper deliverable about how to choose a managed IT provider
A landing page offering that deliverable
A landing page to register for a free network audit
3 branded letters and envelopes introducing the MSP and encouraging the reader to check out the deliverable. Subsequent letters should provide a little extra value on their own
2 oversized postcards driving recipients to each landing page
3 drip emails to send to users who sign up for the deliverable
Follow-up phone script to call users who sign up for the deliverable
Additional collateral (case studies, blog tip postcards, printed newsletters, business cards, etc.)
Keep in mind that this list will change a little depending on the goal of your campaign. Obviously, if it is a webinar or a lunch and learn, you'll need to build the presentation. You'll also want to consider recording the presentation and offering it as a free deliverable later, so you'll want to build email drips and landing pages around that.
Since we're starting with a list of people who don't know who we are, we need to approach this gently and offer a lot of valuable material as opposed to hard sales copy. Fortunately, a lot of what gets built can be used again.
Launch Your Managed IT Marketing Campaign
Once you have your list and your pieces, it's time to launch.
When we fulfill a campaign like this for other MSPs, we thoroughly test everything on our end before anything hits the mail. It would be a shame to run through the entire campaign to find out the landing page form wasn't tested.
With a campaign like this, you basically just need to make sure all the pieces hit the mail over the next few weeks and schedule out the follow-up calls. The calls are meant to feel like you are primarily checking in to ensure that your deliverables were being received by the right people in the company, and to introduce yourself secondarily. You can ask if they are experiencing any IT issues or if they have any questions, and from there you might be able to glean information about their current provider, contract, and so forth.
Even if a new lead doesn't pan into an actual sales opportunity, as long as they opt-in, you can start to email them newsletters, email blasts, and other marketing promotions. They might not have an immediate need for you, but it's best to keep touching them until they do.
This basically cycles us back to our previous post about your bare-minimum marketing infrastructure and how you need it humming along in the background. You'll want to keep touching these leads through that to keep your MSP top of mind.
Make Adjustments and Repeat
Congratulations! By this point, you should have gotten yourself in front of 50 new contacts! When a campaign like this is done right, we typically see at least a couple of appointments come out of it. It all depends on the quality of your content and the thoroughness of the follow-up calls. If you refuse to do the phone calls, you are strictly depending on a prospect to come to you.
It's time to run the campaign with a new list of 50 vetted contacts.
And then again. And again. You get the idea. You tweak as you go, but you don't give up if the first run doesn't net you a million dollars.
How to Plan and Justify the Cost of Marketing
By now, you are probably wondering how much of your marketing budget should be allocated to running campaigns like this, and how to justify the time and effort spent marketing. In our next post, we're going to break everything down based on the time it typically takes to do all of this work, and how much success aggressive marketing like this needs to have to give your MSP a solid return on investment.