JoomConnect Blog
JoomConnect is the Marketing Agency for MSPs. We strive to help IT companies get more leads and grow. We rock at web design, content marketing, campaigns, SEO, marketing automation, and full marketing fulfillment.
10 New Year Resolutions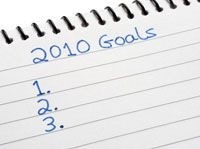 We grew a lot in 2009. This is a great thing but it has also exposed a lot about our company that we want to improve on. It's pretty obvious what we need to work on to support the growth we expect in 2010 and beyond.
While this isn't a complete list, here are 10 of the things we are going to focus and improve on this year. They are in no particular order:
Shift and define company roles and accountability.
Resolve the quoting and proposal bottle neck.
Improve project management. Better communication with clients and ON-TIME completion of projects.
Utilize ConnectWise more effectively all across the board. This includes Marketing, Sales, Time Sheets, Billing, Help Desk and Dispatch.
Formalize our internal training processes. We plan on conducting more personalized training with staff and internal mentoring.
Launch our new website. Implement our own marketing campaigns. Dive deeper into our vertical market with JoomConnect.
Spend more time listening and visiting with clients, get feedback, and continue to improve relationships with current clients.
Commit to and join a Peer Group.
Improve Cash Flow and Accounting Processes.
Lead by example and more execution.