JoomConnect Blog
JoomConnect is the Marketing Agency for MSPs. We strive to help IT companies get more leads and grow. We rock at web design, content marketing, campaigns, SEO, marketing automation, and full marketing fulfillment.
YouTube 101 - Setting Up Your YouTube Page [Social Media 101]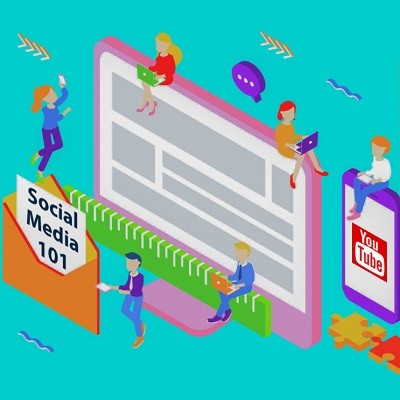 Youtube is the video marketing hub in which to host all of your business' videos. You want your YouTube channel to positively reflect your company so that those who find your page are impressed with what they see.
This blog will discuss how to best set up and brand your company's YouTube page.
Getting Set Up
Because Google owns YouTube, you'll need to sign into a Google account to start a YouTube channel for your company. If you don't have one, you can create one right then and there. Remember that this account will be the one that is used to manage the channel. We recommend using a company email not tied to a specific person, preferably one tied to your company's Google Analytics account.
About Your Company
Under your About section on your Page, you can include the following information:
Channel Description: This description appears on your About section of your page and also when your page appears in YouTube's search results (the first ~100-150 characters), so make sure that it is good. We recommend packing it with keywords, while still making it a coherent 'About' section.
Details: You can add an email for business inquiries and your location.
Links: You can add multiple links, and should link to your website and other social media channels. You can choose to overlay these links in the bottom right hand corner of your cover image.
Featured Channels: You can choose to feature other YouTube channels. You may choose to feature the channels of some of your vendors, or the channels of groups that your business is a part of like your local Chamber of Commerce.
Images
Keep the following in mind when it comes to your YouTube graphics:
Profile Picture: Similar to Twitter and Instagram, your profile picture displays as a circle. Make sure that the image that you choose for this picture (ideally, this should be a version of your logo) appears well in this format. We recommend making this image at least 800 x 800px.
Video Image Preview Thumbnail: Instead of picking one of the thumbnails that YouTube suggests for your video, you can instead upload an image. This image must have a 16:9 aspect ratio, should be under 2MB, and have a minimum width of 640px. We suggest using 1280 x 720px dimensions.
Cover Image: It's very likely that the people who visit your channel will do so through either a computer or mobile device, but they also can through a television. Because of this, you have to size your image to allow for the taller television view like showcased in the mockup below.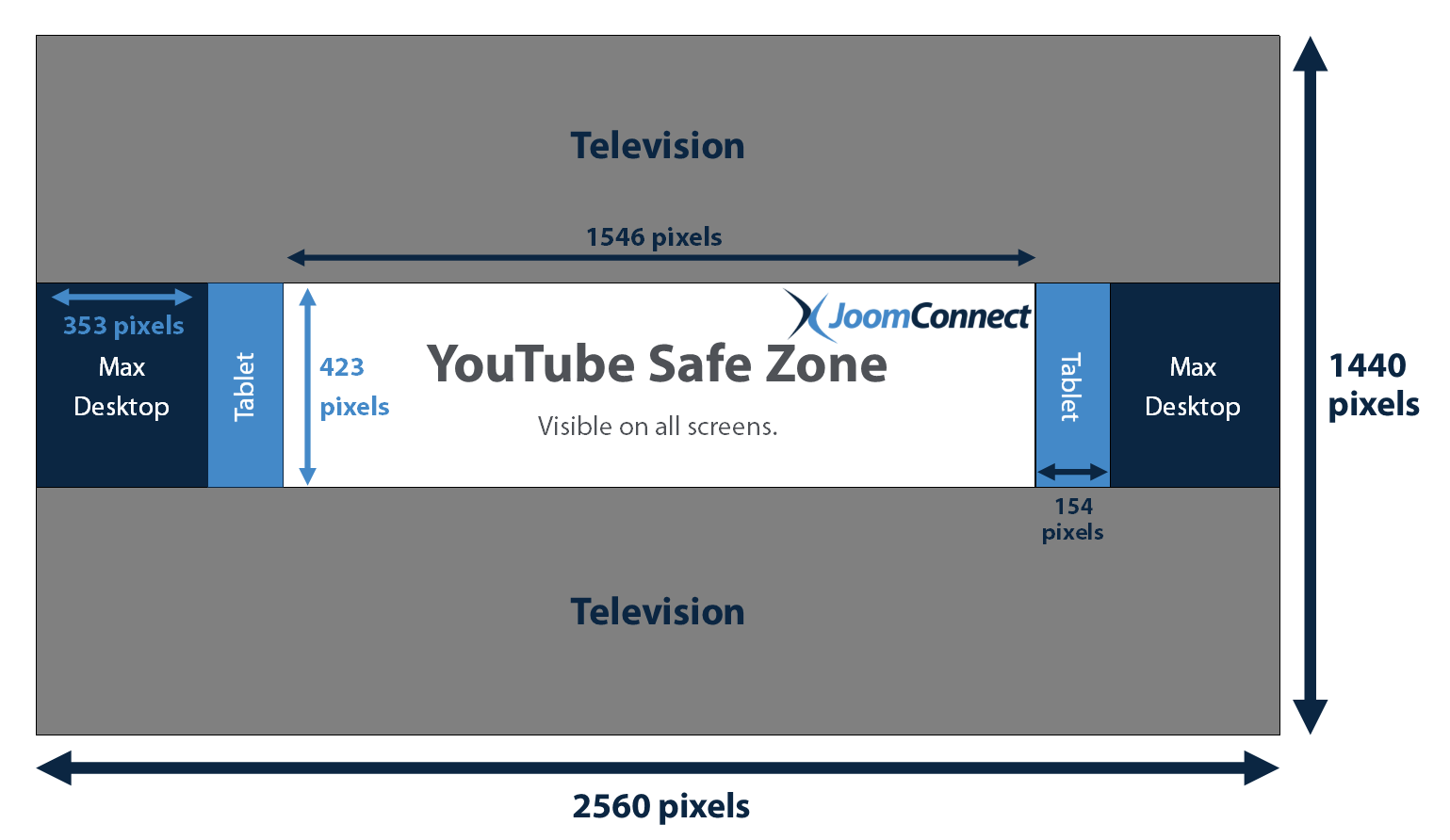 Most people aren't going to see what is in the gray television area, so keep that in mind when picking or designing your cover image.
Additional Tips to Improve Your YouTube Business Page
Outside of branding your page with the above, you can do more to make sure that your YouTube marketing is effective.
Playlists: Create playlists on your channel to better categorize your videos.
Personalization: Make sure you take steps to personalize your channel. You'll have more options to do this if you go into your settings and enable the option to "Customize the layout of your channel". It's especially important that you update your YouTube homepage. Make sure you choose to feature a video (preferably, some sort of "intro/about your company" type of video) and feature some of your playlists. You should also brand your YouTube channel URL.
Content: Add a variety of video content to your YouTube channel, and try to add videos as frequently as you can.
Monitor Engagement: Watch for comments on your videos, and be sure to reply to them when they come in.
Need Help Getting Set Up?
Read the other parts of our Social Media Setup Guide to learn how to set up and brand your other social media channels, and keep up with other YouTube how-to blogs by following our YouTube 101 blogs.
We can also help get your YouTube channel set up and branded through our Ultimate Social Media Rig, which will set up your YouTube account in addition to your company's other social media accounts for you, and our Social Media Graphics Refresh will design you branded graphics to help your channels stand out. Contact us today to learn more.
Comments
No comments made yet. Be the first to submit a comment