JoomConnect Blog
JoomConnect is the Marketing Agency for MSPs. We strive to help IT companies get more leads and grow. We rock at web design, content marketing, campaigns, SEO, marketing automation, and full marketing fulfillment.
Why It's Important to Formalize Your Referral Process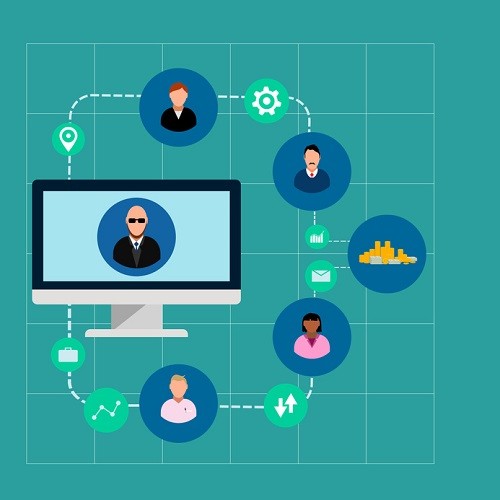 If you speak to the owner of any business, they will tell you that they'll accept referrals that come their way. Most likely, they've already done so if they've been around long enough and are keeping their current clientele happy. It makes sense - what business would turn down a potential lead that they didn't have to spend their marketing dollars toward trying to acquire in the first place?
Referrals are great for small businesses. But, how do you (1) get them, and (2) turn them into paying customers, if you don't have a formalized process?
The Problem With Getting Referrals Organically
If you are treating your current clientele well enough, it shouldn't be overly difficult for you to generate new business through them. It's likely that at least some of your POC's are members of local business organizations or are at least friends with other small business owners. So, if they discover that another business owner is suffering with network downtime or wants to secure their business data, your company will probably come to mind. But, will they talk to that business owner about how you've helped them? Or, will they mention that business owner's company the next time you're assisting them over the phone with a tech-related issue?
It's possible, but not overly likely.
Because it's not their company that's suffering with IT problems, they're not overly invested in the situation. So, if you don't have a simple, convenient way for them to submit a referral at all hours of the day, if they don't have any incentive from you to refer this business owner, it'll probably slip their minds. Even if you would accept a referral in an email, phone call, or in person. Even if you actually award your clients with some sort of discount or reward for submitting one to you. Without some sort of formalized process laid out in a place where your clients can learn of what it entails, you'll end up missing out on a lot of potential leads.
Ecouraging Referrals
The best way to formalize your process is to build an easily accessible page on your website to collect them. This page should include a relatively short form and should describe how your referral process works. And, you need to start asking for them - it's pretty unlikely that your clients will stumble across your page on their own and enter a referral into it. You need to make sure that they know about your program, and the incentives (which we suggest having) that go along with it.
If you offer an incentive to your client, you should specify what it is and any stipulations that come with it. For example, you may only give them the reward if the business they refer ends up signing on with you and/or signs up for a certain dollar amount of services. Or, you could have different tiers of rewards that extend to your client, and maybe even the business they are referring, depending on what services they enter into a contract for or how many workstations the business has. No matter what you do, you need to explain it on your page in as brief but informative as possible.
Aside from asking your clients for referrals during your phone calls, service visits, and quarterly business review meetings, you should start promoting your new referral program through other marketing efforts. You can:
Post about your referral program on social media
Send an email to your clients
Include a spot in your newsletter about it
Send a postcard or letter
In all of these promotions that you do, make sure to direct your clients to your referral page by providing a link to your website.
Transforming Those Referrals into Results
When you receive a referral from one of your clients, you should also have a formal process in which you attempt to convert that referral into a paying client. If you don't have something standardized, you risk letting that potential client slip away due to slow response times and/or confusion amongst your staff involved in the onboarding process.
You also need to make sure that you keep your client that gave you that referral in the loop through this process. How are they supposed to know that you didn't forget about them? It can help to send tham an automated message after they submit the referral to you that further explains your process and tells them when they should expect to hear back from you.
Making this process too unpleasant or complicated your clients and the businesses that they refer all but insures that (1) you won't get a referral from your client again, and (2) that you will struggle to onboard referrals that you receive.
For further guidance on standardizing your referral collecting process, reach out to us for assistance.