JoomConnect Blog
JoomConnect is the Marketing Agency for MSPs. We strive to help IT companies get more leads and grow. We rock at web design, content marketing, campaigns, SEO, marketing automation, and full marketing fulfillment.
Leveraging Content Marketing in a B2B Strategy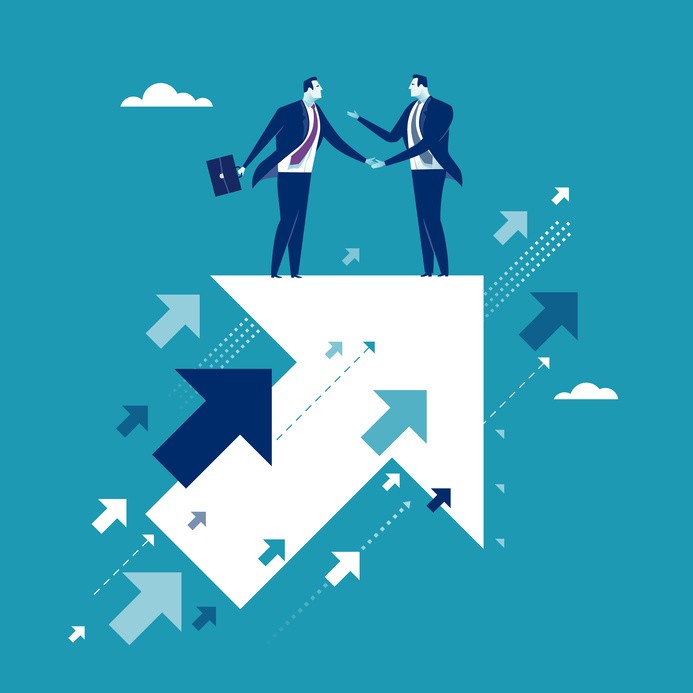 When engaging in business-to-business marketing, your content plays a huge role in your success. Whether you're creating social media content, blogging, creating articles for your web pages, creating newsletter content, or even working an in-person event, you need to make sure your content is effectively benefitting your marketing.
We're here to help, so we've compiled some key considerations to make as you shape your content marketing strategy through each of the above tactics.
Social Media Content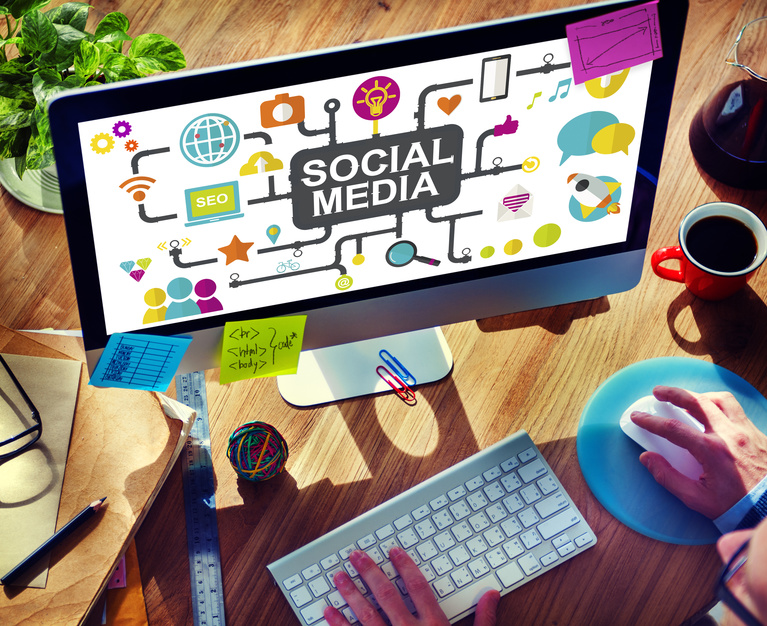 The first rule of using social media as a marketing tool: be consistent. In order for your social media to be effective, your audience needs to see that you are able to provide value on a regular, predictable basis.
By setting, and sticking to, a pattern to base your social media activities to, your audience will start to see you as dependable, meaning that they will more likely turn to you first. Furthermore, as you construct your social media content, it helps to follow some tried, tested, and true techniques in your copywriting.
PAS - Problem + Agitation + Solution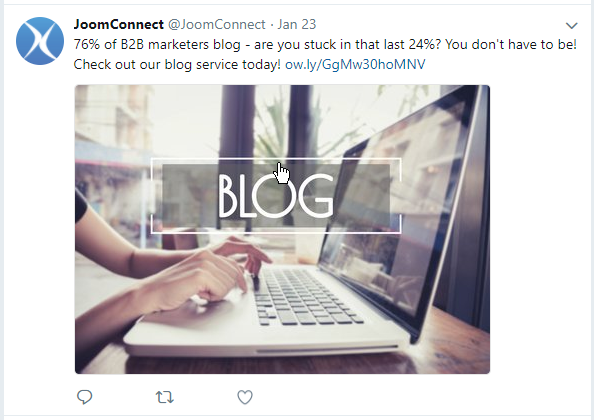 Presenting and/or reminding your audience of a potential issue they could face (or may be currently suffering from) is not only one way to get your audience's attention, it also establishes you as someone who understands their particular issues. As a result, the solution you then offer is only more enticing for them to click on.
AIDA - Attention + Interest + Desire + Action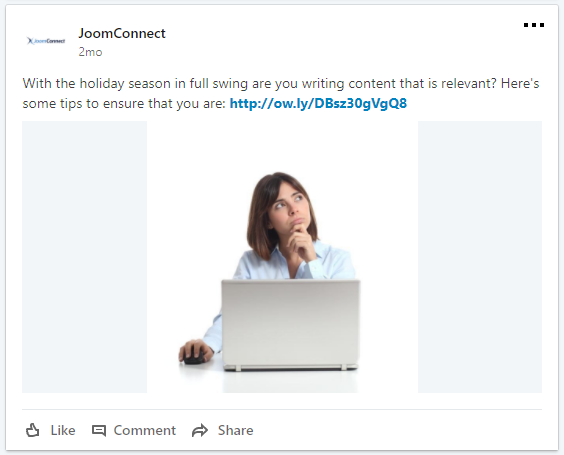 In order to make an impression on your audience, you first have to get their attention. Composing your social media posts to grab this attention before eliciting some desire in your audience will help you to introduce the idea that you can fulfil one of their needs. By immediately following this idea with an opportunity to learn more about how you can help them, you can catch your audience at the moment that their interest is piqued.
PAPA - Problem + Advantages + Proof + Action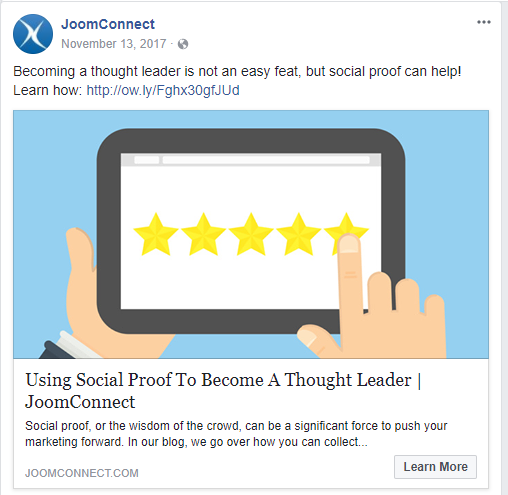 Once again starting the conversation by bringing up a commonly-experienced problem or deficit, the PAPA method then has one bring up the advantages of no longer experiencing that problem or deficit. These advantages are then validated with some fact or statistic, with a call-to-action driving your audience toward your desired action.
Of course, you also need to keep the best practices for each social network in mind that will allow you to leverage each one's algorithm. This will help you to maximize your content's visibility on these social networks, garnering more impressions to ultimately nurture into conversions.
Blog Content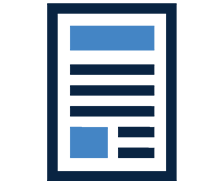 While creating blog content may seem like a simple prospect on the surface, it takes premeditation and strategy to use a blog as an effective marketing tool.
Each one you write should address a commonly-held concern or help to resolve an equally common issue that your audience exhibits.
Creating buyer personas will help you to identify what your audience is likely to be concerned with and how you can keep them satisfied through targeted, strategic blog topics.
Remember, blogs aren't necessarily intended to push sales, they serve more purpose as a means of establishing authority. By providing your audience with evidence that you know what you are talking about and that you are knowledgeable enough to resolve a given issue, you are giving them a reason to trust you. This makes them more likely to reach out to you, especially if given the invitation to through a call-to-action.
Perhaps most importantly, you need to produce and share blog content based on a consistent and predictable schedule. The other benefit of blog content is that it can help foster an impression of reliability in your audience--if handled properly. If your blog only features sporadic, unpredictable posts, your audience will lose confidence in your reliability as a provider.
Website Content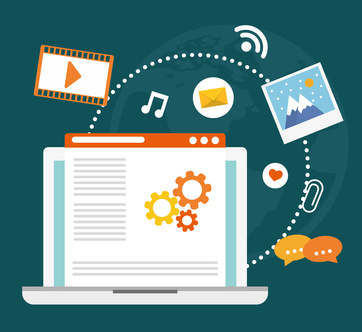 Your website needs to be like Rome, in that all roads lead to it. All of your other marketing materials should point back to your website, where you provide the information that your visitors will need to take the next steps of the buyer's journey.
The personas that were mentioned above can also help to inform your website content in a few ways.
First, these personas can help it to take shape in its entirety. By identifying who your audience is and what their priorities are, you can determine what information is most important for them to hear. Based on this determination, you can create your content with a focus on these topics.
Furthermore, these personas will give you the opportunity to identify and leverage long-tail keywords that fit your audience's interests and draw them to your content. This will help you focus on your most promising prospects.
(e)Newsletter Content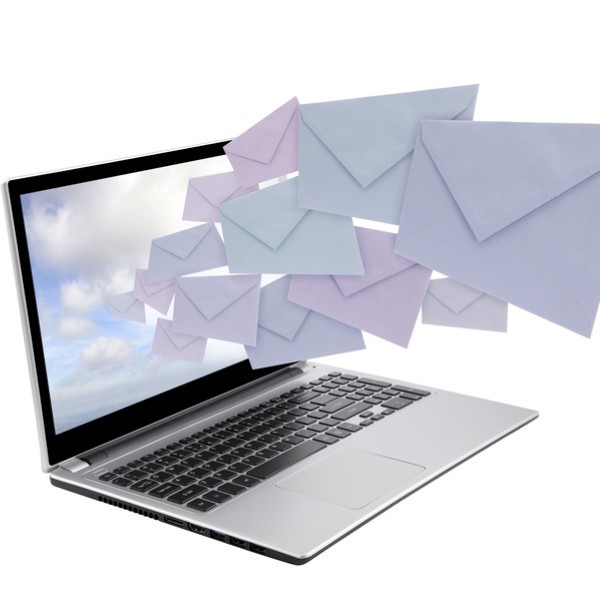 Whether you utilize a print newsletter, a digital e-newsletter, or both, you need to offer your audience some form of value. Why else will your audience take the time to read it?
To this end, you should keep the majority of your content directed toward your particular audience's interests. At the same time, don't be afraid to talk about niche interests and specific concerns. This mix will allow you to both provide the generally-applicable value that draws the attention of your audience, as well as some more specialized content that proves you have in-depth knowledge as well.
Another useful feature of newsletters (and even e-newsletters) is that there isn't much need for concern over search engine optimization practices. As a result, you can write with more focus on providing the reader with honest value--without needing to worry about if you have included enough keywords or other concerns like that.
Live Events
Whether you are attending another entity's event, or creating one for yourself, you want to make sure that you are targeting the decision-makers in attendance. To the same effect, you want to make sure that these decision-makers are motivated to come to your event themselves, rather than sending a team member as a representative that doesn't have the authority to make a decision.
That being said, you also don't want to spend your time at any event focused on pushing sales. You should focus on building a narrative around your presence, establishing a theme and telling relevant stories to make your point. Of course, you still want to establish yourself as the best choice for your audience's needs--you just want to avoid being as explicit as saying, "If you subscribe to our service, you will…" outright.
Furthermore, once you've decided on what you want to focus on, keep your message concise and direct. Don't try to showcase everything that you have to offer, dividing your audience's attention and doing yourself a disservice. It is much better to pick one topic, two or three at the most, and keep your message zeroed in and memorable.
Need Assistance? That's Why We're Here.
When all is said and done, it's one thing to have content, and it's another thing entirely to leverage it properly for your marketing. We can help! Reach out to us at 888-546-4384 for more information on our content marketing services.
Comments
No comments made yet. Be the first to submit a comment