JoomConnect Blog
JoomConnect is the Marketing Agency for MSPs. We strive to help IT companies get more leads and grow. We rock at web design, content marketing, campaigns, SEO, marketing automation, and full marketing fulfillment.
JoomConnect Announces Integration with VisiStat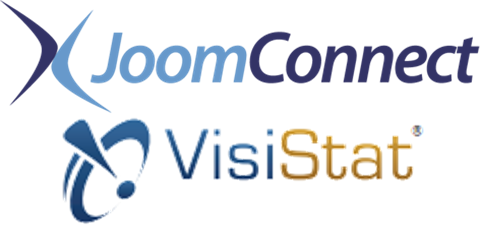 Oneonta, New York - June 11, 2013 - JoomConnect is pleased to announce their new integration with the website lead capture tool VisiStat. With this integration, JoomConnect takes visitor information, gathered by VisiStat, and injects the lead into the campaign or track of their choice.
JoomConnect is a dynamic and powerful integration platform that can help streamline every operation of your business. By bridging over 10,000 applications to your website, JoomConnect integrates with ConnectWise to offer Information Technology and Managed Service Providers helpful solutions to gather and automate sales leads, conduct marketing campaigns, create client service tickets, manage billing, streamline personnel management processes, and many other functions that can help augment your company's efficiency. In addition, new and innovative solutions and upgrades are continuously being developed and implemented by the JoomConnect team. Launched 2009 by an experienced MSP, JoomConnect is the oldest and first integration platform of its kind.
Also known as Website Visitor ID, Visitor ID, or InSite ID, VisiStat tracks visitor identification information from those anonymous visitors who navigate your website without filling out any lead-generating forms or surveys. This information can then be used to reach out to those formerly anonymous visitors.
Information gathered by VisiStat will be collected by JoomConnect and turned into a lead and added automatically into the marketing group, campaign and/or track of your choice. By utilizing VisiStat in combination with JoomConnect, you will be able to reach out to more prospects than ever before.
About Directive & JoomConnect
Directive is a Managed Service Provider & Web Development Company based in Oneonta, NY. Services include Proactively Managed IT Support, Cloud Computing, VOIP, Hosting, Graphic Design, Web Development, Marketing Integration & Social Media. Directive is also the author of JoomConnect. JoomConnect extends ConnectWise to your website by synchronizing users, automating website marketing efforts and Integrating MSP client portals, providing a single login for your clients on your website. You can find Directive on the web at http://www.directive.com |http://www.joomconnect.com or by calling 607-433-2200.