JoomConnect Blog
JoomConnect is the Marketing Agency for MSPs. We strive to help IT companies get more leads and grow. We rock at web design, content marketing, campaigns, SEO, marketing automation, and full marketing fulfillment.
GEO Protection Program Expands as Scheduled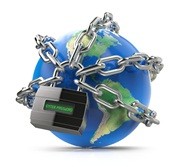 We are happy to report that our GEO Protection plan is progressing on schedule. We're now expanding GEO Protection to cover our MSP Blog service and our monthly newsletter services by implementing a second content stream.
Earlier this year, we implemented the first stages. Our GEO Protection program was designed to ensure that all of our clients who are located in similar geographical service areas will have different content. We've been doing this already with our website design services for over half a year, ensuring that we don't roll out a website with a similar design for an MSP when we already have a partner in that area.
This stream will often cover the same topics and push the same values of the original stream, but the content will be re-written, and posts will be shuffled slightly so both streams don't kick off the same topic on the same day. As we grow, we'll be implementing more blog streams to accommodate for demand.
Of course, clients are encouraged rework any content we provide to the website and customize it for their own. It's important to keep in mind that unique content is extremely important as far as search engine optimization. Simply reworking a couple paragraphs or adding your own insight or analogies to our existing content may give your MSP the edge it needs.
However, if we deem something extremely time sensitive, such as 9 million Linked In accounts being compromised or Apple shocking the world with a new iPhone, we might kick off the content on the same day. We might also take something that just happens to work very well exactly as it is written and use it on both streams. It will typically be up to our discretion, but we encourage feedback and suggestions!
In order to do all this, we've tripled our content writing team and plan on growing it further over the next few months. We also plan on offering multiple website and whitepaper content reservoirs, video, more campaigns, and a lot of other cool new features!
Related Articles: What is GEO Protection?