JoomConnect Blog
JoomConnect is the Marketing Agency for MSPs. We strive to help IT companies get more leads and grow. We rock at web design, content marketing, campaigns, SEO, marketing automation, and full marketing fulfillment.
How to Generate More Leads Through Your Marketing Activities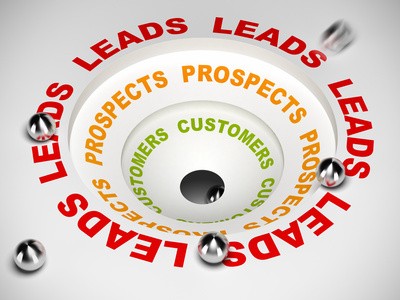 Leads -- without them, marketers wouldn't have much of an audience. This is because a very small percentage of a given audience joins a marketing funnel ready to complete a transaction. In fact, many members of this audience will have to be introduced to your solutions as a prospect before they will become a lead. As a managed service provider, there are a few activities you can engage in to help encourage this lead generation.
Visitors are the Building Blocks of Leads
In order to gain leads, first you have to get people to click onto your website; otherwise, you'll have nobody to convert into a lead. Attracting these visitors can be accomplished through a few activities that work together to get eyes on your website.
First, you have to have content of high enough quality to convince your visitors that you are well-informed enough to provide them with the best available solutions, and that follows search engine optimization guidelines well enough to rank on search results pages where prospects will look. So, if you want to come up on the first page of results when someone in your service area searches for "IT lead generation," one way is to provide high quality, informative content that addresses this need within the context of your service area.
A key component to use as a vehicle for this kind of content is a regularly updated blog. By consistently updating a blog with posts that fit the "high quality, informative" standards, not only will those who stumble upon your content be more likely return for more, but the search engines will be more likely to rank your site on the first page of results for that topic.
Steps to Lead Conversions
Once you have your content squared away, providing proof of your service value, you will need to give your visitors the opportunity to identify themselves as viable leads. This can be done by including a few more details into your content and other components elsewhere on your site.
The primary goal of providing compelling and convincing content is to drive the reader into behaving the way you want them to. The call-to-action is an invaluable tool for accomplishing this. By ending a persuasive statement with the opportunity for the visitor to take action, you are providing them with the means to take action exactly when they are most motivated to do so.
Ideally, these calls-to-action should encourage a visitor to fill out a form and provide you with their contact information. Once they've done so, you've successfully generated an MSP lead.
Tactics to Encourage Lead Generation
In order to promote your lead generation success, it is highly advisable that you focus your efforts on inbound marketing activities. By their nature, these encourage your targets toward converting into leads, and from there, clients.
Localized SEO efforts: Let's face facts--traveling is a pain when done for business, and so if your local targets are aware that they have the option to work with you, they are much more likely to do so than travel to find someone else. Therefore, it pays to engage in local SEO efforts that establish you as the main provider for your region.
Social media marketing: Social media can be a powerful tool, especially with the advanced marketing capabilities that many offer. For an extremely reasonable investment that is completely under your control, you can use the social networks as a resource to get your company and services in front of those who meet the parameters you set.
Content: As we said before, if you want to generate leads, you have to provide your visitors with reasons to be interested in your services. Therefore, your content needs to provide both an explanation of your service and its benefits, as well as what positive effects these benefits can create for your customers.
Of course, this has only been a brief introduction to lead building activities. JoomConnect can assist you in implementing many more. For more assistance with your lead generation efforts, reach out to us at 888-546-4384.