JoomConnect Blog
JoomConnect is the Marketing Agency for MSPs. We strive to help IT companies get more leads and grow. We rock at web design, content marketing, campaigns, SEO, marketing automation, and full marketing fulfillment.
CPT: "I'd Do Anything for Love"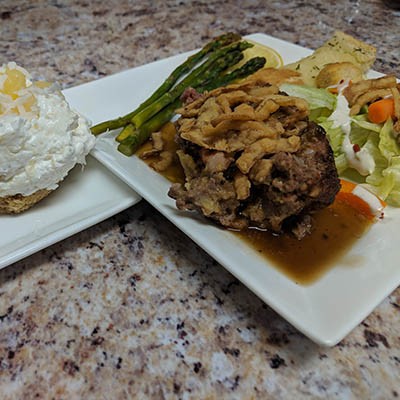 For the love of Meatloaf that is! However, when the team requested Grilled Meatloaf for Crock-Pot Thursday, I had my doubts. Nonetheless we prevailed, cranked the 80's tracks, and went to work on Meatloaf (on the grill). This recipe took the words right out of my mouth, as the entire JoomConnect team never felt so good, never felt so right.
This recipe is worth giving a try, as it truly was paradise by the pilot light.
Grilled Meatloaf
Ingredients:
1 1/2 lb. lean hamburger 90%
1 small onion, diced
1 celery stick, diced
1/2 lb. bacon, uncooked and sliced into roughly 1/2 inch chunks
1 1/2 cups hot and spicy cheezits
10 dashes Tabasco
1 tsp. ground black pepper
1/2 tsp. smoked paprika
1 generous tsp. smoked sea salt (you can use regular and use 1/4 tsp liquid smoke along with)
2 eggs
3/4 cup whole milk
Directions:
Preheat oven to 375 degrees F.
In food processor mix together burger, onion, and celery until the veggies are VERY fine. (it will be almost a paste) Place in VERY large bowl and set aside.
Now process the bacon and cheezits until almost a paste. Add to the burger and add the remaining ingredients.
Smoosh together until it is well combined and pack into a large loaf pan. Pack it tight as you can so that the loaf will be nice and tight when you grill it.
Bake for 55-60 minutes or until 165 degrees in the center.
Let cool until room temp then cover and refrigerate overnight.
Slice into 1 inch slices while cold.
Grill over medium coals until it is warmed through and has nice grill marks.
Serve hot with smashed potatoes, gravy and onion strings.
Recipe courtesy of: Huff Post

---