JoomConnect Blog
JoomConnect is the Marketing Agency for MSPs. We strive to help IT companies get more leads and grow. We rock at web design, content marketing, campaigns, SEO, marketing automation, and full marketing fulfillment.
6 Tips for Breaking into a New Niche Market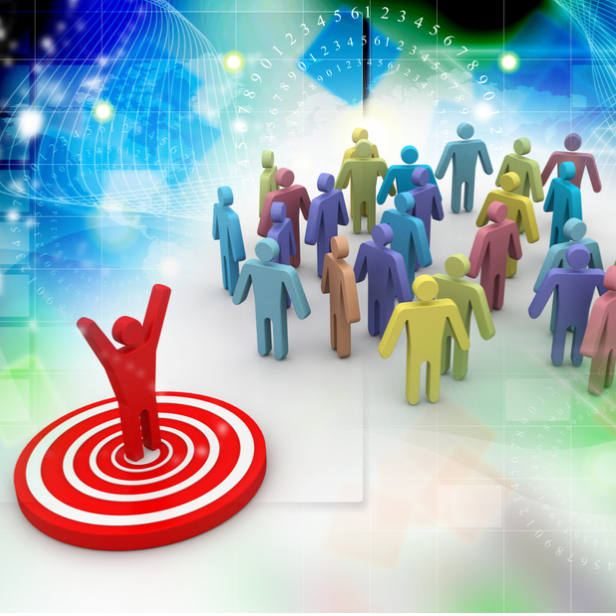 With the rise in popularity of inbound marketing, specialty managed IT service providers, and many large enterprises starting to target the SMB market, it's more important than ever that your MSP demonstrates their capabilities. With so many different options for managed IT, cloud computing, data storage, and other solutions, vertical-specific marketing speaks directly to your skill and experience with that industry.
Niche marketing feels more focused which is something that businesses are looking for. By focusing your marketing, you'll have a higher chance of lead generation and ultimately conversion than a managed service provider that has a more generalized feel. As silly as it might sound, your clients and prospects want to feel special. Here's a few suggestions to consider to get you off on the right foot when you make the leap into a new vertical.
Wine and Dine Current Niche Client
Usually, when an MSP makes the decision to break into a specific industry or vertical is the result of at least one successful business relationship. If that is the case for you and your MSP, the best way to start is by asking a contact out to a nice lunch or dinner. There is no better source for you to find out about the IT needs and pain points of the industry. Depending on the client and the services they're subscribed to, you may even want to request a testimonial, case study, and referrals. They're also in a good position to let you know which events or tradeshows might be beneficial to attend when expanding your client base.
Research Industry and Determine Common Pain Points
Different industries have different IT-related challenges. Making a good first impression and illustrating your expertise in their vertical will be a lot easier when you go into a meeting with a solid understanding of the industry and its technology pain points. Accurate information about almost every industry in the United States can be found by accessing Select USA. Intended to educate foreign investors about US Industries, it gives some basic insight to the industry. Even if you think you have a solid handle on the industry, you might be surprised to find there are some aspects of the industry that you've never considered. The snapshots usually include common regulations and compliances, as well as, official organizations associated with the industry. These will come in handy if you're considering which tradeshows you're looking to attend or sponsor.
Understand the Top Line-of-Business Software and Applications
The number of SMBs that rely on computers and line-of-business applications have skyrocketed. Learn some of the popular LOB apps for the vertical you're trying to break into, as well as what features and benefits users like the most. Even if they don't use any of the applications you've researched, the odds are they'll be familiar with the software you've researched and you'll still look like an authority. Capterra is a website that helps businesses find the best line of business software to meet their needs. They include user reviews, ratings, comparisons and more. This will make finding LOB software and applications easy.
Learn the Lingo
As someone in the IT industry, you're probably aware of how confusing and alienating industry jargon can be. While you've probably seen the 'I have no idea what you're talking about.' look more than a few times, breaking into a new vertical means that there's a chance that you'll be on the other side of the table at some point. Just as with common IT pain points, a sales meeting is the last place you want to be when you realize that you don't know as many terms and colloquialisms for that industry as you thought you did. Luckily enough, the internet is full of industrial glossaries and dictionaries that will help you get a better idea of key terms and words that you should know before going head-to-head with your prospect.
Attend a Vertical-Conference as a Vendor
As a managed IT service provider, you're probably familiar with ASCII Summits, HTG and ConnectWise Peer Groups, and IT Nation. Organizations and peer groups are part of every industry. Although it depends on the industry, there are generally a few times a year where national professional organizations (like the American Bar Association, the American Institute of Architects), state/local professional organizations (Chambers of Commerce), peer councils, interest groups and all sorts of other associations get together for a conference, retreat, summit or other commonly used word for 'professional party'. Practically of these events have vendor sponsors who are looking to attend the event, meet prospects, mingle with current clients, and show off their service, solution or product to the whole industry. You might have considered attending these before, but when you're looking to break into a new vertical, the first few live events that you attend that will truly help you understand the nuances of the industry - the needs, pain points, technology requirements, and lingo are all things that you're likely to learn.
Network with Industry Movers and Shakers
Regardless of the industry, there are going to be people within your region who are well-liked and well-connected. In the medical field, it might be a well known pharmaceutical representative. For other industries, it might be a well respected consultant or President of the local chapter of a peer group or organization. This is going to be easier for some industries and locations than it is for others. The best way to go about meeting a person who can give you an 'in' would be through a trade show.
To help our clients make the transition into new verticals, our team has been putting a series of cheat sheets that give you some basic info about commonly targeted verticals. Are you ready to take the leap into a new industry? Download our Vertical Marketing Guide - Healthcare.pdf today!