JoomConnect Blog
JoomConnect is the Marketing Agency for MSPs. We strive to help IT companies get more leads and grow. We rock at web design, content marketing, campaigns, SEO, marketing automation, and full marketing fulfillment.
The Print Newsletter is Not Dead - Here's Why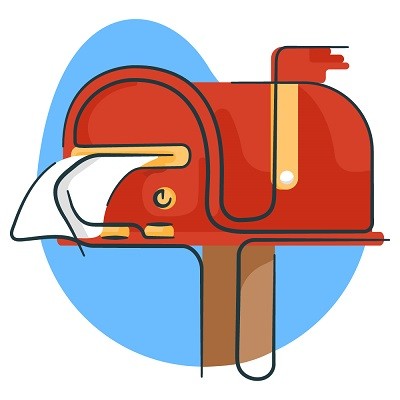 As a part of the tech industry, you probably find it very tempting to steer away from most - if not all - forms of print marketing. A lot of managed service providers feel this way, and won't bother to promote their company with anything but digital means.
We're here to tell you that there's a lot of value to print marketing - one in particular that we'll be discussing in this blog today: the print newsletter.
The Value of Print Newsletters
Print newsletters are a tangible piece of marketing collateral that recipients can actually hold in their hands. This physicality gives printed newsletters a higher perceived value and greater stickiness compared to your MSP's digital marketing efforts.
You can also send your printed newsletter to anyone - suspects, leads, prospects, and clients - as long as you have a valid postage address. You can't do this with email due to regulations connected to business email communications - only people who have opted in.
Even when comparing printed newsletters to other direct mail marketing pieces, sending out printed newsletters is going to add more educational value compared to other pieces you send out. With printed newsletters, you have space for multiple blogs on top of any other type of information you want to include. With other direct mail types (letters, postcards, brochures), they're more than likely going to be focused on a singular topic.
But What About eNews?
We're not trying to badmouth eNewsletters at all - in fact, they're a great marketing piece to incorporate into your overall strategy. eNewsletters have different benefits to your marketing that include:
Having multiple ways for the recipient to read it (desktop computer, laptop, mobile phone, etc.)
Being affordable to produce and send out
The ability for readers to click links instead of typing them in or needing to scan a QR code
Easier ways to track the success of your marketing
However, it is still much easier to disregard than a print newsletter is, and doesn't come close to matching the values discussed that you receive from sending out printed newsletters.
For the greatest marketing benefit, we actually suggest using both printed and email newsletters. This allows your company to get the best of both worlds.
Get Additional Value out of your Print Newsletters
You can take additional steps when putting together your newsletter if you want to make them a highly regarded resource for those who receive it. Take a look at some of our suggestions:
Employee Highlights: You can choose an employee to feature each month, and write a short article about their involvement with the company. You can include outside interests as well to create a more personable experience for the reader.
Company News and Announcements: Holiday Hours, upcoming events, and a new service or product offering all provide information to your readers, so make sure you include it whenever you have something.
Promotions and Giveaways: Give an exclusive offer to those who receive your newsletter. You could even give something away for free - big or small. People love free things; it makes them happy. It is also an effective marketing technique. Set up a landing page, include the link in the newsletter, have people register there, and let the lead capture begin.
Testimonials: Share what others say about the experiences they have had with you or your company.
Events and Event Follow-Ups: Are you speaking somewhere? Attending a trade show? Offering a lunch and learn or webinar of some sort? Include them all in your newsletter to promote it. After the event, you can add quick write-ups and some images from the event in question.
A Message from the Owner/CEO: A newsletter is a great way for a CEO to reach out to current/prospective clients alike. Messages don't have to be elaborate. Consider writing about a simple new service announcement, holiday greetings, or a special thanks!
Trivia and Fun Facts: Not all of the educating that you do has to be through blogs. You can include little tidbits of information in the form of trivia and fun facts.
In addition to adding content like what is listed above, consider using a custom URL shortener to make it easier for people to follow the links that you include.
All The Benefit for None of the Work
After reading this, we hope you recognize the value that printed newsletters could bring to your MSP. You may have also gathered from this blog that to get this value, you have to put in a LOT of work.
Let us make things easier by producing your print newsletter for you!
Through our Printed Newsletter Service, we will produce a 4-page, full-color printed newsletter for you and branded to your company on a monthly basis. Each month, that newsletter will include four newsletter-exclusive articles and two blogs written by our content team that have a call-to-action to head to your website to continue reading or share that blog.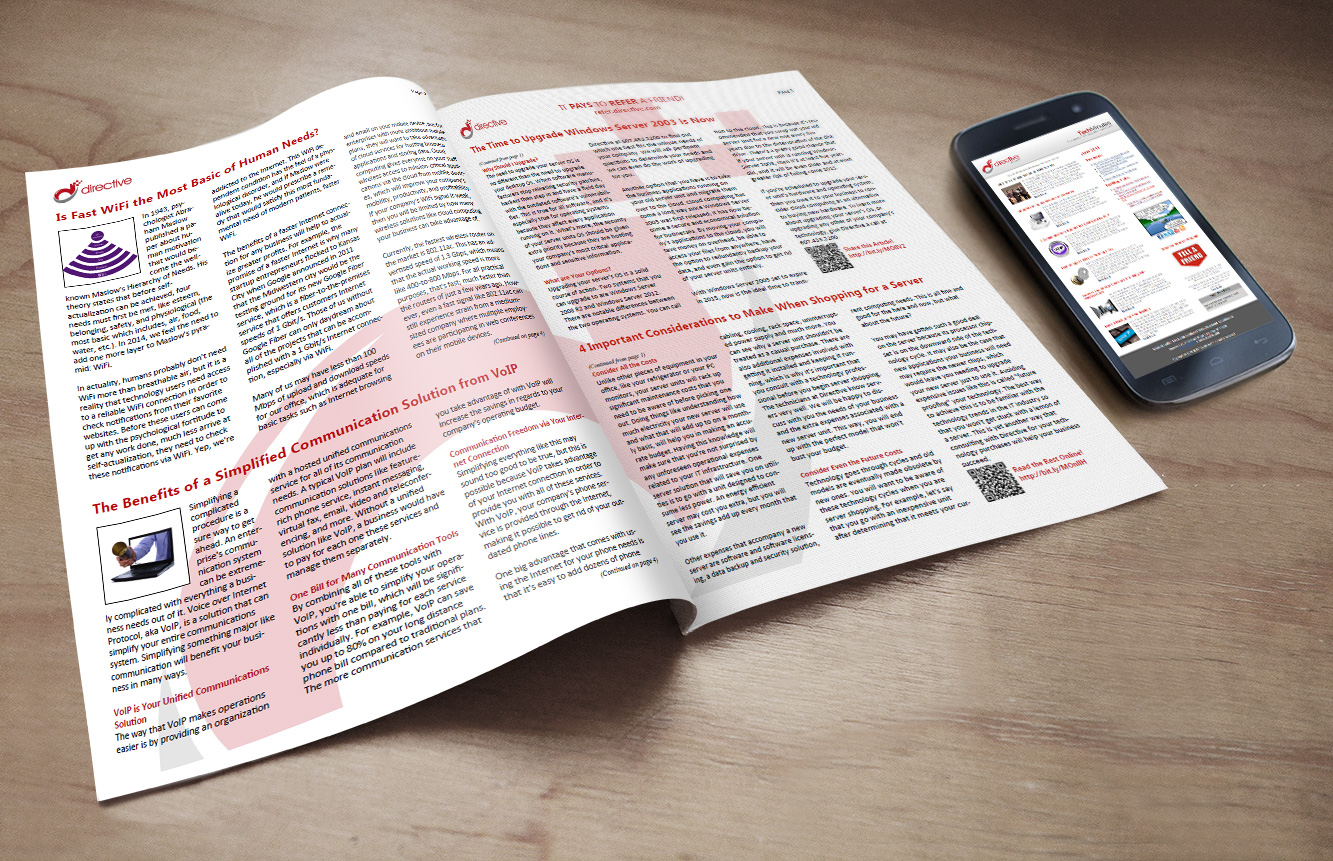 Once produced and approved by you, we will handle the:
Printing,
Folding,
Envelope stuffing,
Stamping,
and mailing
...for you, so all you have to do is approve it and keep an updated list to send it to. In fact, you can be involved as little or as much as you'd like or have time for. If you do want to take a more hands-on approach, we do allow you to submit your own content for this newsletter so you can further personalize it to your company and service area.
To learn more about our service and request a sample, head to our service page. You can also give us a call at 888-546-4384 if you have any questions you would like answered.
To learn more about our service and request a sample, head to our service page. You can also give us a call at 888-546-4384 if you have any questions you would like answered.
Comments
No comments made yet. Be the first to submit a comment
By accepting you will be accessing a service provided by a third-party external to https://www.joomconnect.com/