JoomConnect Blog
JoomConnect is the Marketing Agency for MSPs. We strive to help IT companies get more leads and grow. We rock at web design, content marketing, campaigns, SEO, marketing automation, and full marketing fulfillment.
CPT: The Perfect Summer to Fall Transition Meal: Honey Garlic Chicken Stir Fry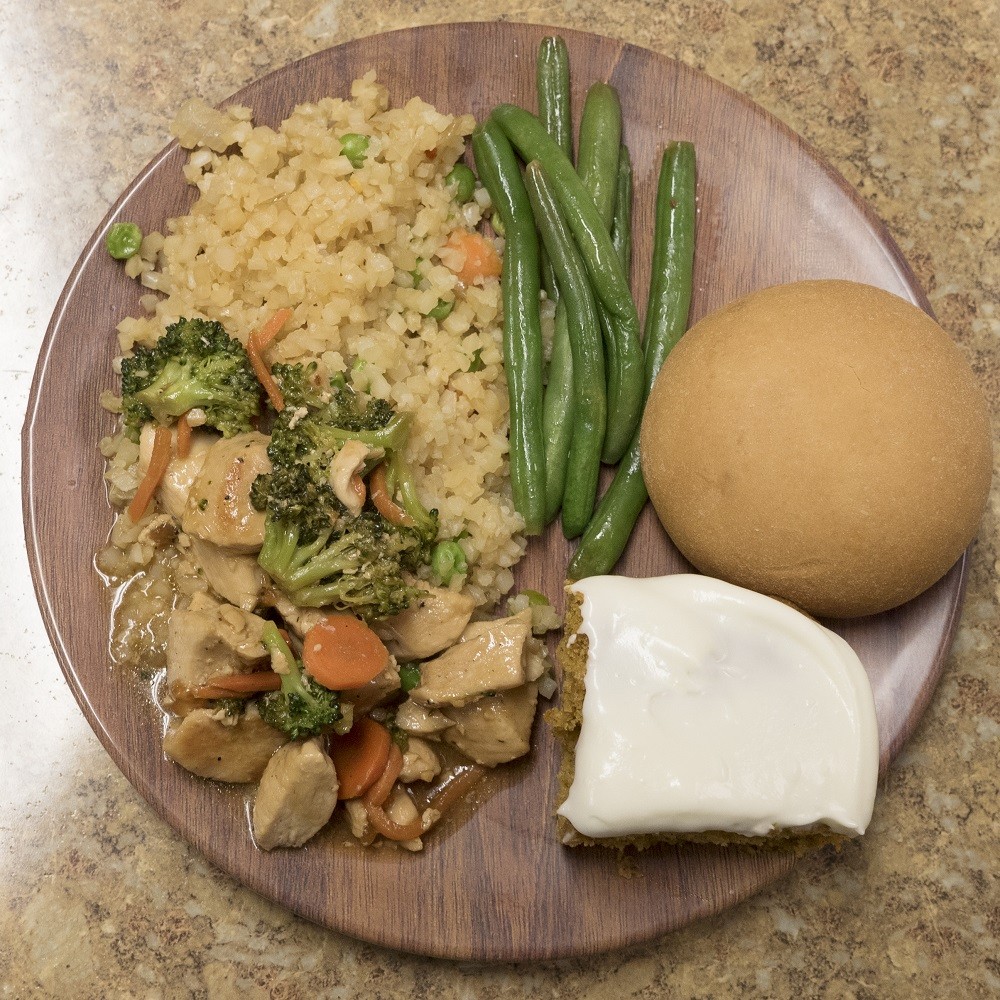 Fall is finally here, but we've still had some warm weather here and there! This meal is perfect for that transition from warm summer days to the cool and crisp days of autumn. Today the team tried some new items; including: Honey Garlic Chicken Stir Fry, Paleo Fried Rice, Garlic Green Beans, and finished off with a delicious dessert: Pumpkin Bars! Check out some of the recipes below to try them for yourself!
INGREDIENTS
1 tablespoon + 1 teaspoon vegetable oil
1 cup thinly sliced peeled carrots
2 cups broccoli florets
1 lb boneless skinless chicken breasts, cut into 1 inch pieces
4 cloves garlic minced
1/4 cup low sodium chicken broth or water
1/4 cup soy sauce
3 tablespoons honey
2 teaspoons cornstarch
salt and pepper to taste
DIRECTIONS
Heat 1 teaspoon of oil in a large pan over medium heat.
Add the broccoli and carrots and cook for approximately 4 minutes or until vegetables are tender.
Remove the vegetables from the pan; place them on a plate and cover.
Wipe the pan clean with a paper towel and turn the heat to high.
Add the remaining tablespoon of oil.
Season the chicken pieces with salt and pepper and add them to the pan in a single layer - you may need to do this step in batches. Cook for 3-4 minutes on each side until golden brown and cooked through.
Add the garlic to the pan and cook for 30 seconds.
Add the vegetables back to the pan and cook for 2 more minutes or until the vegetables are warmed through.
In a bowl whisk together the chicken broth, honey and soy sauce.
In a small bowl mix the cornstarch with a tablespoon of cold water.
Pour the soy sauce mixture over the chicken and vegetables; cook for 30 seconds.
Add the cornstarch and bring to a boil; cook for 1 more minute or until sauce has just started to thicken.
Serve immediately, with rice if desired.
Recipe courtesy of Dinner At The Zoo
---
INGREDIENTS
4 large eggs
1-2/3 cups sugar
1 cup canola oil
1 can (15 ounces) solid-pack pumpkin
2 cups all-purpose flour
2 teaspoons ground cinnamon
2 teaspoons baking powder
1 teaspoon baking soda
1 teaspoon salt
salt and pepper to taste
Icing
6 ounces cream cheese, softened
2 cups confectioners' sugar
1/4 cup butter, softened
1 teaspoon vanilla extract
1 to 2 tablespoons milk
DIRECTIONS
In a bowl, beat the eggs, sugar, oil and pumpkin until well blended. Combine the flour, cinnamon, baking powder, baking soda and salt; gradually add to pumpkin mixture and mix well. Pour into an ungreased 15x10x1-in. baking pan. Bake at 350° for 25-30 minutes or until set. Cool completely.
For icing, beat the cream cheese, confectioners' sugar, butter and vanilla in a small bowl. Add enough milk to achieve spreading consistency. Spread over bars. Store in the refrigerator. Yield: 2 dozen.
Recipe courtesy of Taste of Home