JoomConnect Blog
JoomConnect is the Marketing Agency for MSPs. We strive to help IT companies get more leads and grow. We rock at web design, content marketing, campaigns, SEO, marketing automation, and full marketing fulfillment.
CPT: Meat Loaf with Garlic Mashed Potatoes and Green Beans/Brussel Sprouts and Apple Pie Bake [Video]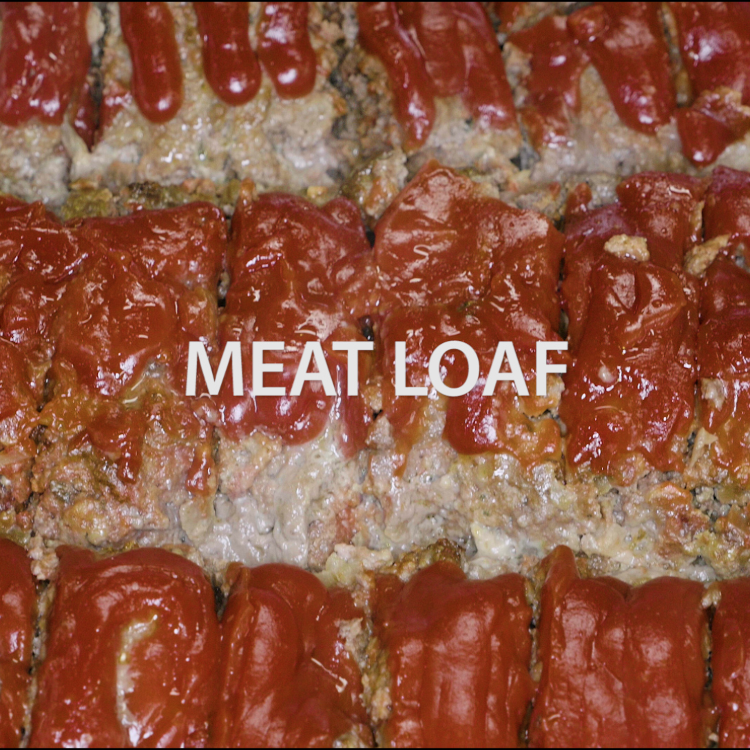 It's official. We've had our first accumulated snowfall. Things are getting cold outside. Luckily, inside... they're heating up! Crock-Pot Thursday videos are back this week featuring a flavorful Meatloaf with Garlic Mashed Potatoes (that seemed to melt faster than the snow...) Then, Charlotte made a truly extraordinary creation: the Apple Pie Bake.
Meat Loaf with Garlic Mashed Potatoes and Green Beans or Brussell Sprouts
INGREDIENTS
1 tablespoon good olive oil
3 cups chopped yellow onions
1 teaspoon chopped fresh thyme leaves
2 teaspoons kosher salt
1 teaspoon freshly ground black pepper
3 tablespoons Worcestershire sauce
1/3 cup canned chicken stock or broth
1 tablespoon tomato paste
1/2 cup plain dry bread crumbs
2 extra-large eggs, beaten
1/2 cup ketchup
PREPERATION
Preheat the oven to 325 degrees F.
Heat the olive oil in a medium saute pan. Add the onions, thyme, salt, and pepper and cook over medium-low heat, stirring occasionally, for 8 to 10 minutes, until the onions are translucent but not brown. Off the heat, add the Worcestershire sauce, chicken stock, and tomato paste. Allow to cool slightly.
In a large bowl, combine the ground chuck, onion mixture, bread crumbs, and eggs, and mix lightly with a fork. Don't mash or the meat loaf will be dense.
Shape the mixture into a rectangular loaf on a sheet pan covered with parchment paper.
Spread the ketchup evenly on top. Bake for 1 to 1 1/4 hours, until the internal temperature is 160 degrees F and the meat loaf is cooked through. (Note: A pan of hot water in the oven, under the meat loaf, will keep the top from cracking.)
Serve hot.
Recipe Courtesy of the Food Network.
Apple Pie Bake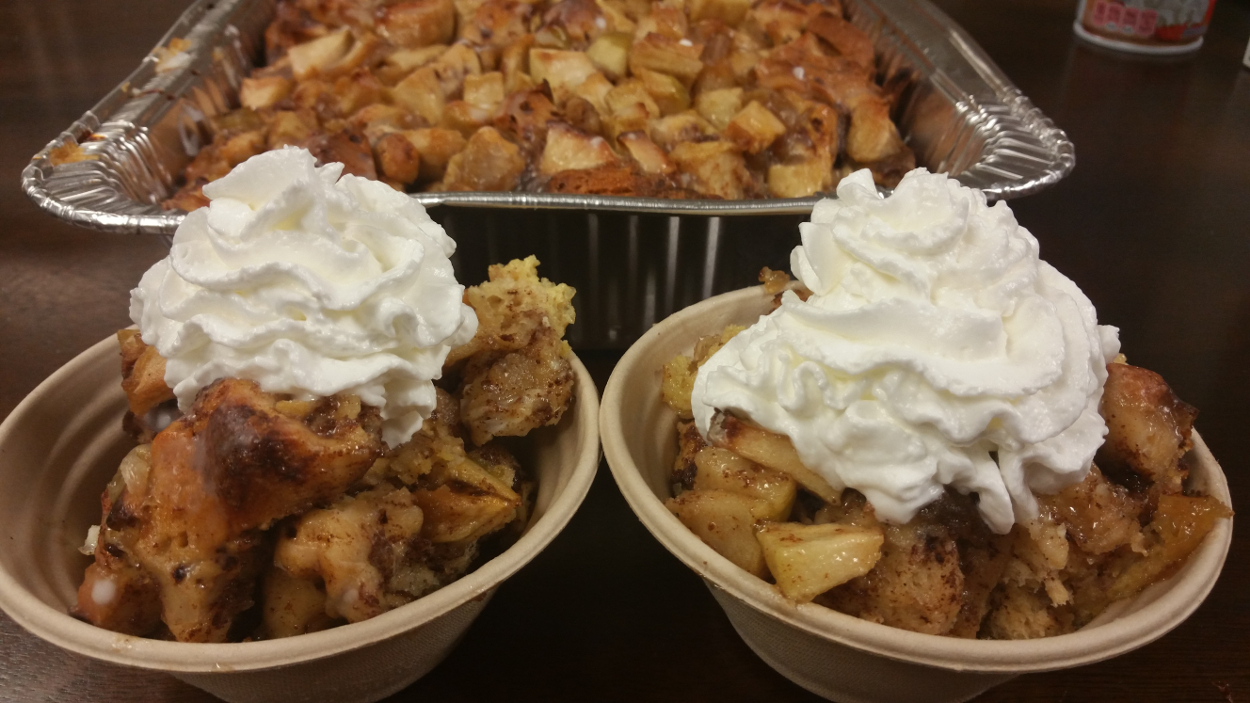 INGREDIENTS
Serves 4 - 6
2 packs cinnamon roll dough with icing
4 eggs
½ cup milk
1 tablespoon cinnamon
1 teaspoon vanilla extract
2 tablespoons butter
2 granny smith apples, diced
1 cup brown sugar, packed
Vanilla ice cream
PREPARATION
Preheat oven to 375°C.
Cut the cinnamon roll dough into 3 even strips.
Cut those strip in 3 pieces, making 9 pieces total per cinnamon roll. Set aside the icing.
In a medium bowl, combine eggs, milk, cinnamon, and extract, stirring until smooth. Set aside.
In a pan over medium heat, combine butter, apples, and brown sugar, cooking until sugar starts to caramelize, about 10 minutes. Remove from heat.
Sprinkle the cinnamon roll dough pieces evenly in a 9×9 baking tray. Pour the egg mixture on top, followed by the apples. Drizzle the reserved icing on top.
Bake for 25–30 minutes, until golden brown.
Serve with ice cream!
Recipe Courtesy of BuzzFeed.
Comments
No comments made yet. Be the first to submit a comment
By accepting you will be accessing a service provided by a third-party external to https://www.joomconnect.com/