JoomConnect Blog
JoomConnect is the Marketing Agency for MSPs. We strive to help IT companies get more leads and grow. We rock at web design, content marketing, campaigns, SEO, marketing automation, and full marketing fulfillment.
CPT: Top O' the Afternoon To Ya!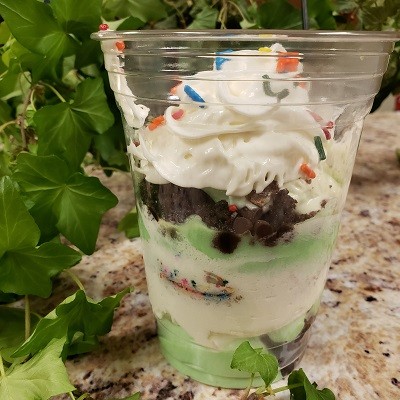 Whether you're Irish or not, St. Patrick's Day is a day to get together with friends, have fun, and eat a bunch of Irish-themed foods. With that holiday just around the corner, you've probably already got your weekend plans figured out.
If you don't have anything in mind yet, don't worry! This super easy St. Patrick's Day Pudding Cup recipe can help you get in the mood, and give you a delicious treat to bring to your friendly gathering. Give it a try using the recipe below:
St. Patrick's Day Pudding Cups
Ingredients
14 OREO Thins (mint)
Gold color mist for cakes
festive sprinkles
3.9 ounce box instant chocolate pudding
2 cups milk
12 ounce whipped topping
green food coloring
Directions
Spray 4 OREO cookies with the gold mist. Set your OREO cookies on parchment paper, spray the cookies, let dry, flip and repeat.
Mix 3/4 of the container of whipped topping with a few drops of green food coloring. Mix until color is even throughout.
Chop 10 OREO cookies.
Mix your instant pudding with milk according to box directions.
Layer your pudding cups. Start with a layer of pudding, add a layer of green whipped topping, add a few sprinkles and chopped OREO cookies and repeat one more time.
Add a dollop of whipped topping that was not colored green and sprinkle any remaining cookie crumbs over top.
Garnish with your gold cookie coin.
Place into fridge until set up and serve.
Recipe courtesy of Simply Made Recipes