JoomConnect Blog
JoomConnect is the Marketing Agency for MSPs. We strive to help IT companies get more leads and grow. We rock at web design, content marketing, campaigns, SEO, marketing automation, and full marketing fulfillment.
CPT: The Importance of Security [Video]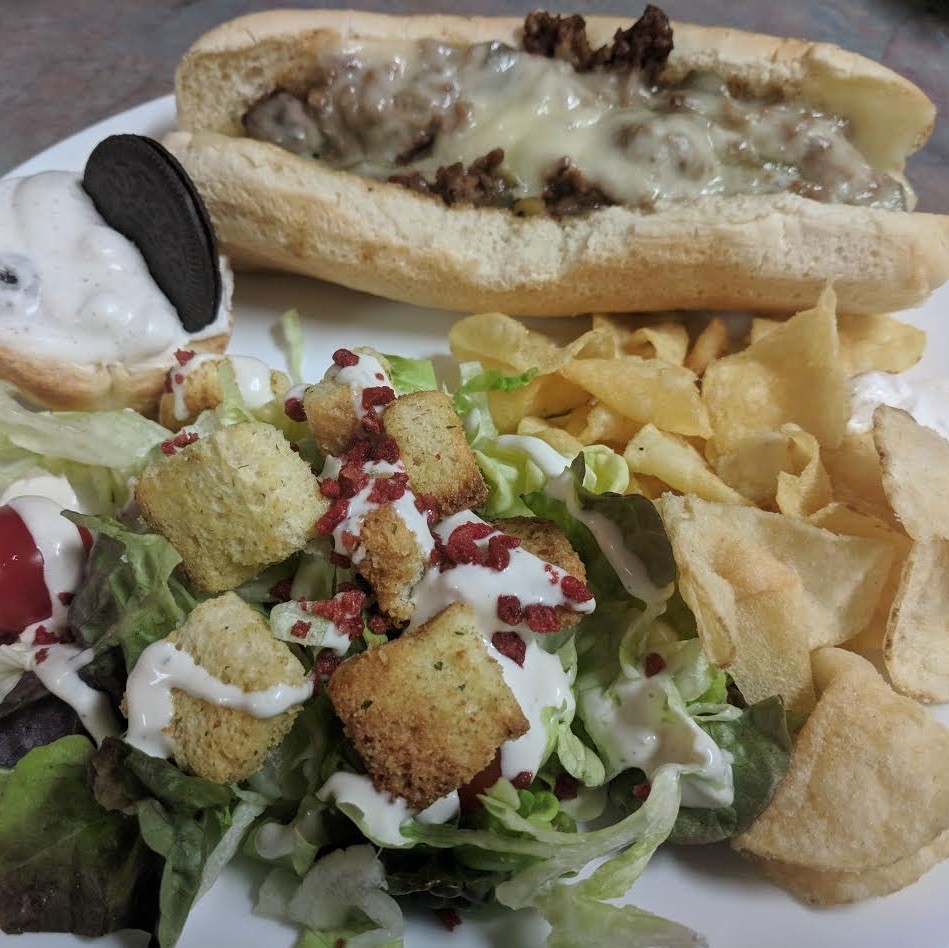 Maybe you hid a candy bar from your kids, or snuck an extra snack from the break room, we have all been there. We get it, food is important, so we do whatever necessary to protect it. Today, our team enjoyed Philly Cheese Steak Sloppy Joes.
Watch the video below to see how two JoomConnect team members protected Crock-Pot Thursday.
Philly Cheese Steak Sloppy Joes
INGREDIENTS
1 pound lean ground beef
2 tablespoons butter
1 small yellow onion, diced
1 small green bell pepper, diced
8 ounces brown mushrooms minced
2 tablespoons ketchup
1 tablespoon Worcestershire sauce
1/2 teaspoon Kosher salt
1/2 teaspoon fresh ground black pepper
1 tablespoon cornstarch
1 cup beef broth
8 ounces Provolone Cheese Slices, chopped (use 6oz if you don't want it very cheesy)
6 brioche hamburger buns
DIRECTIONS
Add the ground beef to a large cast iron skillet (this browns very well) and brown until a deep brown crust appears before breaking the beef apart.
Stir the ground beef and brown until a deep crust appears on about 50 or so percent of the beef.
Remove the beef (you can leave the fat) and add the butter and the onions and bell peppers and mushrooms.
Let brown for 1-2 minutes before stirring, then let brown for another 1-2 minutes before stirring again.
Add the beef back into the pan.
In a small cup mix the beef broth and cornstarch together
Add the ketchup, Worcestershire sauce, salt, black pepper, beef broth/cornstarch mixture into the pan.
Cook until the mixture is only slightly liquidy (about 75% of the mixture is above liquid), 3-5 minutes.
Turn off the heat, add in the provolone cheese.
Served on toasted brioche buns
Recipe courtesy of: Dinner Then Dessert
---
Comments
No comments made yet. Be the first to submit a comment
By accepting you will be accessing a service provided by a third-party external to https://www.joomconnect.com/