JoomConnect Blog
JoomConnect is the Marketing Agency for MSPs. We strive to help IT companies get more leads and grow. We rock at web design, content marketing, campaigns, SEO, marketing automation, and full marketing fulfillment.
CPT: Eating Healthy Doesn't Have To Be A Chore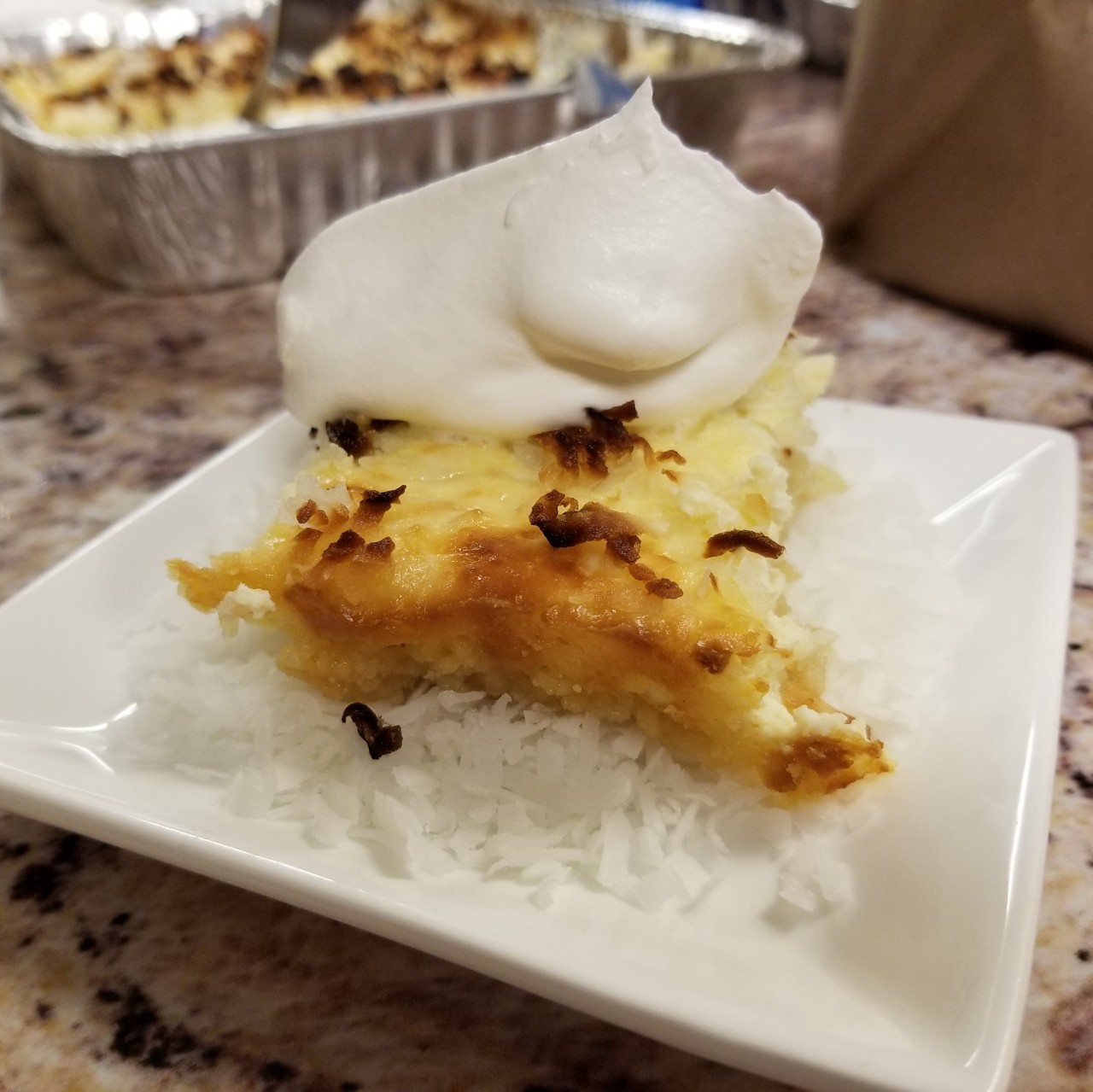 Looking for a way to incorporate a bit more fruit into your daily life, but struggle to maintain a balanced diet? Then this recipe is for you! These Hawaiian Pineapple Coconut Lush bars incorporate coconut and pineapple (TWO fruits!) so you can eat it and tell yourself that you're eating healthier. You can even top them off with cherries and incorporate a THIRD fruit in!
Sure, it's not as healthy as eating JUST fruit, but it's a step in the right direction. Plus they're so tasty, you won't have to force yourself to eat them. Instead, you'll have to force yourself to stop!
Get the recipe below:
Hawaiian Pineapple Coconut Lush Bars
Ingredients:
1 3/4 cup vanilla wafer crumbs
1/2 cup macadamia nuts roughly chopped
1/3 cup white chocolate chips
1/2 cup sweetened flaked coconut divided
1/2 cup butter melted
2 8-oz cream cheese, softened
1 cup powdered sugar
1 8-oz crushed pineapple, drained
1 16-oz frozen whipped topping thawed, divided
2 3.4-oz instant coconut pudding mix
4 cups whole milk or half & half
16 maraschino cherries with stems
Directions:
Preheat the oven to 350°F. Lightly spray the bottom of a 9 x 13-inch baking dish with cooking spray.
In a medium-size mixing bowl toss together the vanilla wafer crumbs, macadamia nuts, white chocolate chips, 1/4 cup flaked coconut and melted butter.
Press firmly onto the bottom of the baking dish. Bake for 20-25 minutes until lightly golden and set. Cool completely.
Increase the oven temperature to broil. Spread the remaining coconut on a baking sheet. Toast for 4-5 minutes stirring periodically. Do not walk away. Cool completely.
In a medium size mixing bowl using an electric mixer, whip together the cream cheese and powdered sugar until smooth, Mix-in the crushed pineapple and 1/3 of the whipped topping by hand. Spread over the cooled crust.
In the same bowl, whip together the pudding mix and milk until thickened but pourable. Pour evenly over the pineapple layer.
Frost the top with the remaining whipped topping. Garnish with toasted coconut and maraschino cherries.
Chill for 4 hours to set.
Store leftovers chilled.
Recipe courtesy of: Melissa's Southern Style Kitchen

---