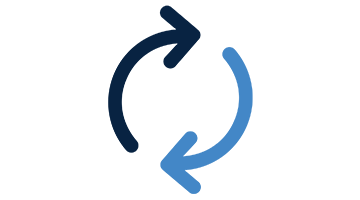 Joomla! Site Conversions
If you already love your current MSP website and want to harness the full power of Joomla and JoomConnect we can convert it to Joomla! Fast.
In order to use the full version of the JoomConnect Platform, ConnectWise Partners will need to have a site powered by the most popular Open Source CMS available, Joomla!. We've spent years researching and trying out different content management systems, but Joomla! has by far impressed us the most with its flexibility, ease of use, and incredible developer community.
Whether you are a small break-fix IT firm, or a large Managed Services Provider, Joomla! can supply your current site with the tools you need to reach out and engage your clients. Not only will you gain the benefits of JoomConnect, but the power of Joomla!. Successful MSP marketing relies on the ability to communicate with you clients and potential clients alike.
We can take your current site and convert it to Joomla!. Our development team can mimic virtually any custom code already in place on your site and apply it to Joomla!. Visually, your site won't change. We offer our professional MSP website design services to ConnectWise Partners at a special rate (What can we say, we love designing for companies like us!).
We offer complete Managed Cloud Hosting designed especially for Joomla!, and our web development team can keep up on security the security updates while you focus on your business.
If you're interested in converting your existing website to Joomla!'s CMS, and would like to enable JoomConnect please contact us.