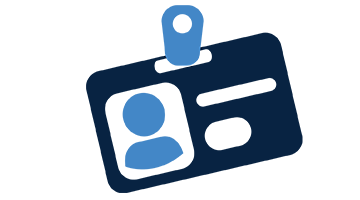 Get Visitor ID for your website!
Did you know that only 2-3% of your website visitors will identify themselves. With Vistor ID you have the opportunity to turn Anonymous Website Visitors into Qualified Leads.
Visitor ID features powerful analytic tools that give you information about your visitors such as the pages they viewed, their location, and even the company they are surfing your site from. Track and run reports based on keyword usage, pay-per-click results, and visitor data.
Inject these leads into your ConnectWise with Quick Capture
With JoomConnect's Quick Capture addon you can import the leads from Visitor ID into ConnectWise easily. Apply any automation template!
Know How Your Visitors See You!
Once a simple tracking code snippet is installed on your website, you're tracking with Visitor ID! This tool will give you insights on how your visitors are connecting to your site.
Test drive these features:
LeadCaster
Identify website visitors in real time -- providing valuable contact information for a more personalized sales engagement.
Activity Alert

Select from over a dozen different email alerts to notify you of important visitors to your website. Know in real-time when they arrive and what they are interested in!
Sales Territories

Setup custom permissions for your sales team to establish individual access so website visitor leads can be distributed by geographic location.
Identify Your Visitors
The Identities technology allows you can tag and track website visitors by name, email address and more. Easy to use with your forms, email campaigns and more!
Watchlists

As companies that visit your website are identified, you can organize them into topic specific categories such as prospects, customers, competitors and more!
Capture End Client Information
Capture Page Views
Track Unique Visitors
Analyze Page Views per Visitor
Identify Entry and Exit Pages
Monitor Visitor Duration per Page
Search by Any Date
Chart Search Engine Performance
Capture Keyword Usage
Report Top 10 Keywords
Monitor Keyword Frequency
Track Pay-Per-Click Results
Gauge SEO Effectiveness
Report on Global Users by Country
Map Users by Region and City
Track Demographic Interests
Focus on Marketing by Location
And more!